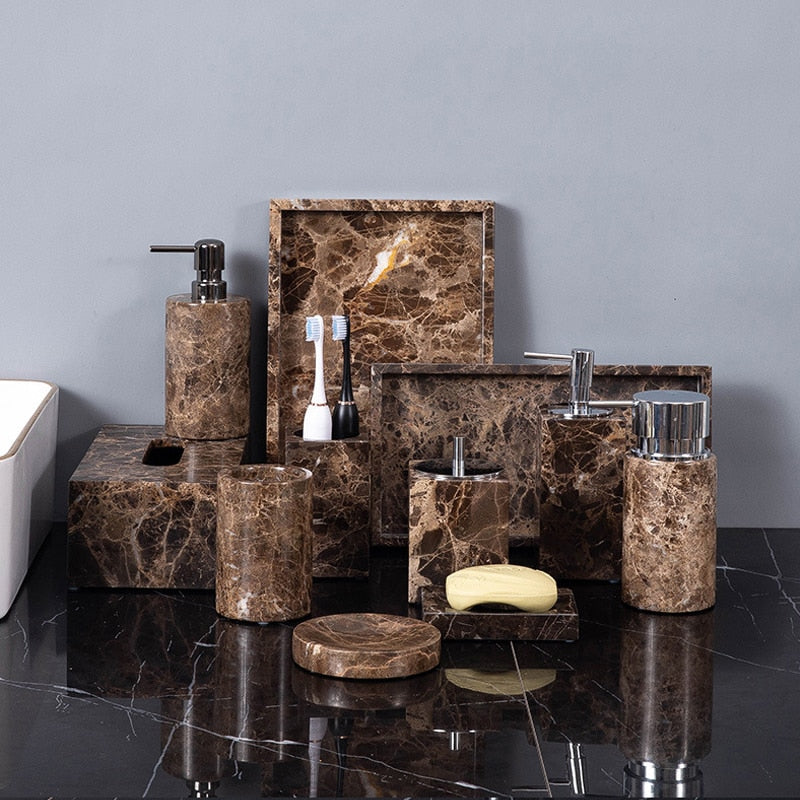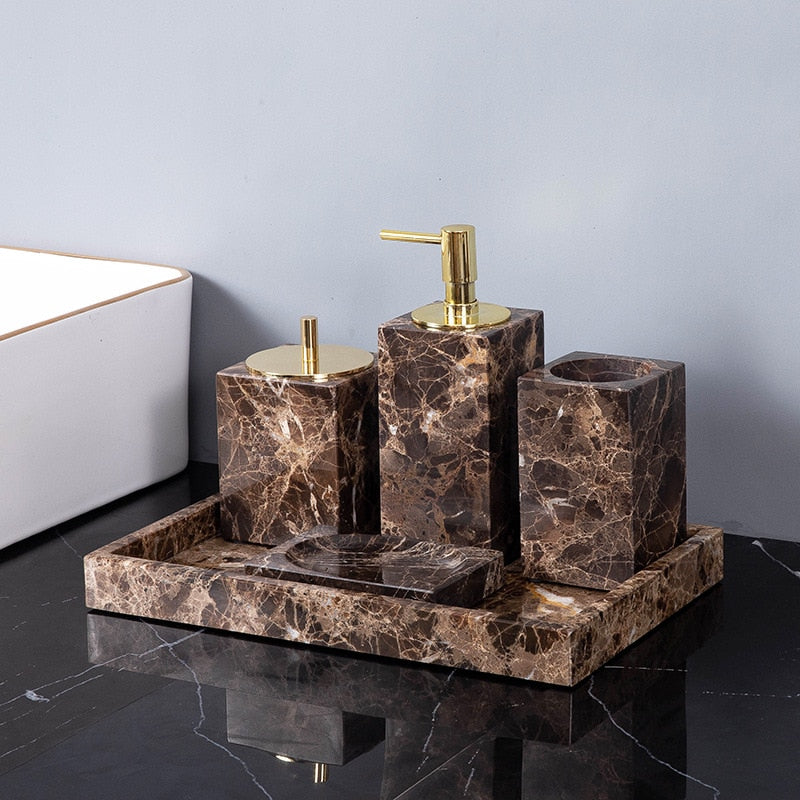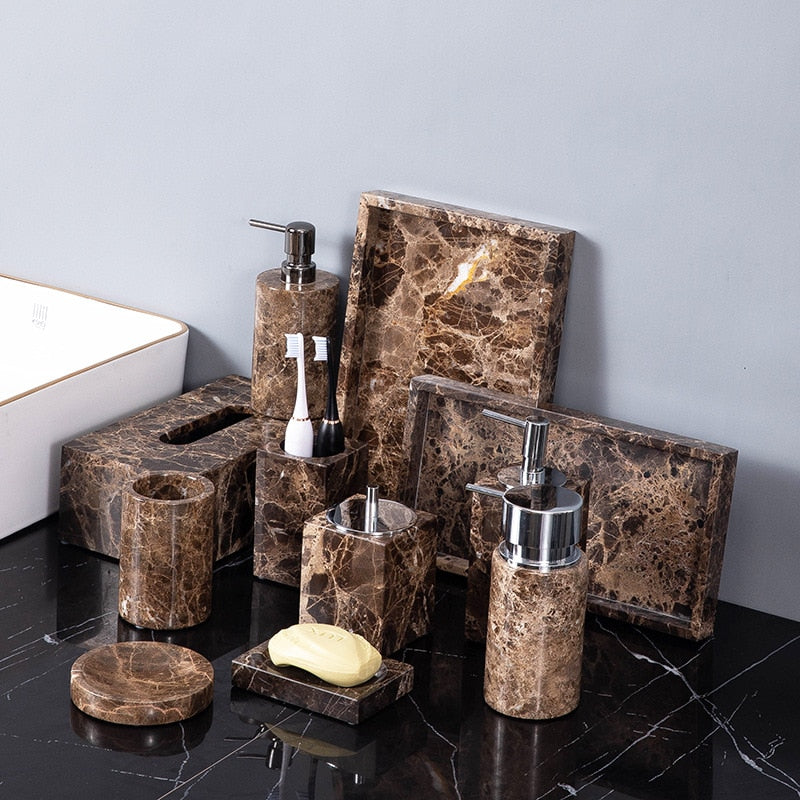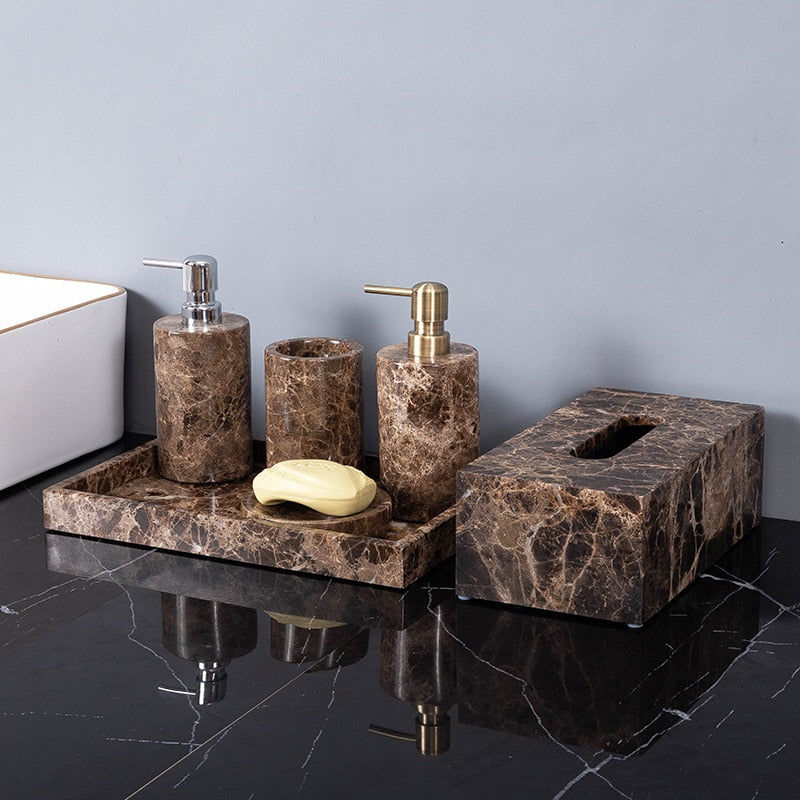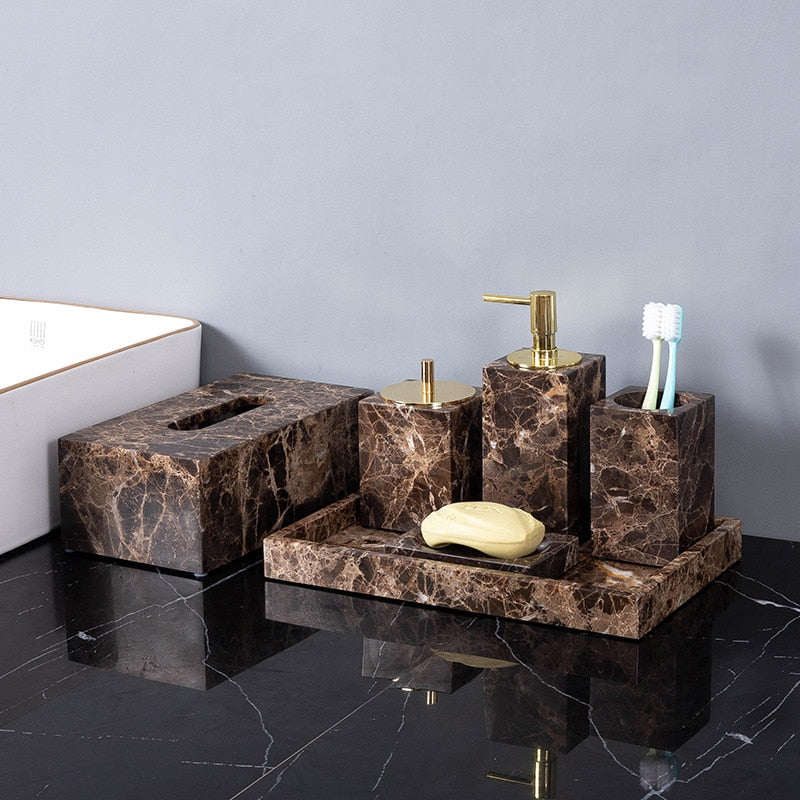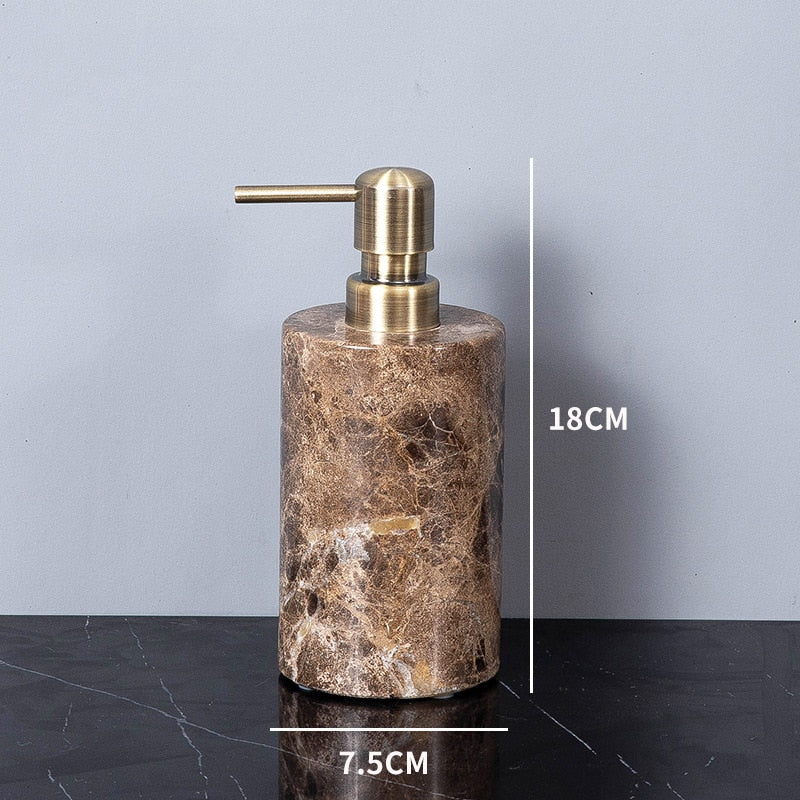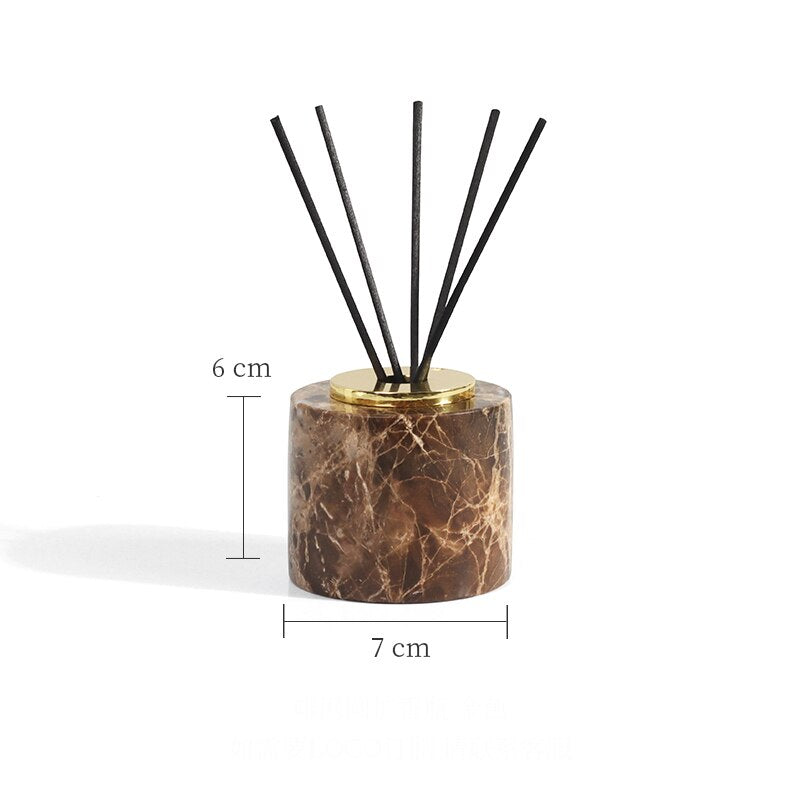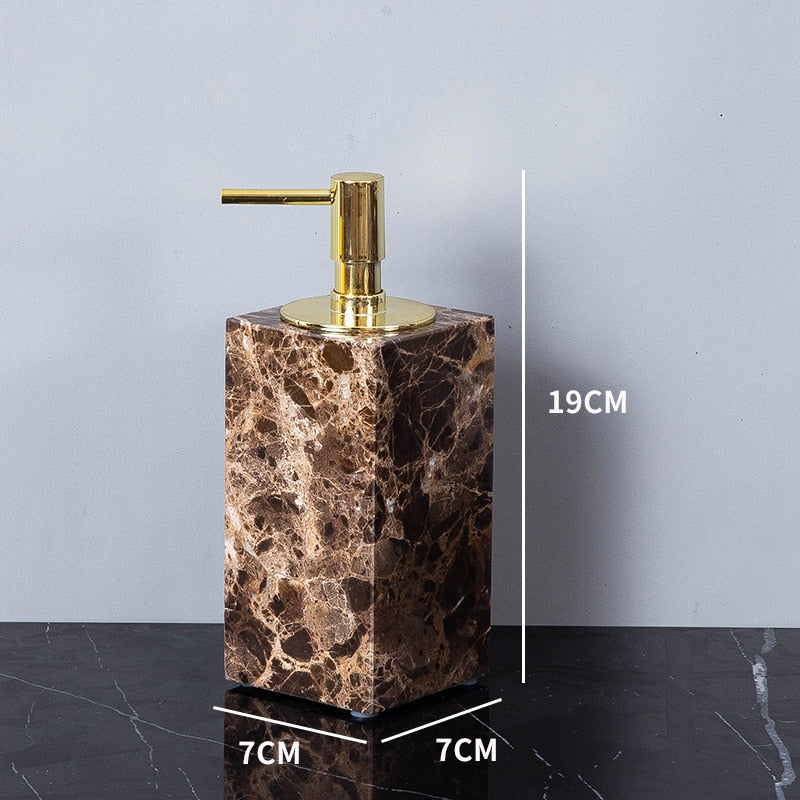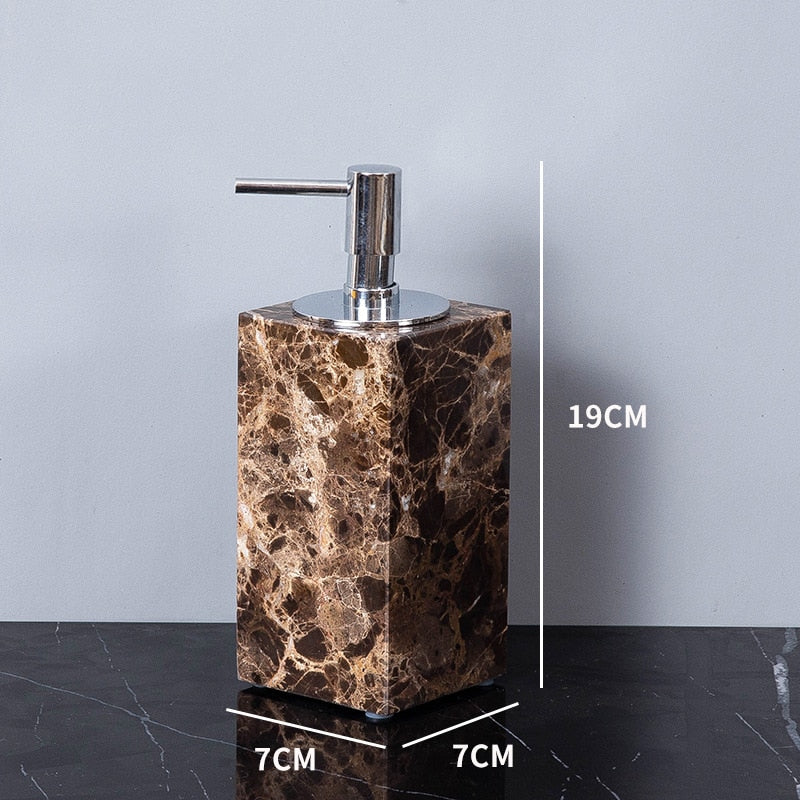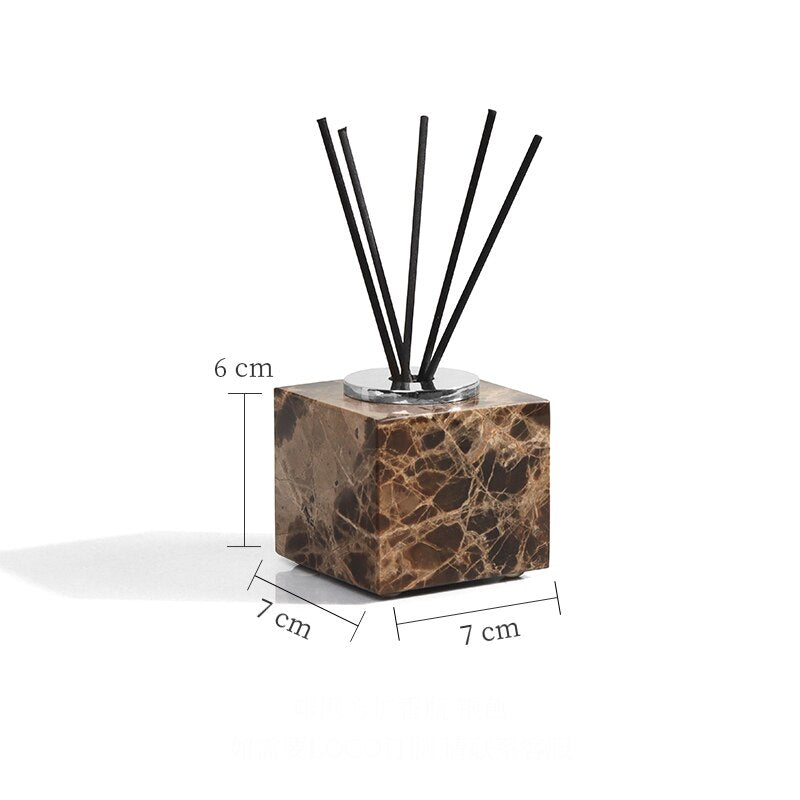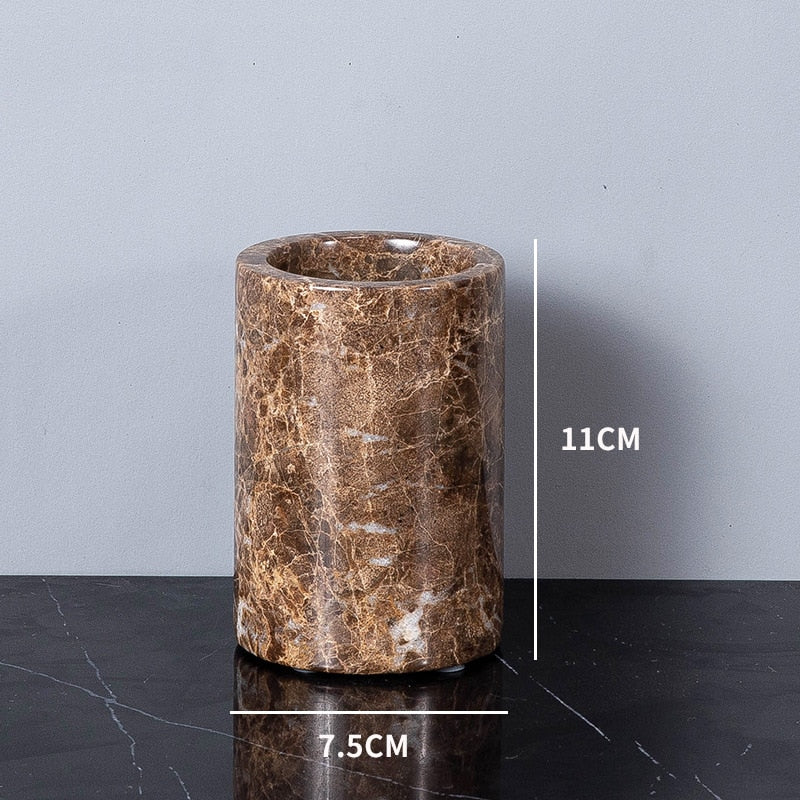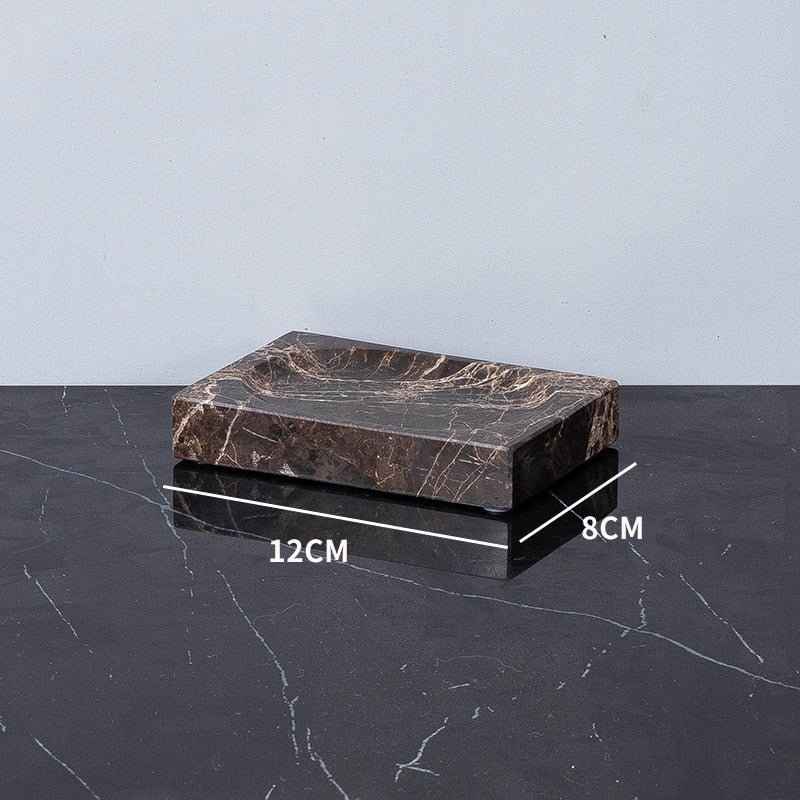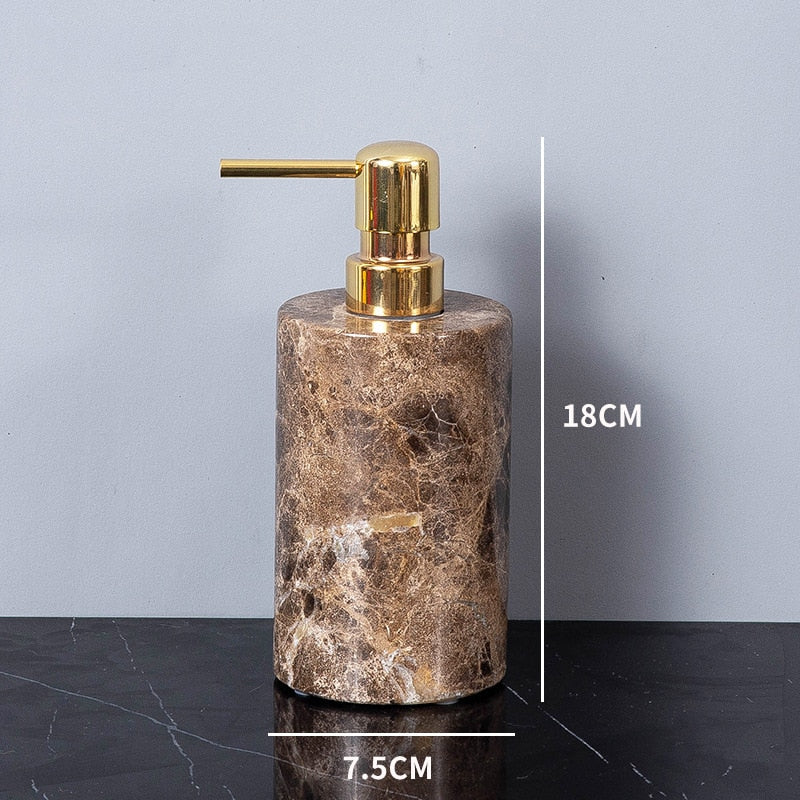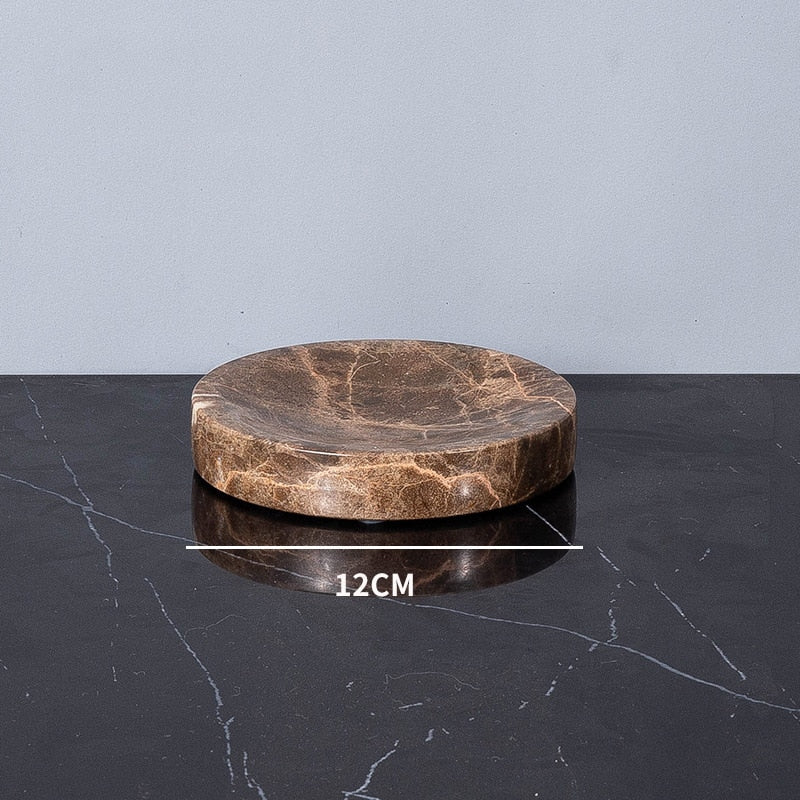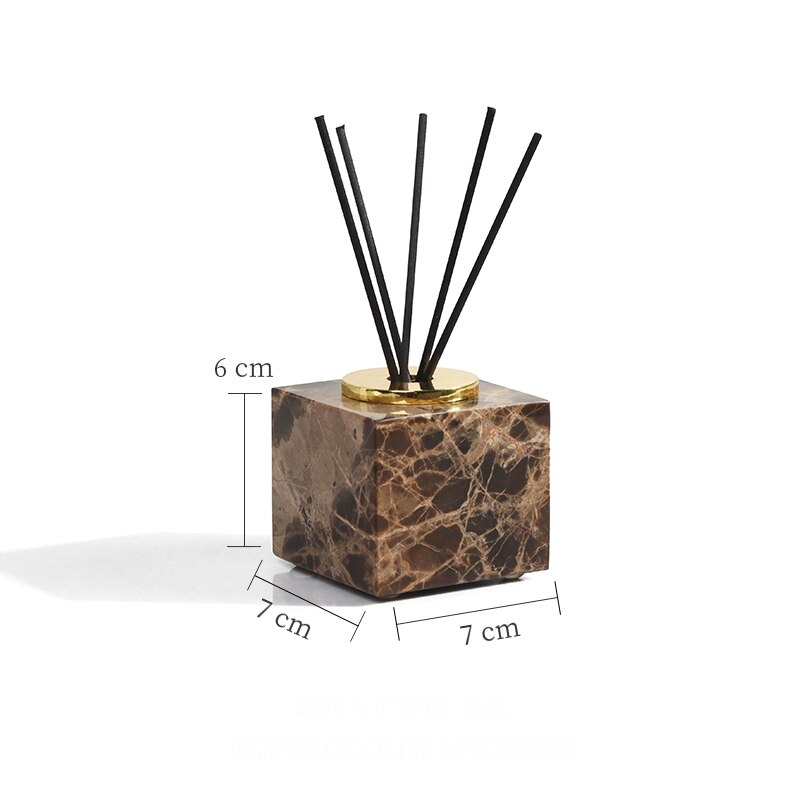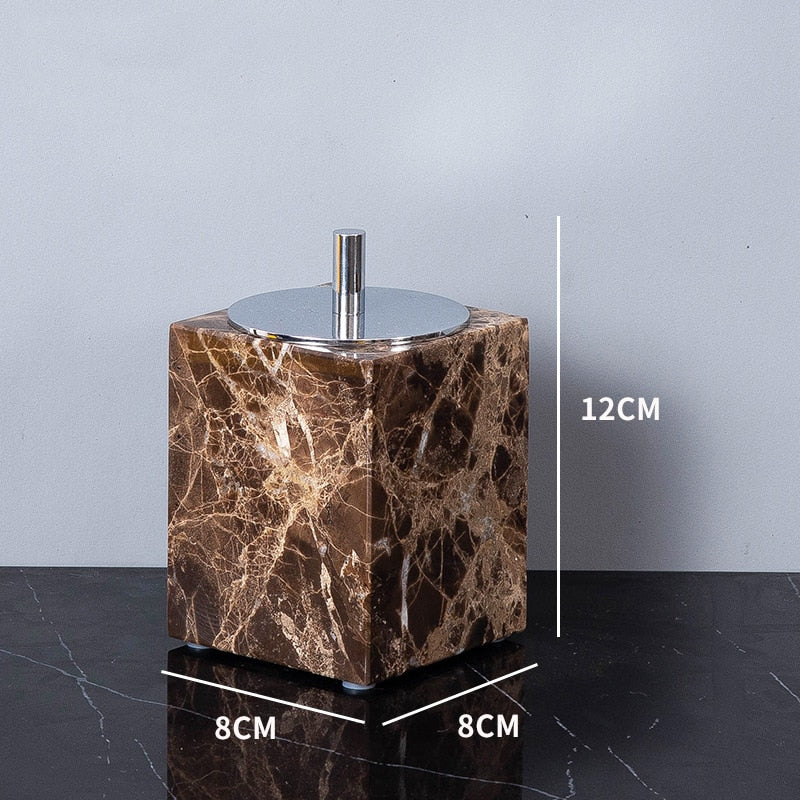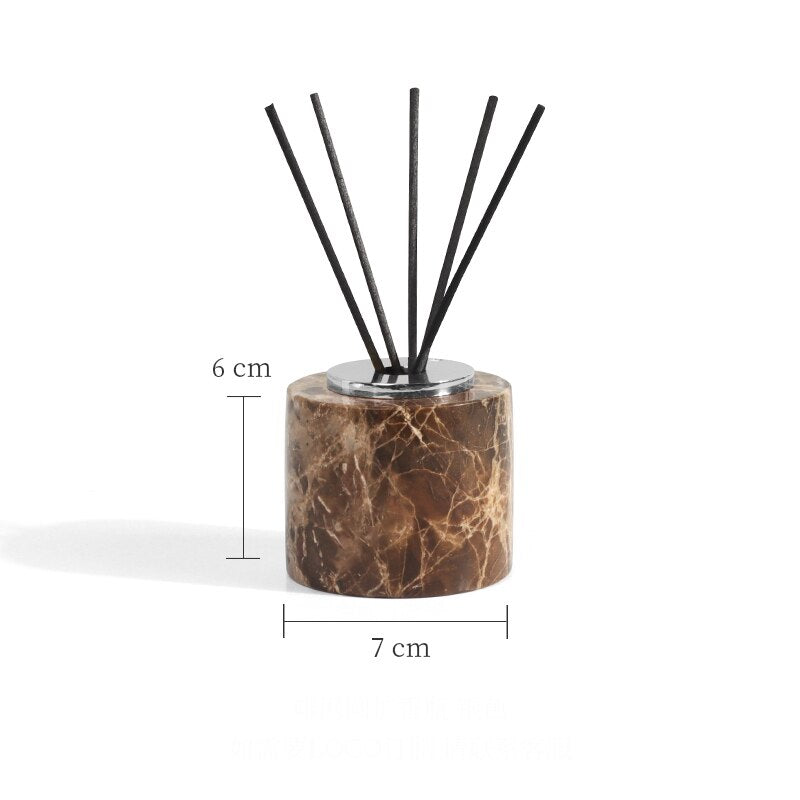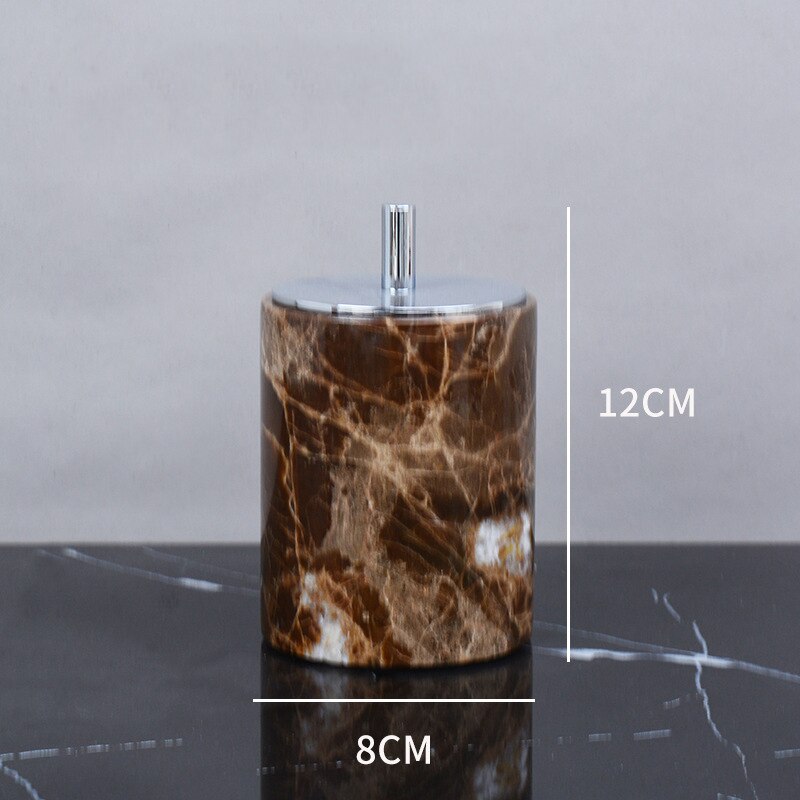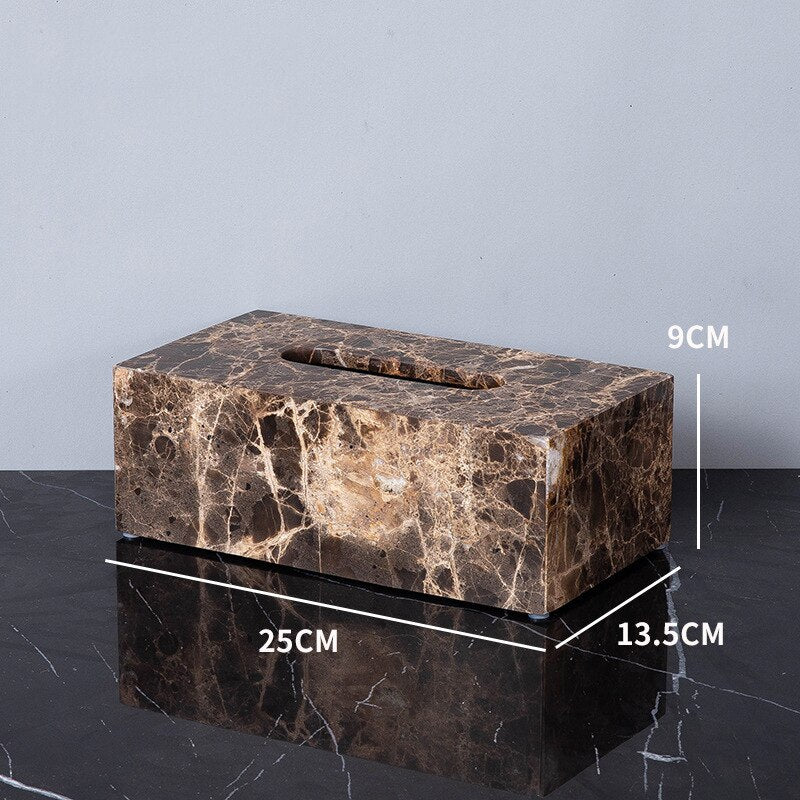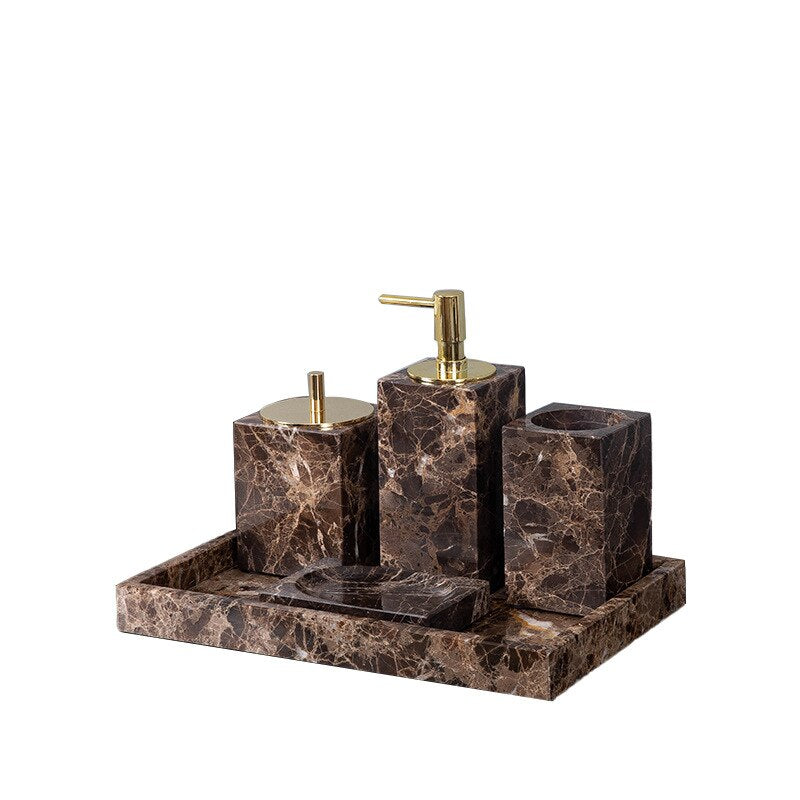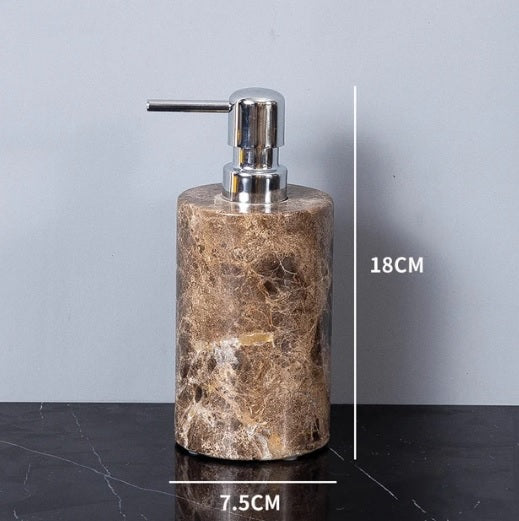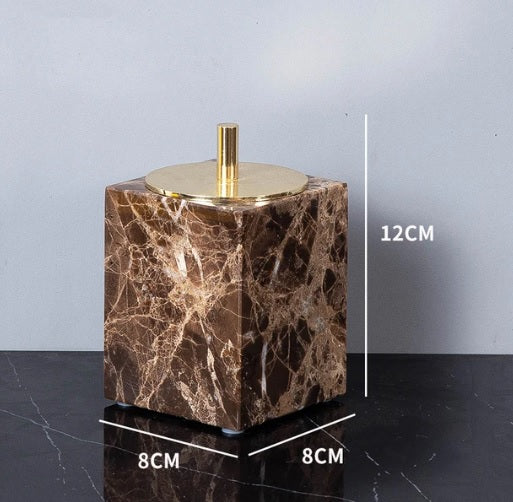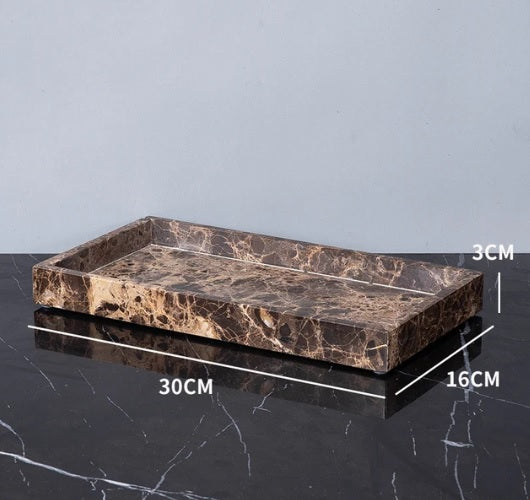 Elevate your bathroom to a realm of unparalleled sophistication with our
Emperor Bathroom Accessories.
Immerse yourself in the velvety embrace of
Emperor Bathroom Accessorie
s, a true masterpiece of nature. Each piece in this set exudes timeless beauty, with its unique veining patterns that make every set one-of-a-kind. The toothbrush holder, soap dish, and soap dispenser are meticulously carved and polished to perfection, reflecting the craftsmanship that goes into every detail.
Features:
Crafted from the finest Emperador Dark natural marble, this bathroom set showcases the unparalleled beauty of this rare stone, making every piece a work of art.
The rich, brown hues of the marble create a sense of opulence, adding a touch of luxury to your bathroom decor that's sure to impress.
Every detail is painstakingly carved and polished by skilled artisans to ensure the highest quality and flawless finish.
It is renowned for its durability, ensuring that your bathroom set remains as stunning as the day you first acquired it for years to come.

Product Specifications:

Material: Natural marble

Size:
Soap dispenser A - 19 cm x 7 cm

Soap dispenser B - 19 cm x 7 cm

Soap dispenser C - 18 cm x 7.5 cm

Soap dispenser D - 18 cm x 7.5 cm

Soap dispenser E - 18 cm x 7.5 cm

Toothbrush holder A - 11 cm x 7 cm

Toothbrush holder B - 11 cm x 7.5 cm

Soap dish A - 12 cm x 8 cm

Soap dish B - 12 cm

Cotton swab can A - 12 cm x 8 cm

Cotton swab can B - 12 cm x 8 cm

Tray A - 30 cm x 16 cm x 3 cm

Tray B - 30 cm x 20 cm x 3 cm

Cotton swab can C - 12 cm x 8 cm

Cotton swab can D - 12 cm x 8 cm

Scent bottle A - 6 cm x 7 cm

Scent bottle B - 6 cm x 7 cm

Scent bottle C - 6 cm x 7 cm

Scent bottle D - 6 cm x 7 cm

Tissue box A - 25 cm x 13.5 cm x 9 cm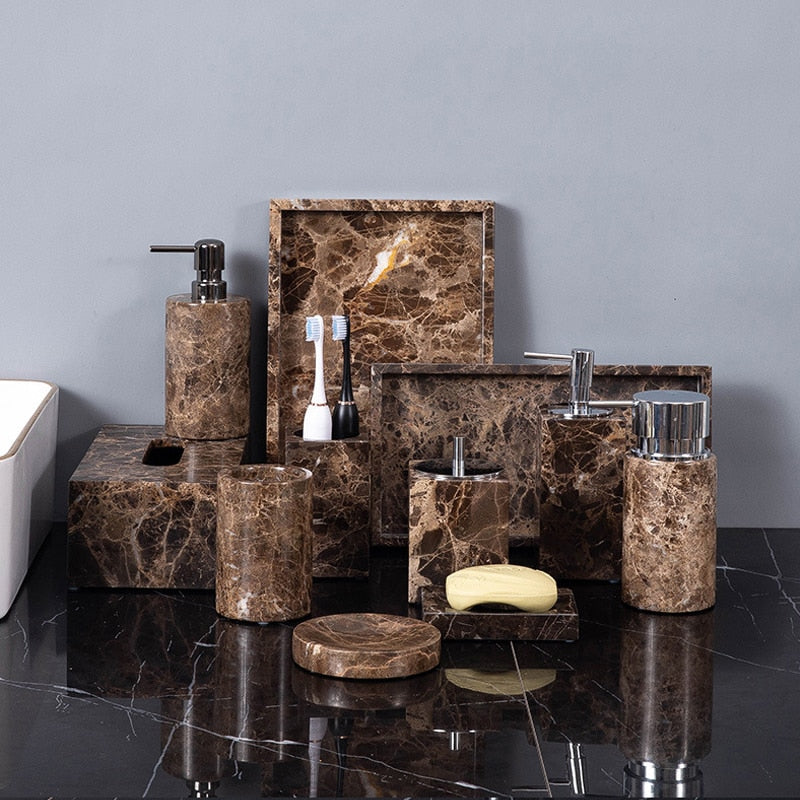 Emperor Bathroom Accessories
Sale price

$74.95 USD
Regular price

$34.90 USD
Choose options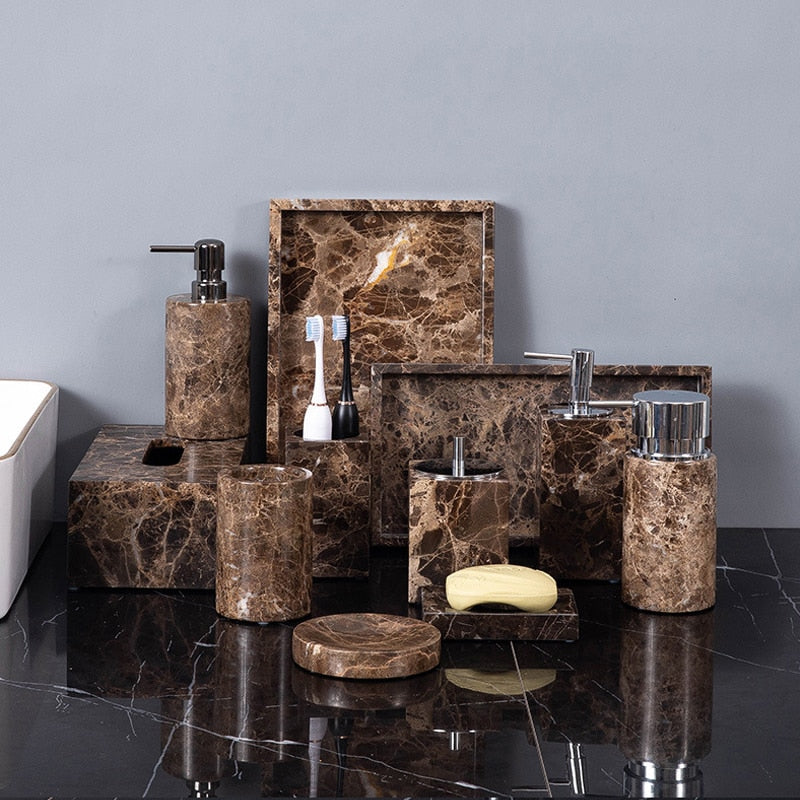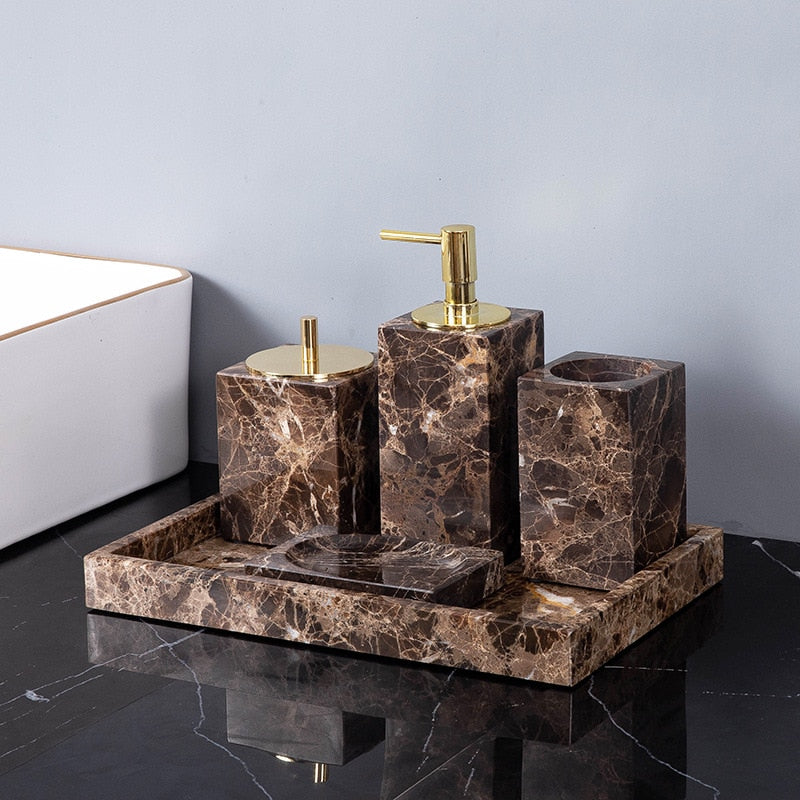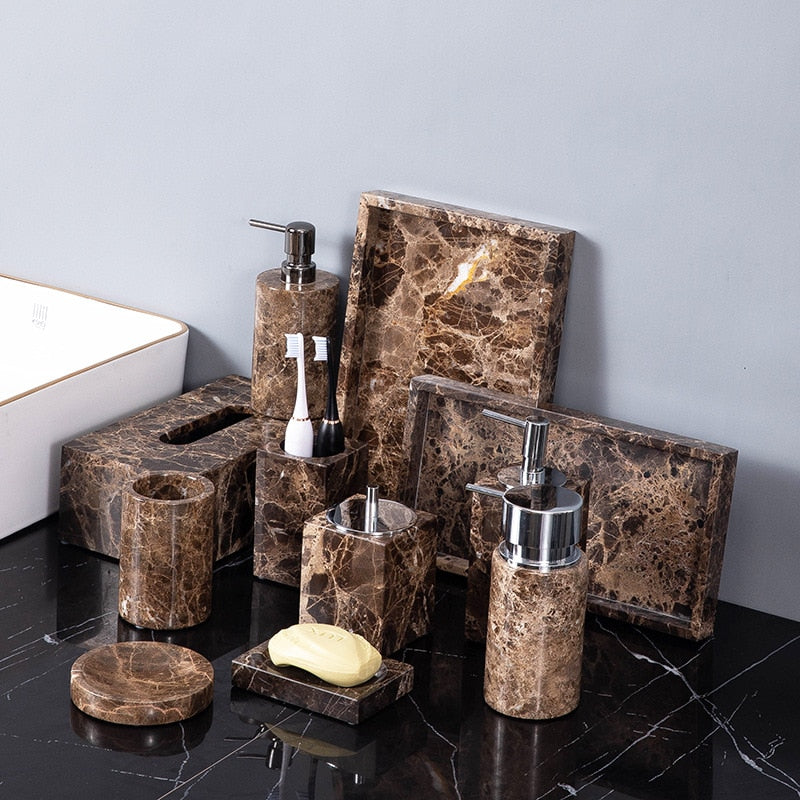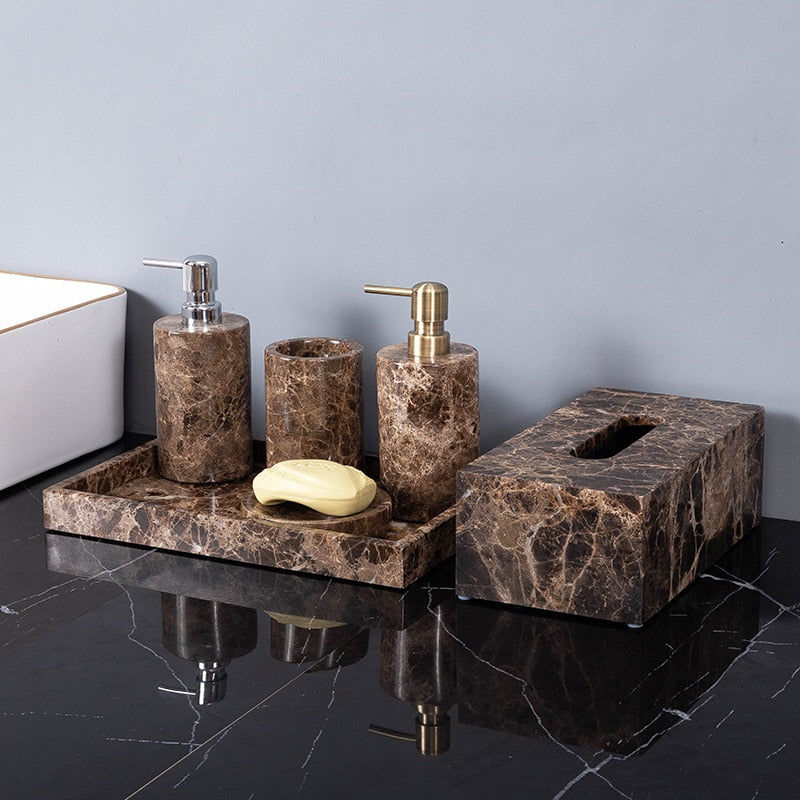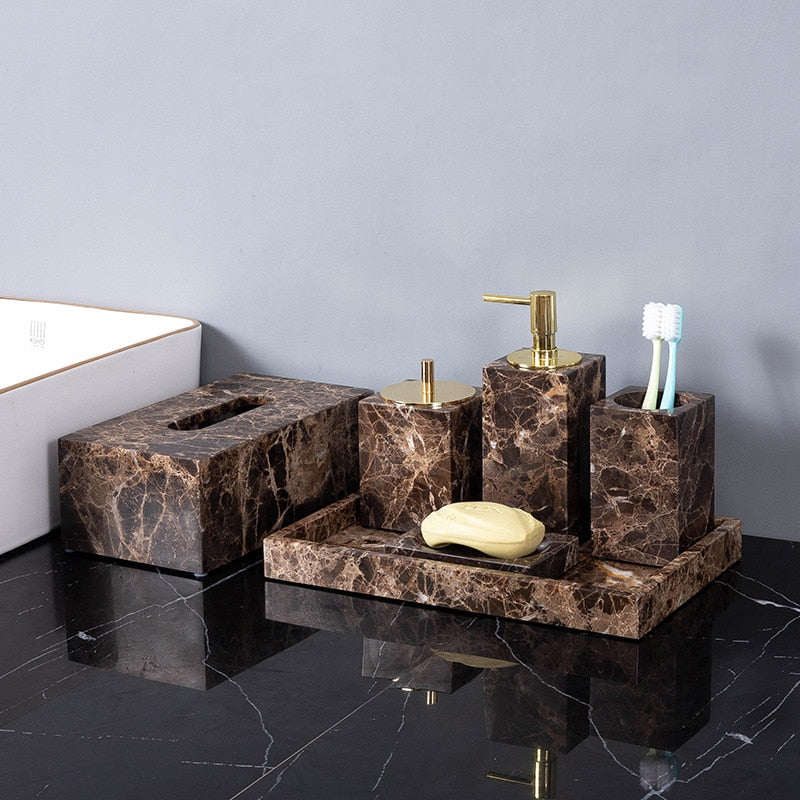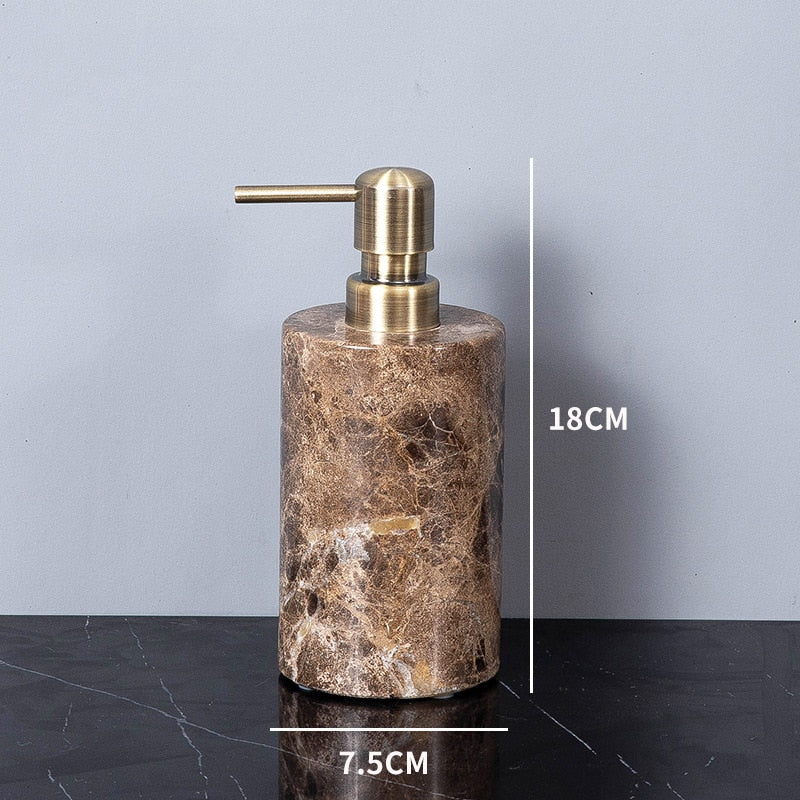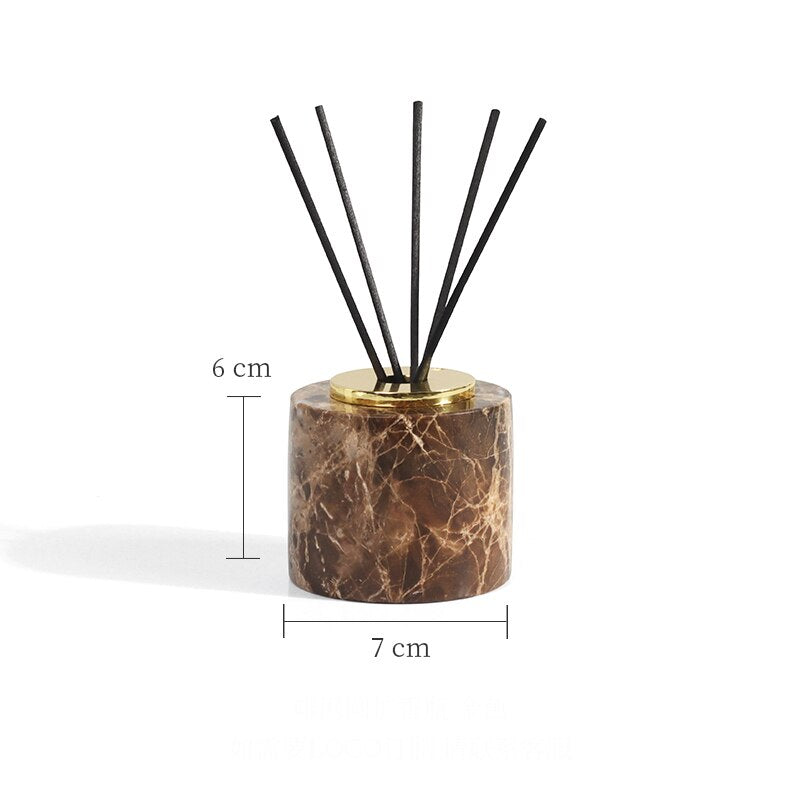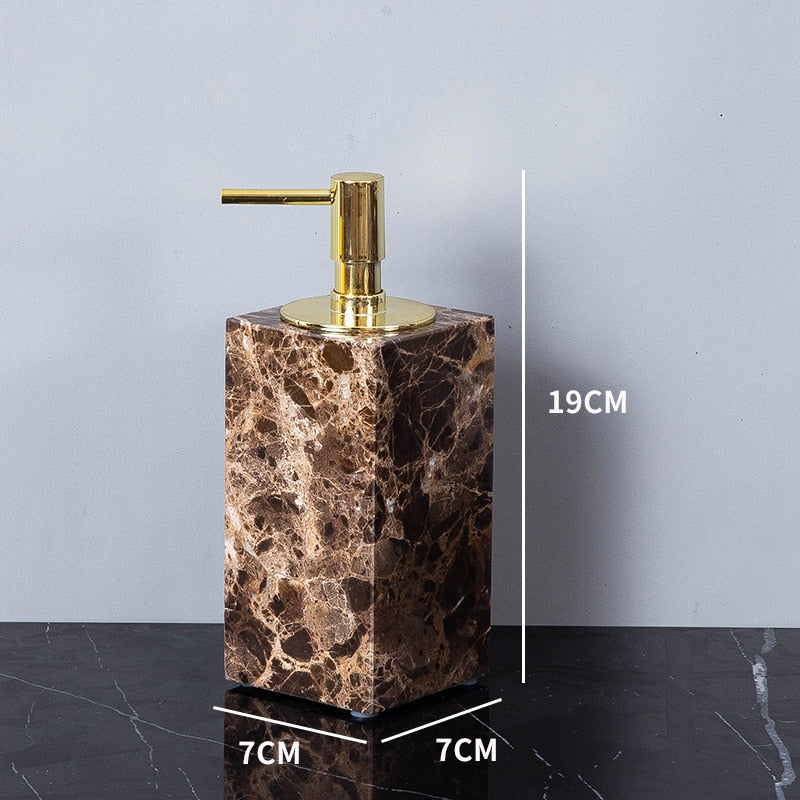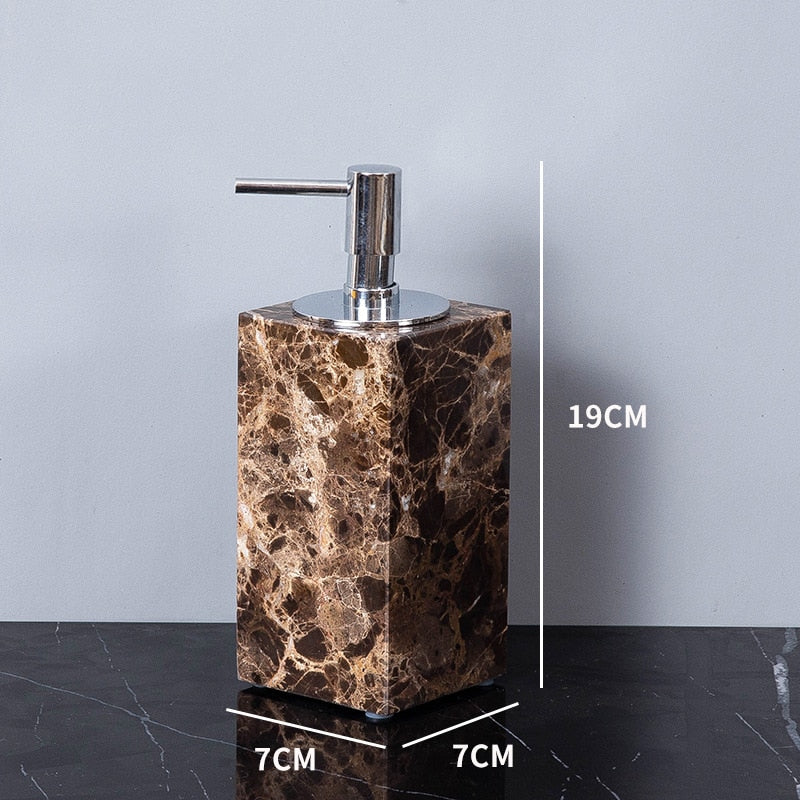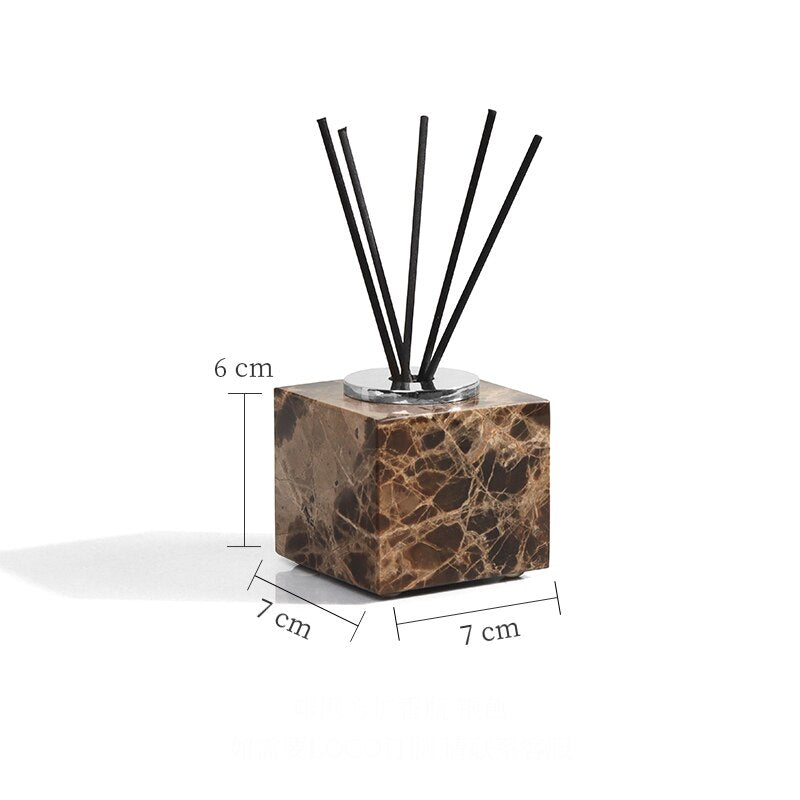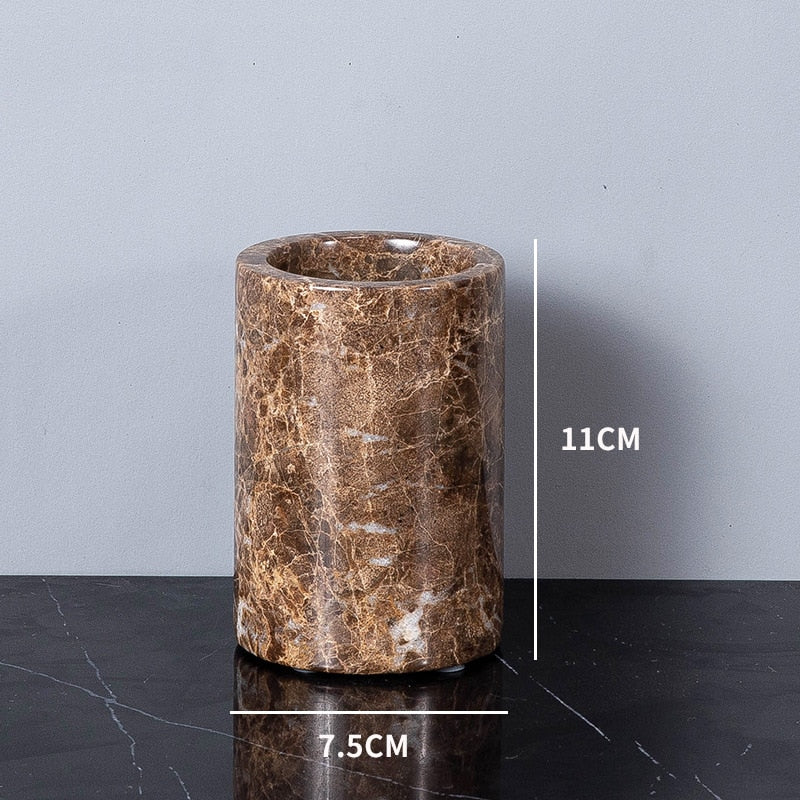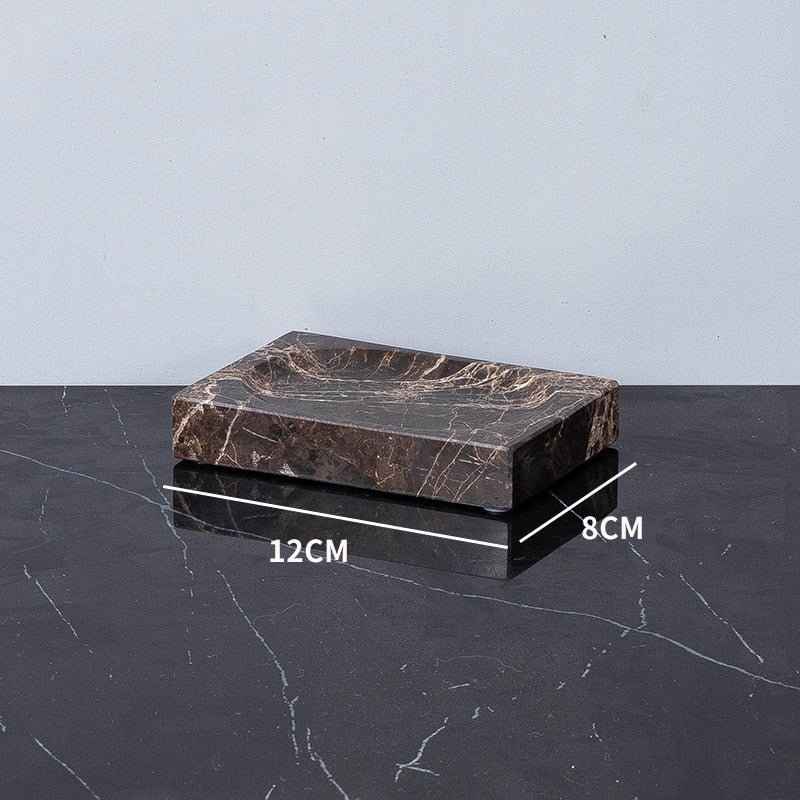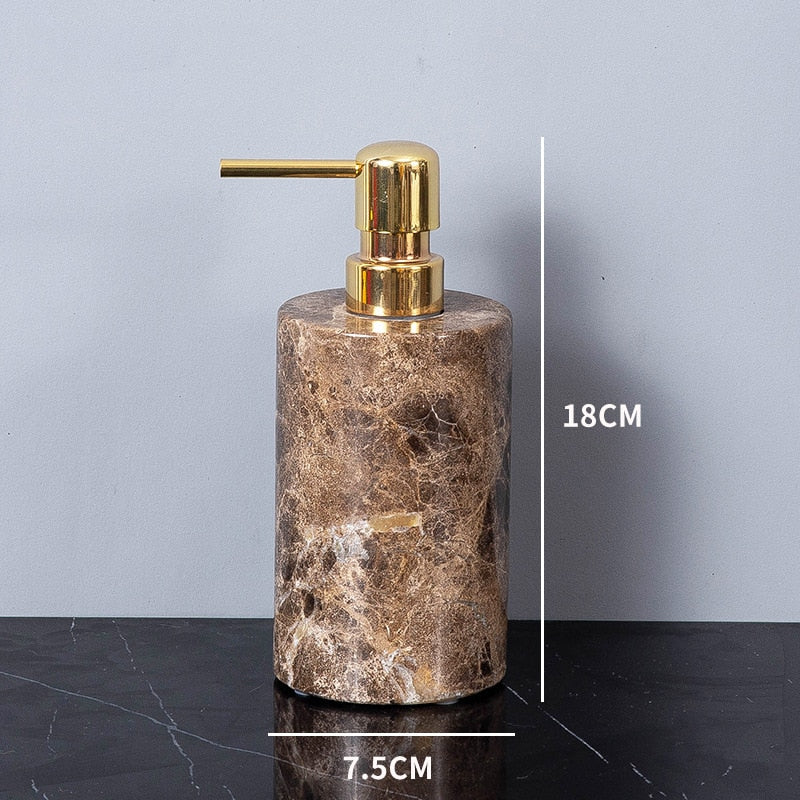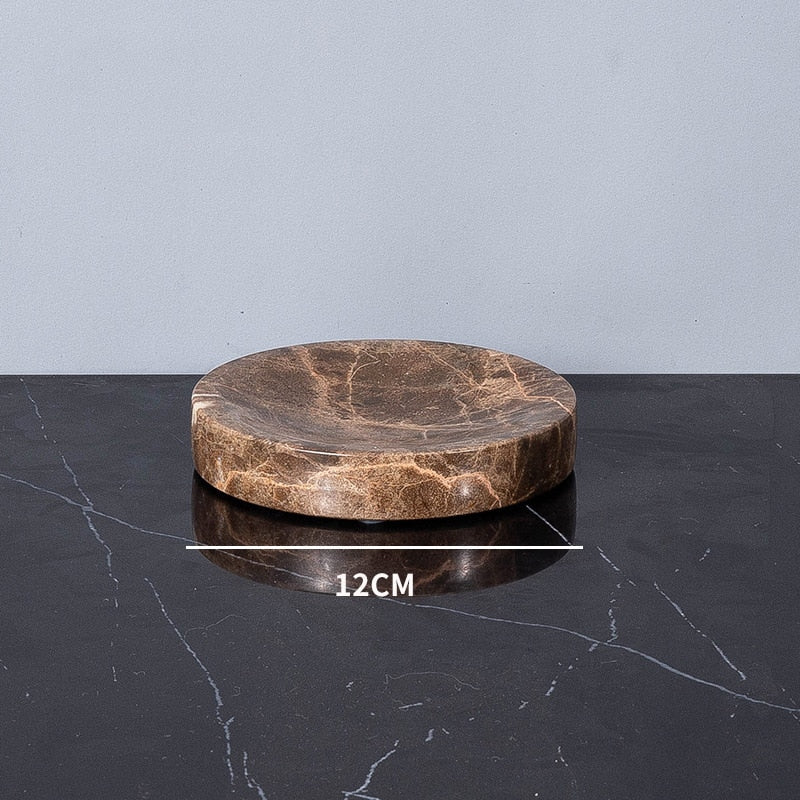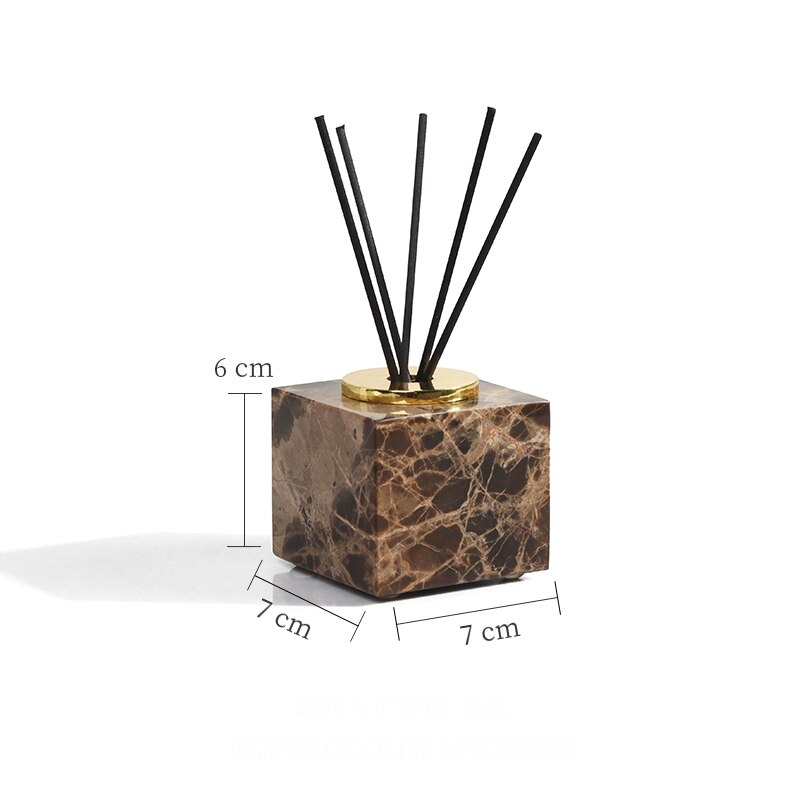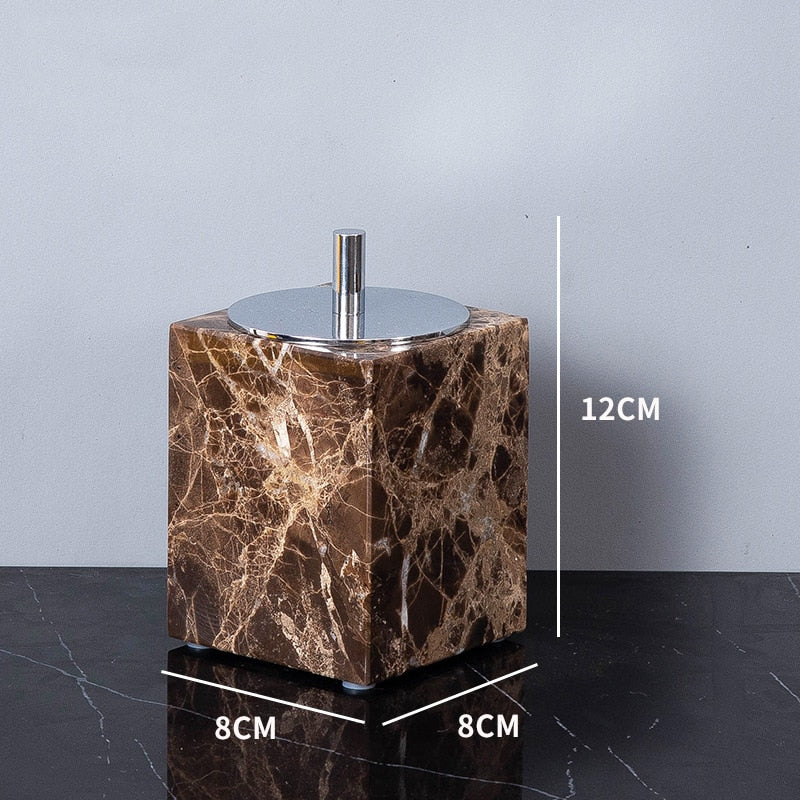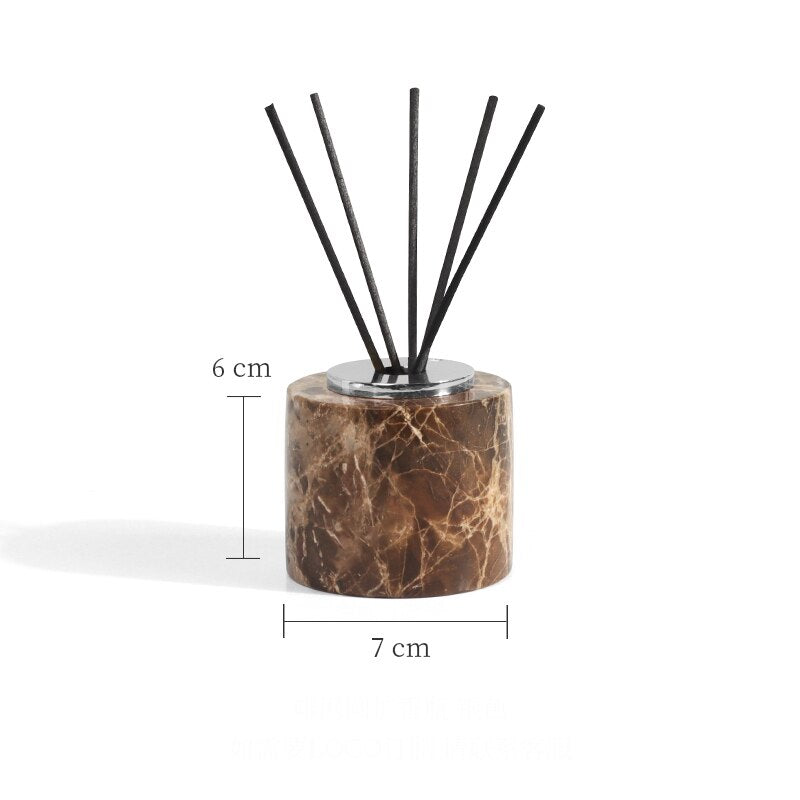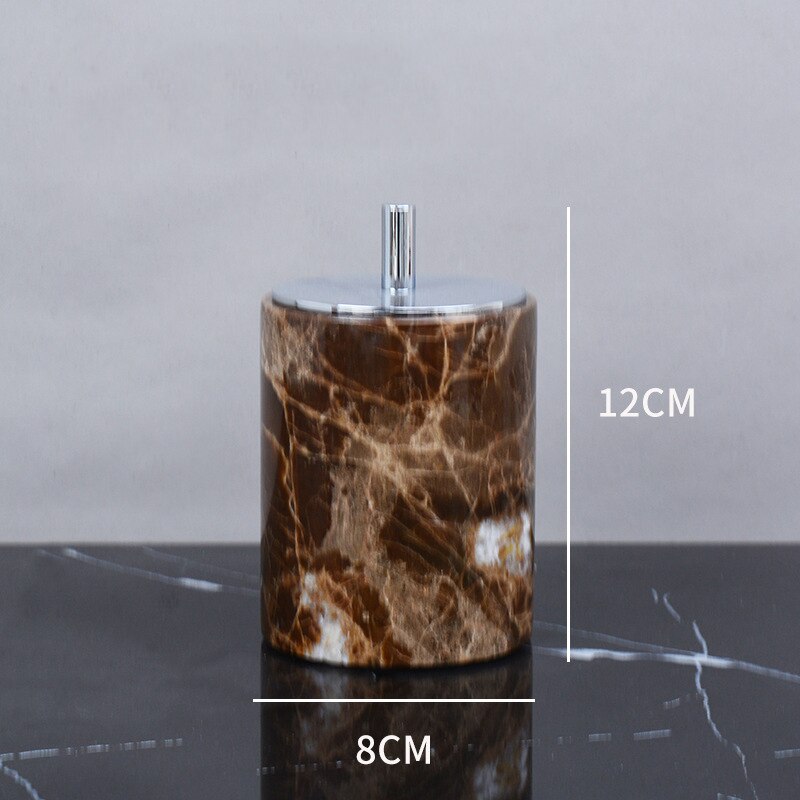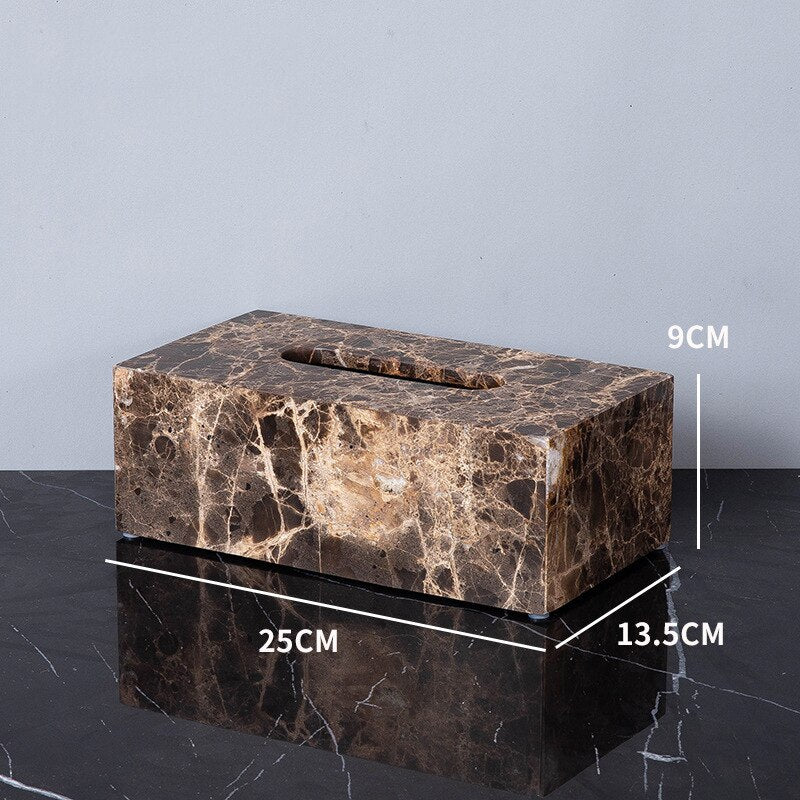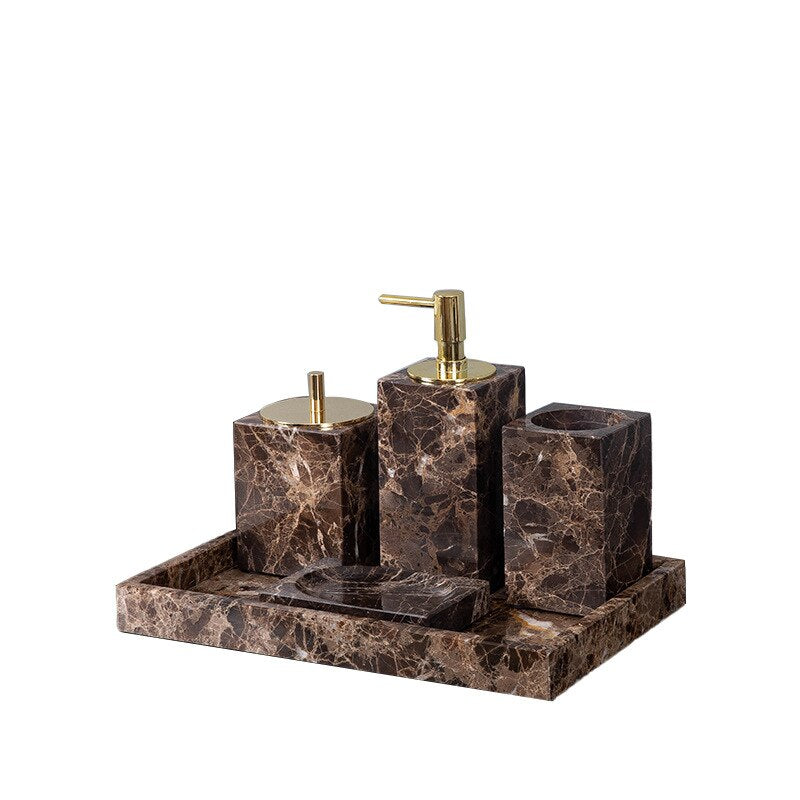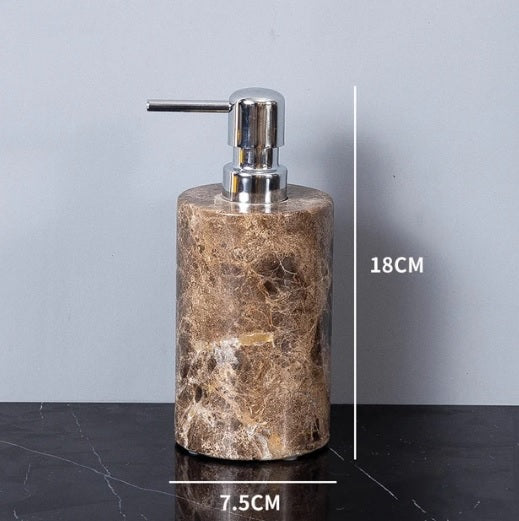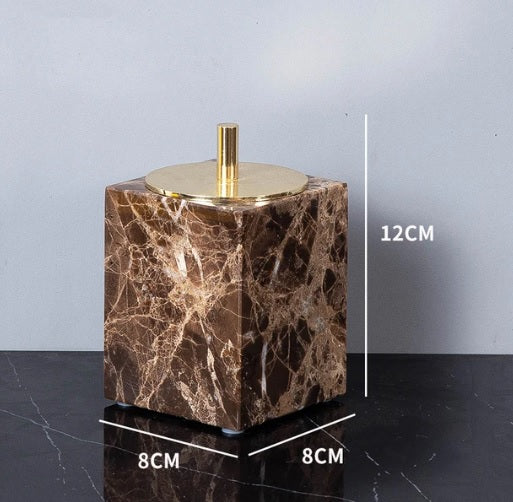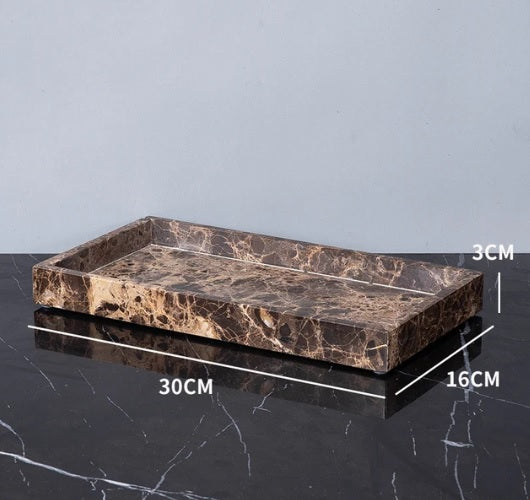 Sale price

$74.95 USD
Regular price

$34.90 USD
(/)
View details