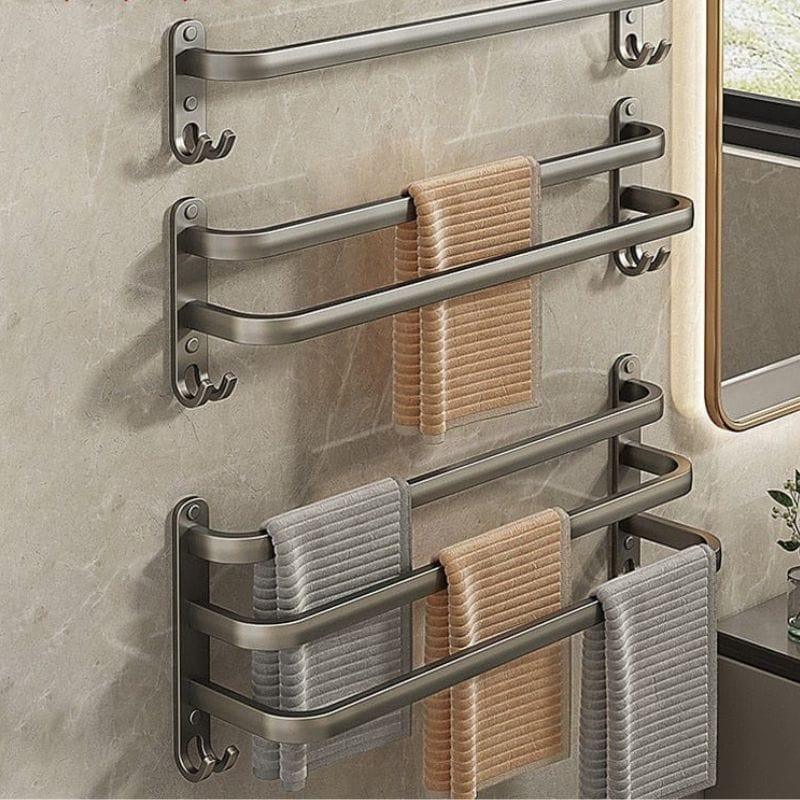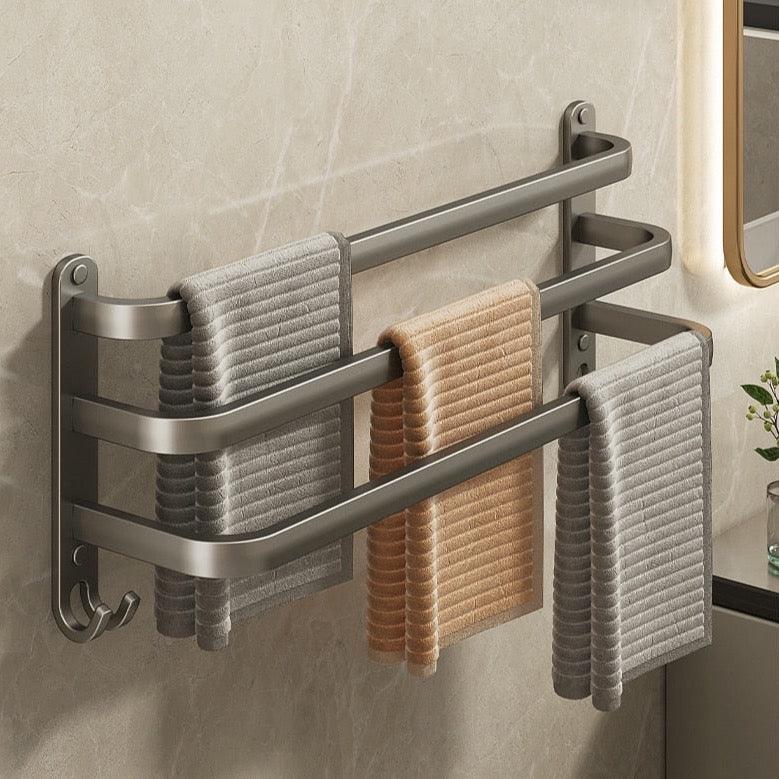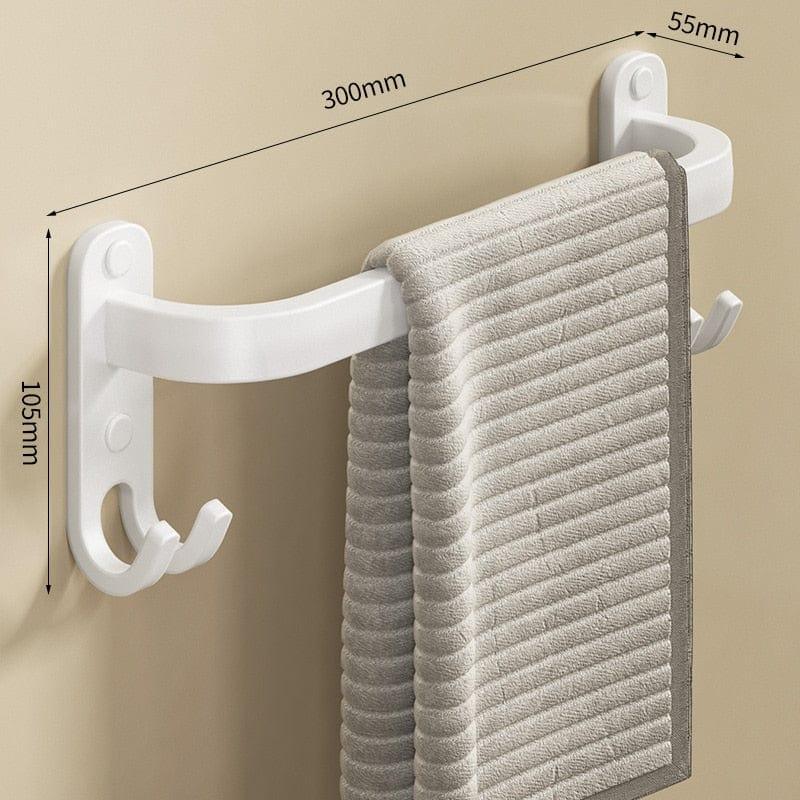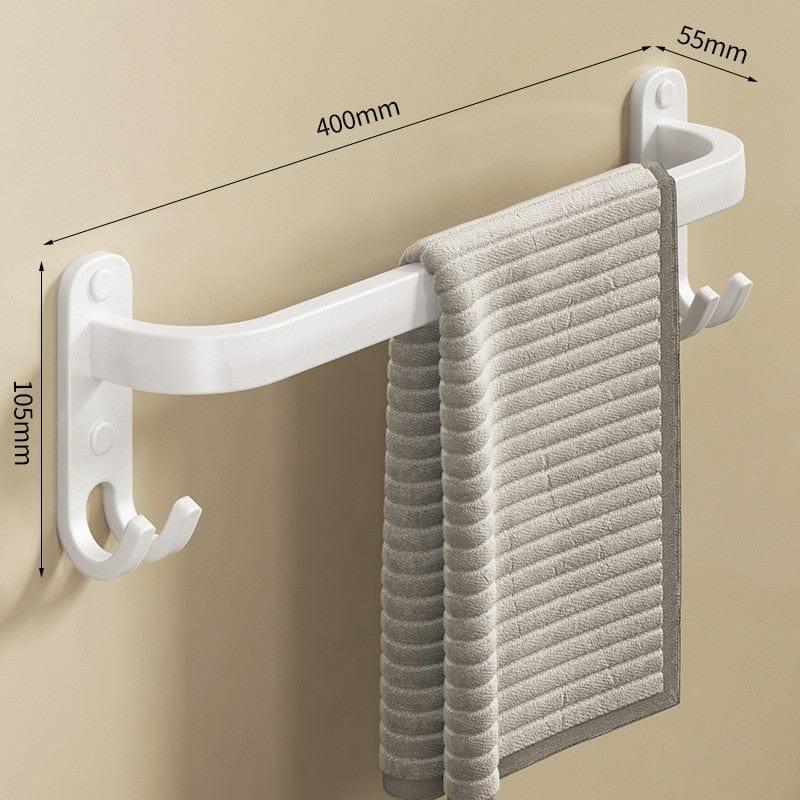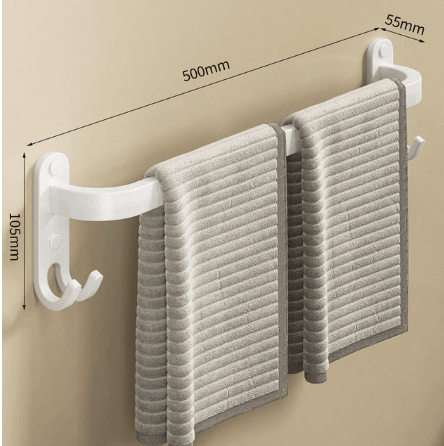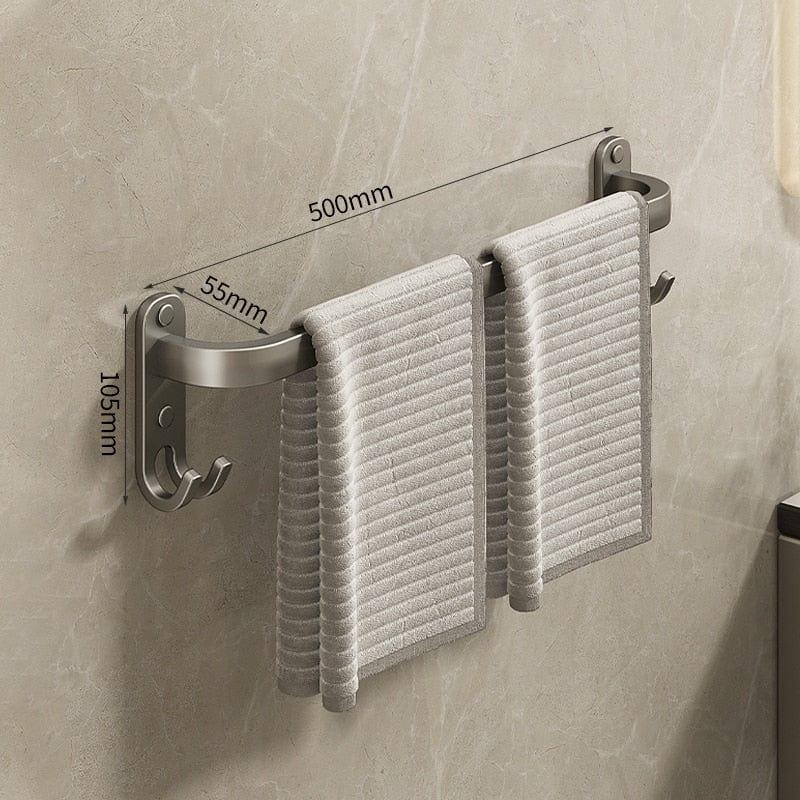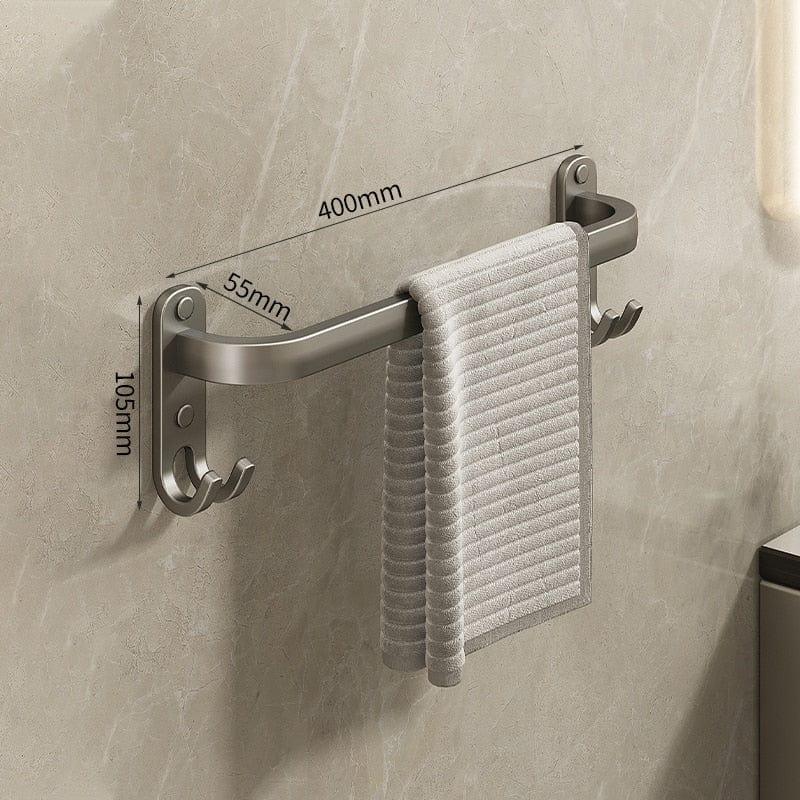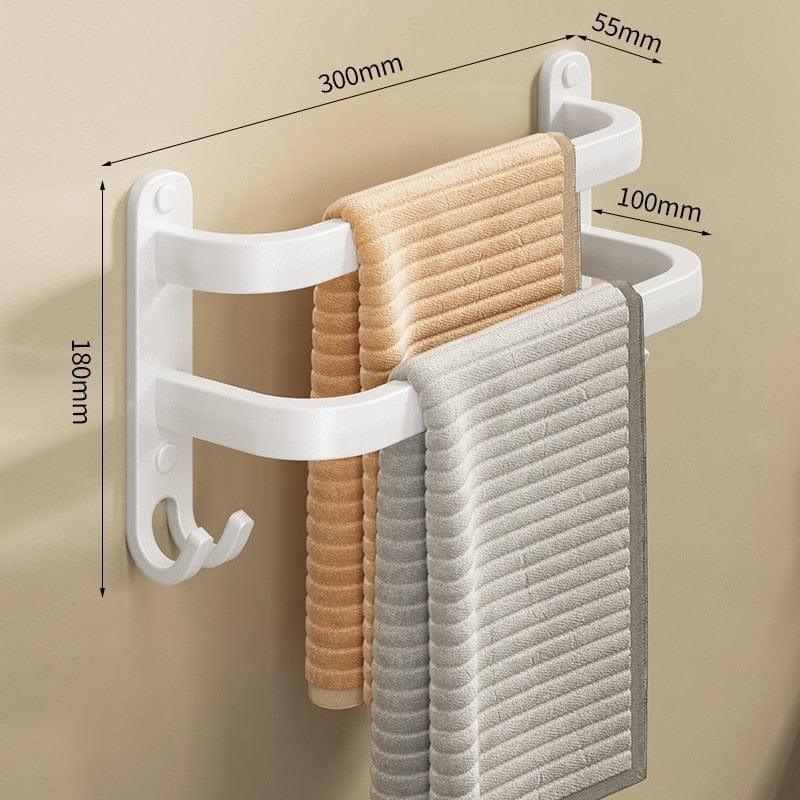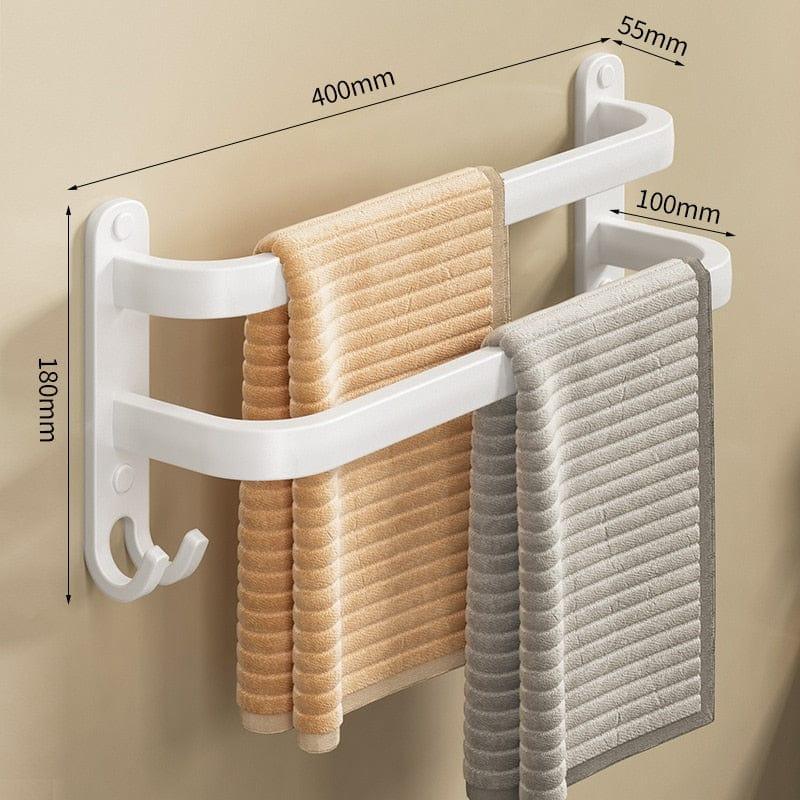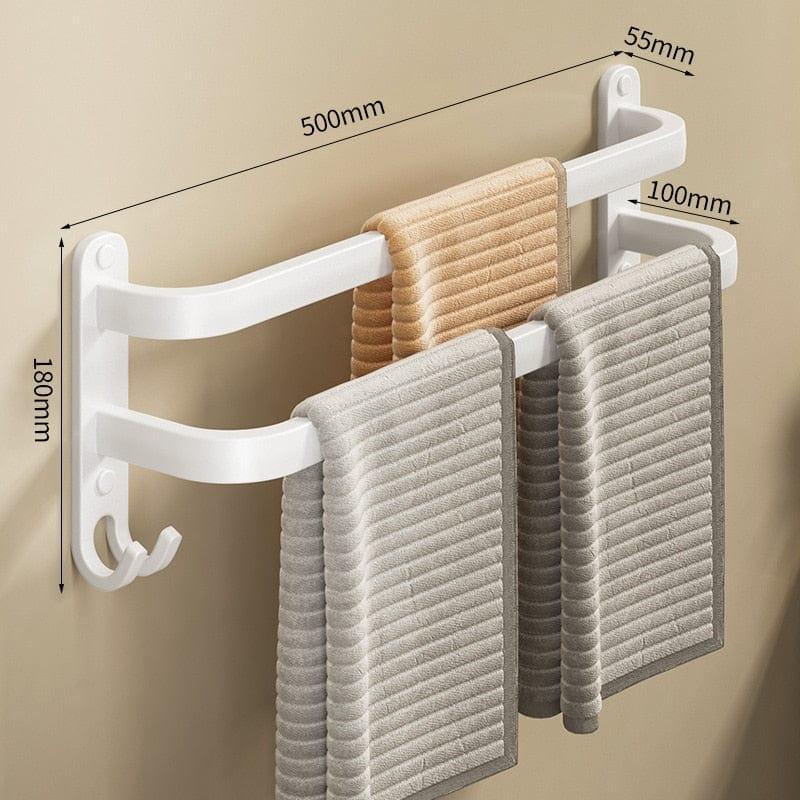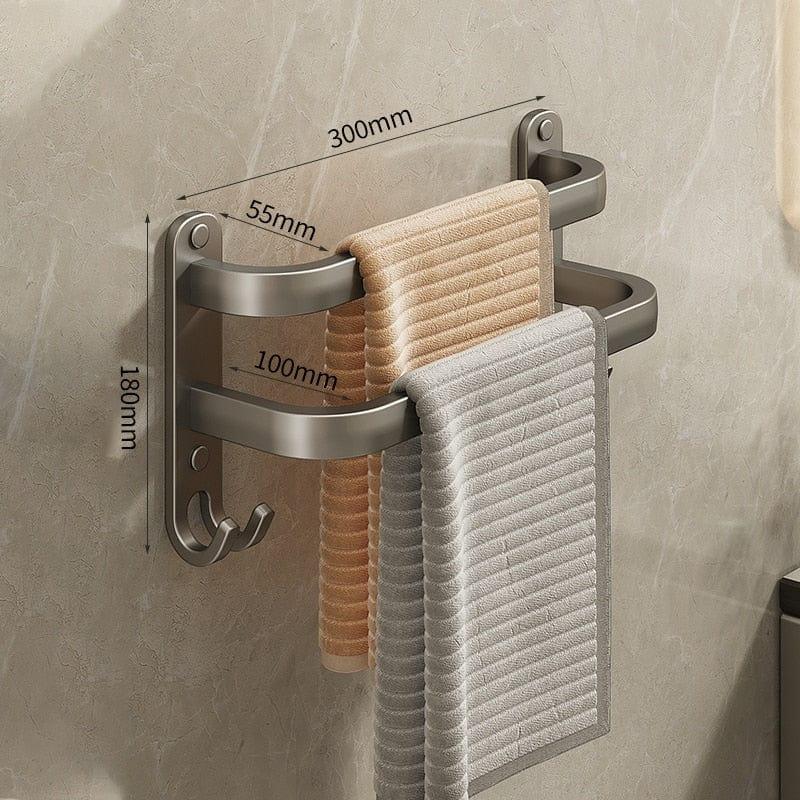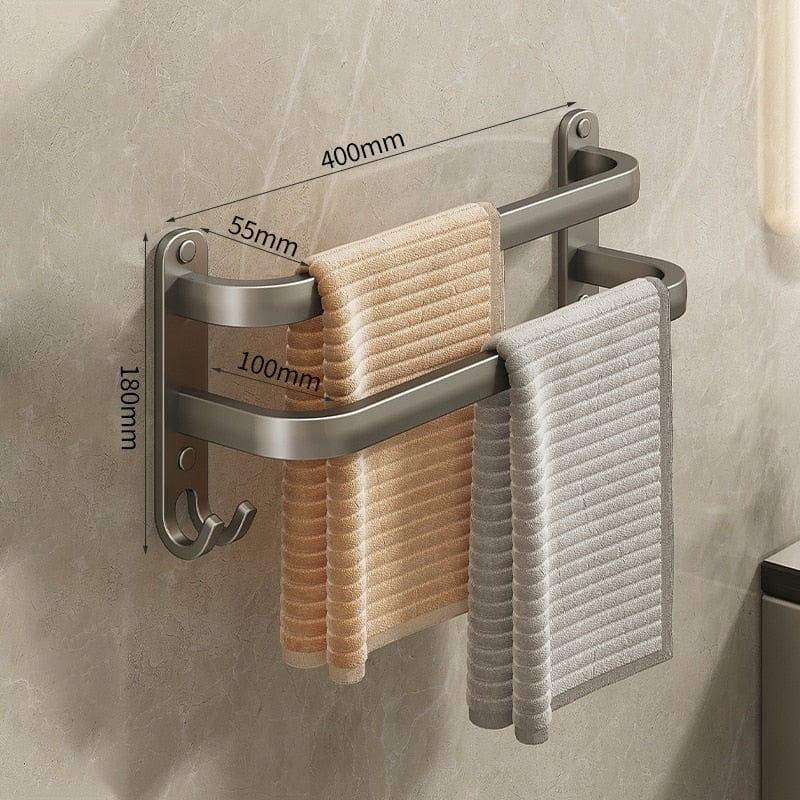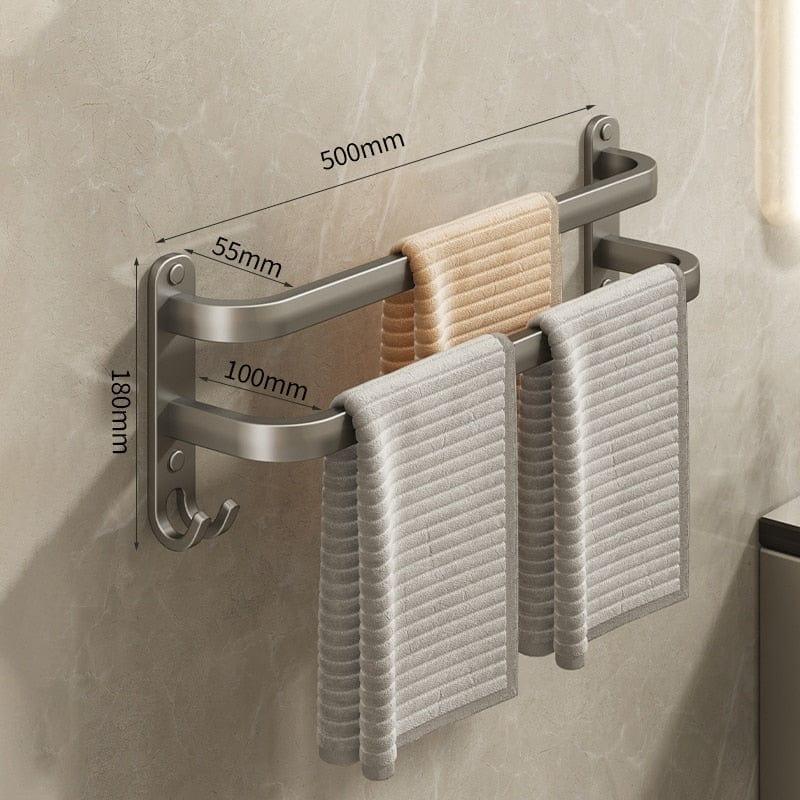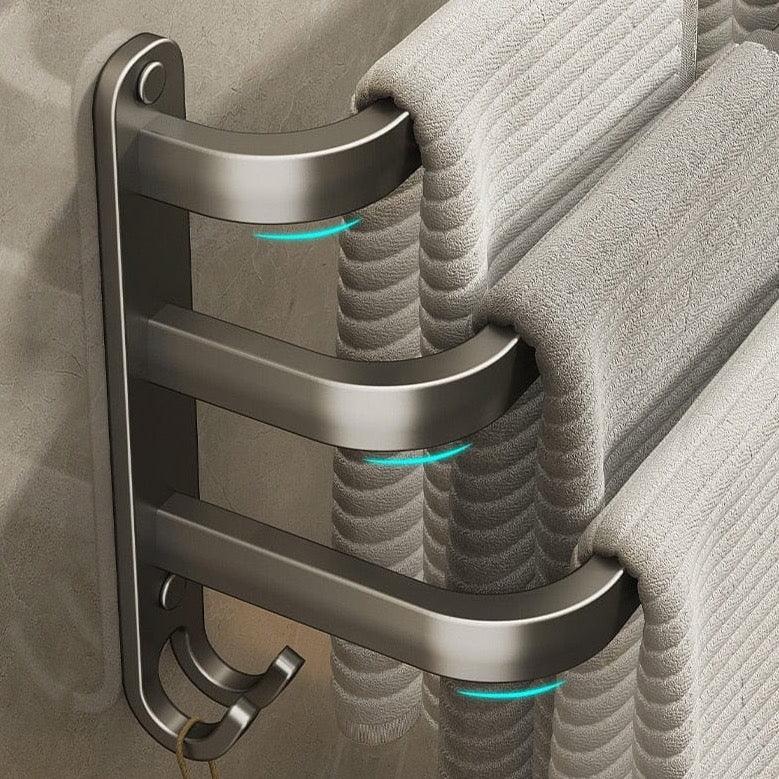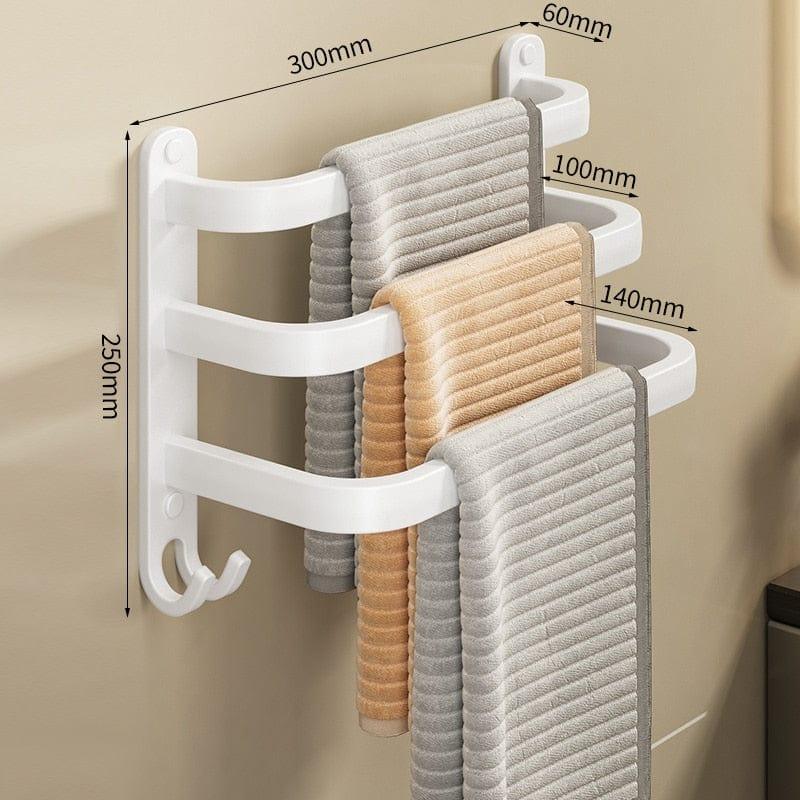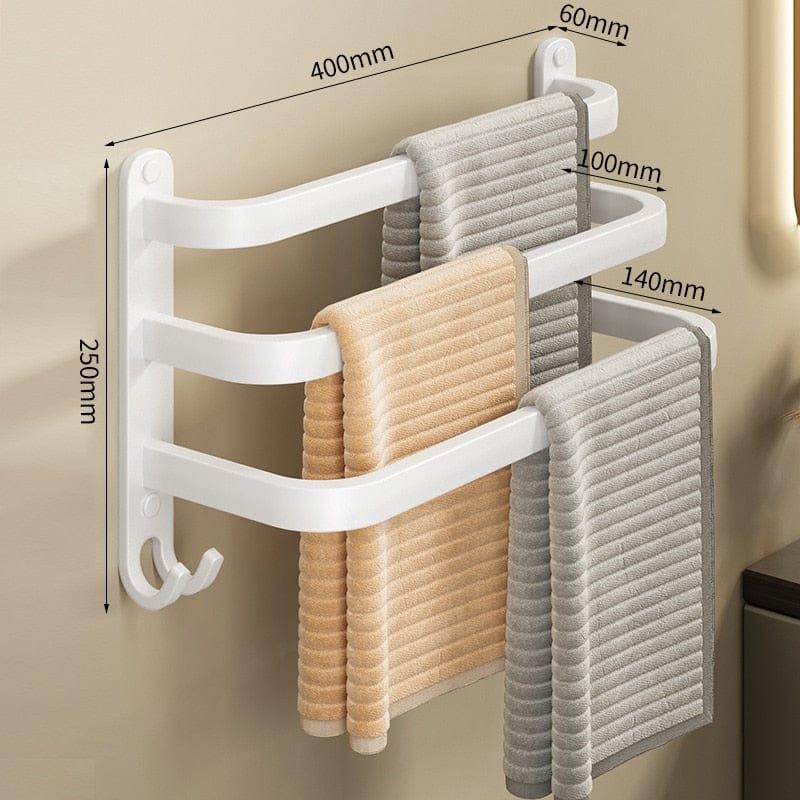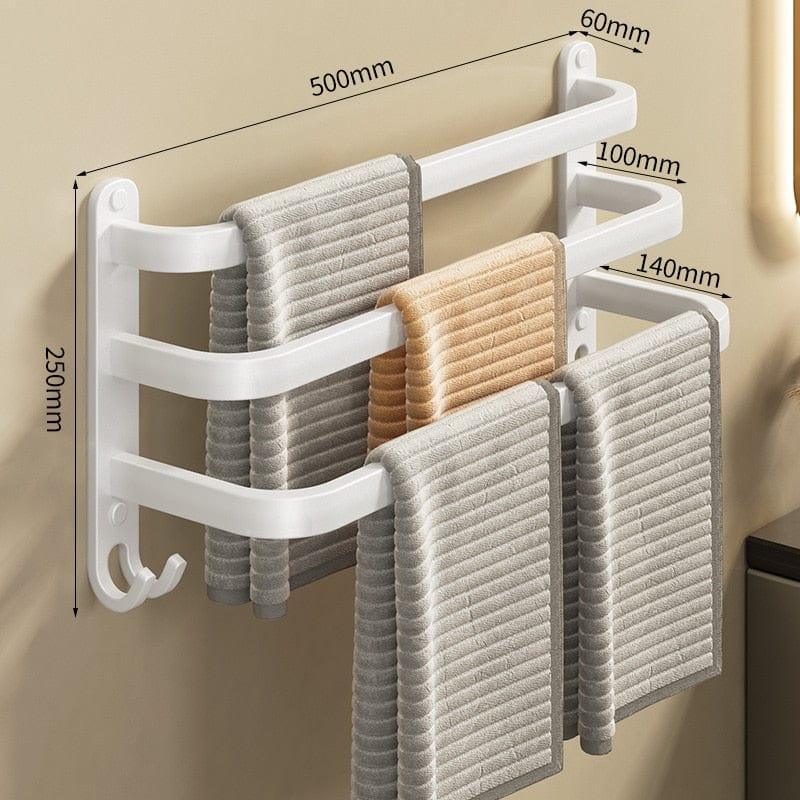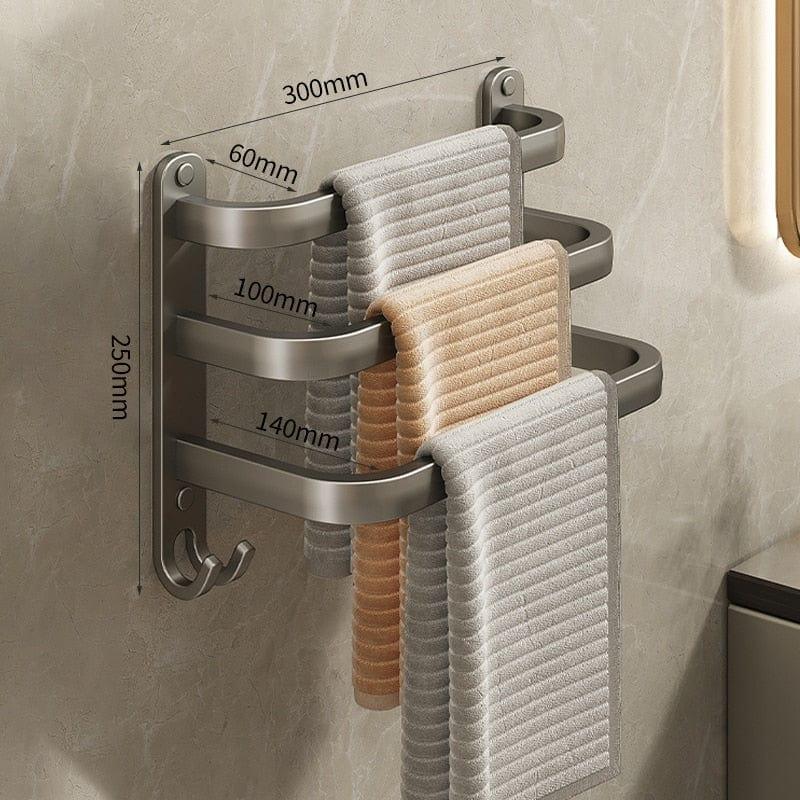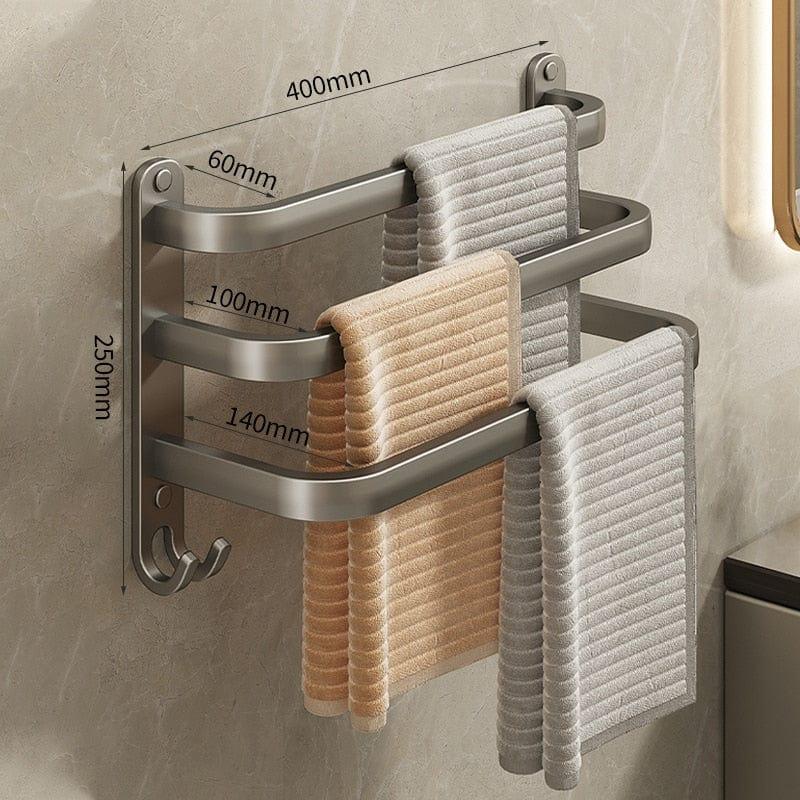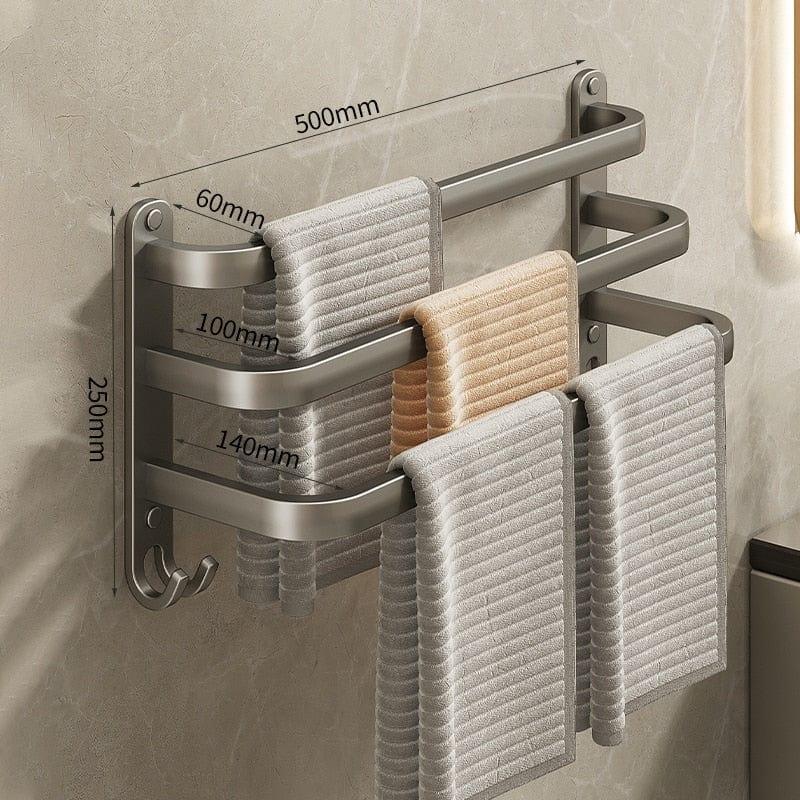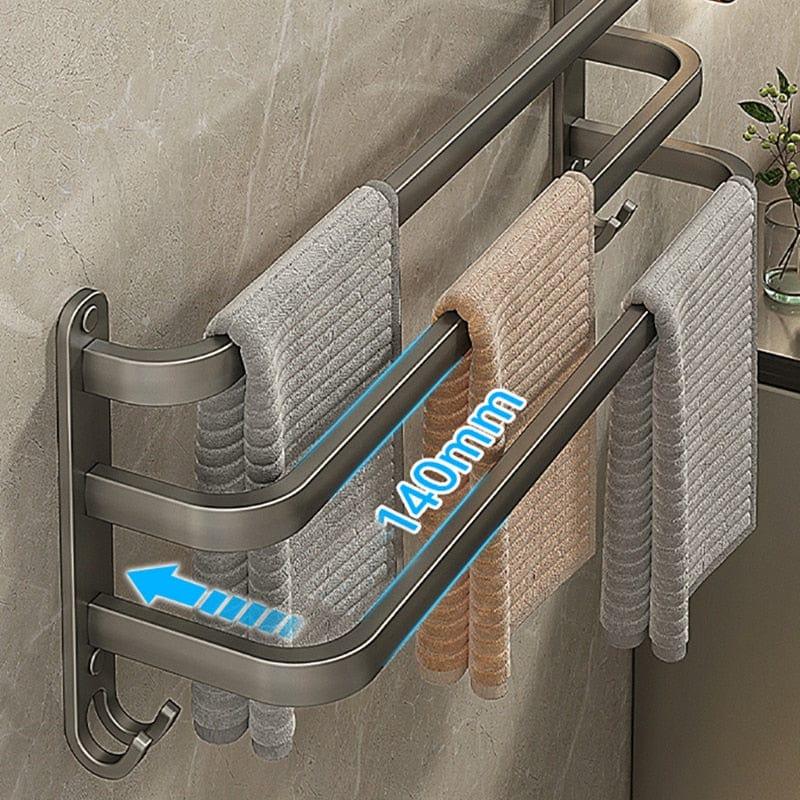 Introducing the
Ernest Bathroom Towel Rack
, the ultimate solution for your shower room organization needs!
The sleek and modern design effortlessly blends with any bathroom décor, adding a touch of elegance and sophistication to your space. Whether your style is contemporary or traditional, this towel rack is the perfect complement to your bathroom aesthetic. The multiple layers provide ample storage space, allowing you to neatly organize your bathroom essentials and keep them within easy reach.
Features:
Crafted with high-quality space aluminum, this towel rack guarantees exceptional durability and longevity. It is resistant to rust, corrosion, and daily wear and tear, ensuring it remains in pristine condition even in the humid environment of your shower room.
Our towel rack comes with all the necessary hardware and clear instructions, making it a breeze to mount on any wall in your bathroom.
It offers generous storage capacity across its multilayer design, allowing you to neatly arrange your towels, robes, and other items.
The open design and multiple layers allow for quick drying, preventing musty odors and maintaining hygiene in your bathroom.
Product Specifications:Material:
Space Aluminum
Size:
Single Small- white - 300 mm x 105 mm x 55 mm
Single Medium- white - 400 mm x 105 mm x 55 mm
Single Large- white - 500 mm x 105 mm x 55 mm
Single Medium- Gunmetal - 400 mm x 105 mm x 55 mm
Single Large - Gunmetal - 500 mm x 105 mm x 55 mm
Double Small - white - 300 mm x 180 mm x 100 mm
Double Medium - white - 400 mm x 180 mm x 100 mm
Double Large -white - 500 mm x 180 mm x 100 mm
Double Small - Gunmetal - 300 mm x 180 mm x 100 mm
Double Medium - Gunmetal - 400 mm x 180 mm x 100 mm
Double Large -Gunmetal - 500 mm x 180 mm x 100 mm
Three Small - White - 300 mm x 250 mm x 140 mm
Three Medium - White - 400 mm x 250 mm x 140 mm
Three Large - White - 500 mm x 250 mm x 140 mm
Three Small - Gunmetal - 300 mm x 250 mm x 140 mm
Three Medium - Gunmetal- 400 mm x 250 mm x 140 mm
Three Large - Gunmetal - 500 mm x 250 mm x 140 mm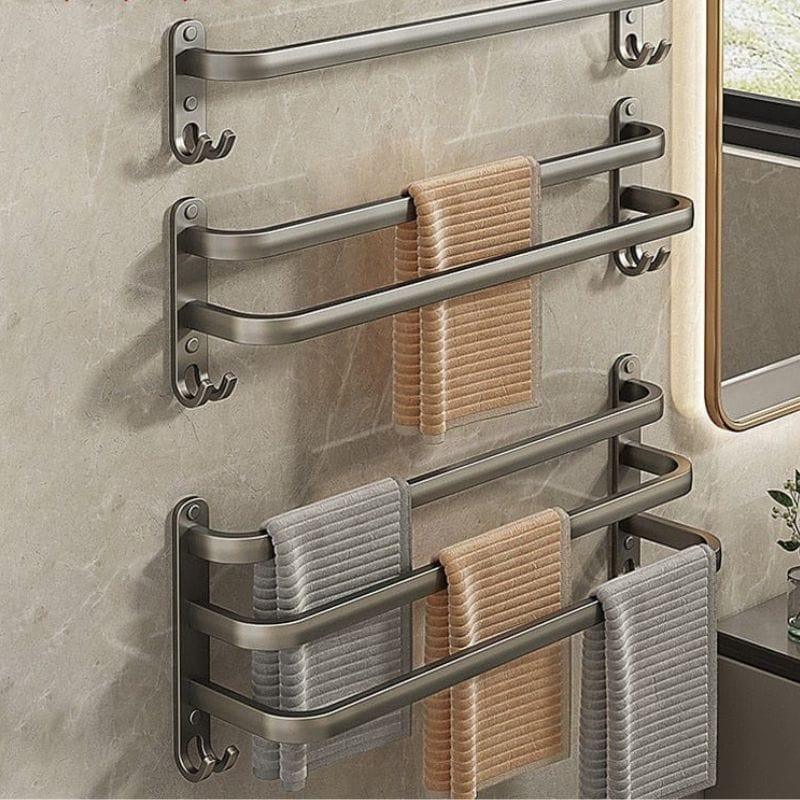 Ernest Bathroom Towel Rack
Sale price

$19.95 USD
Regular price

$4.90 USD
Choose options