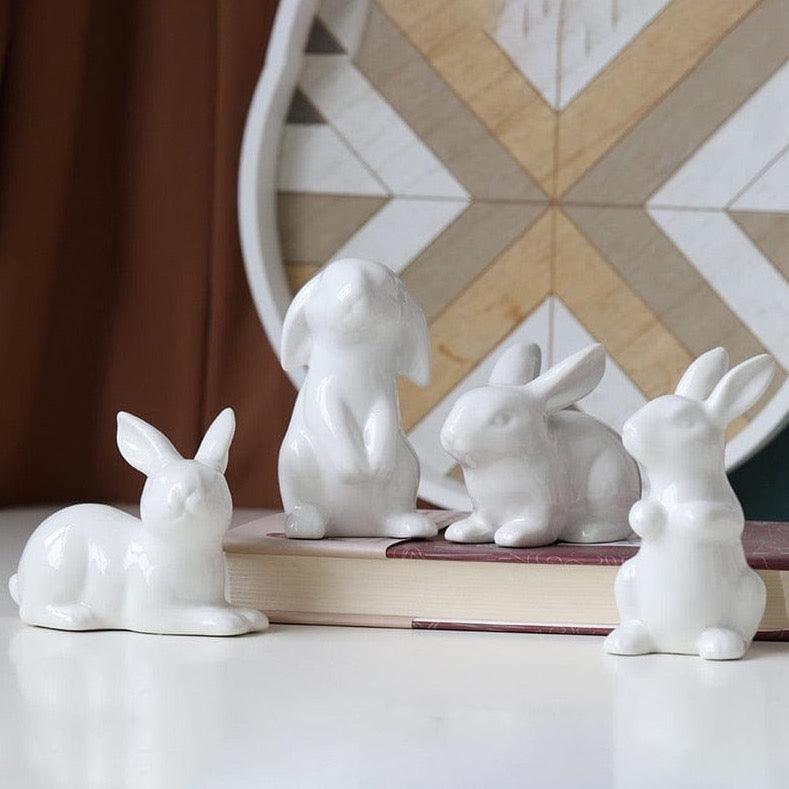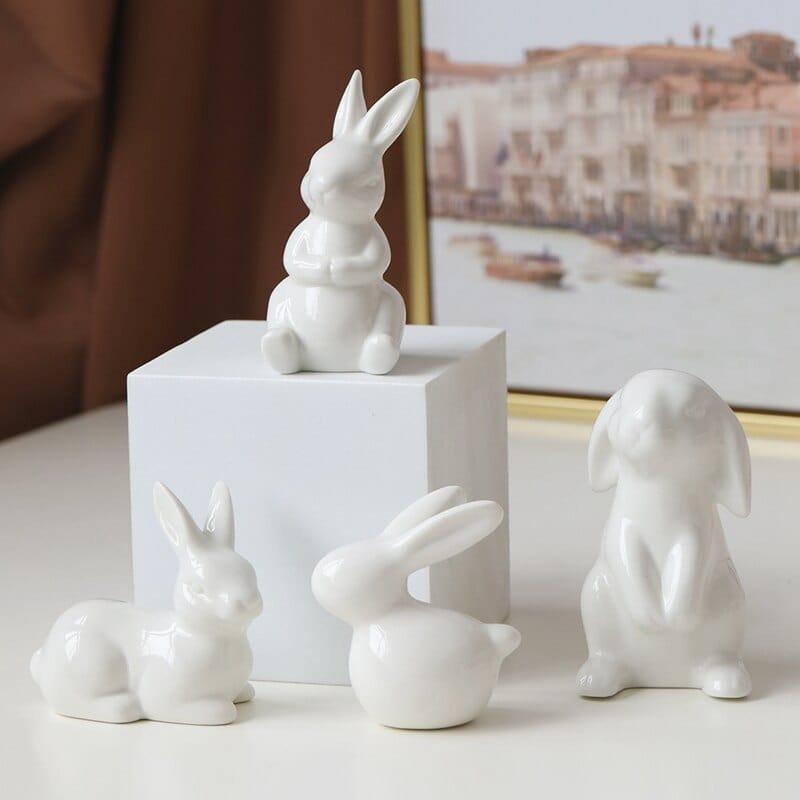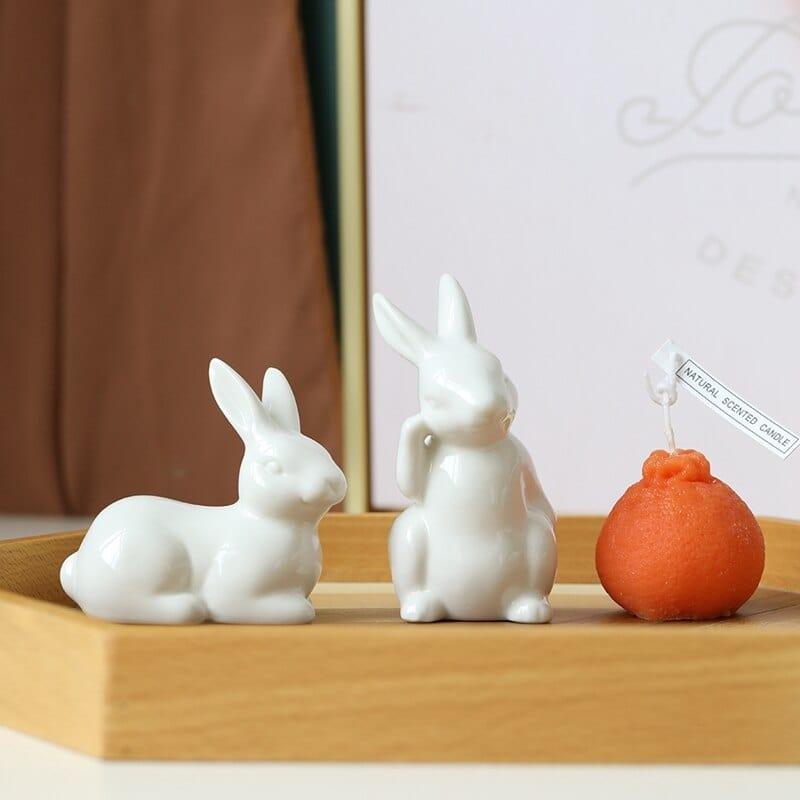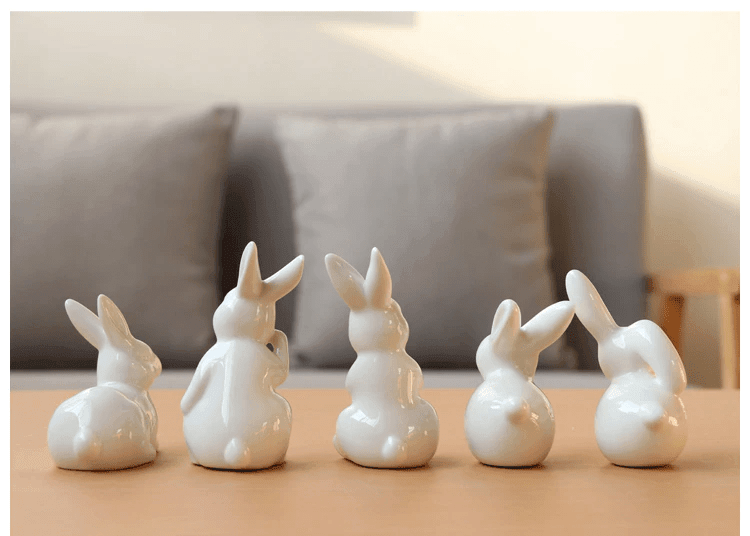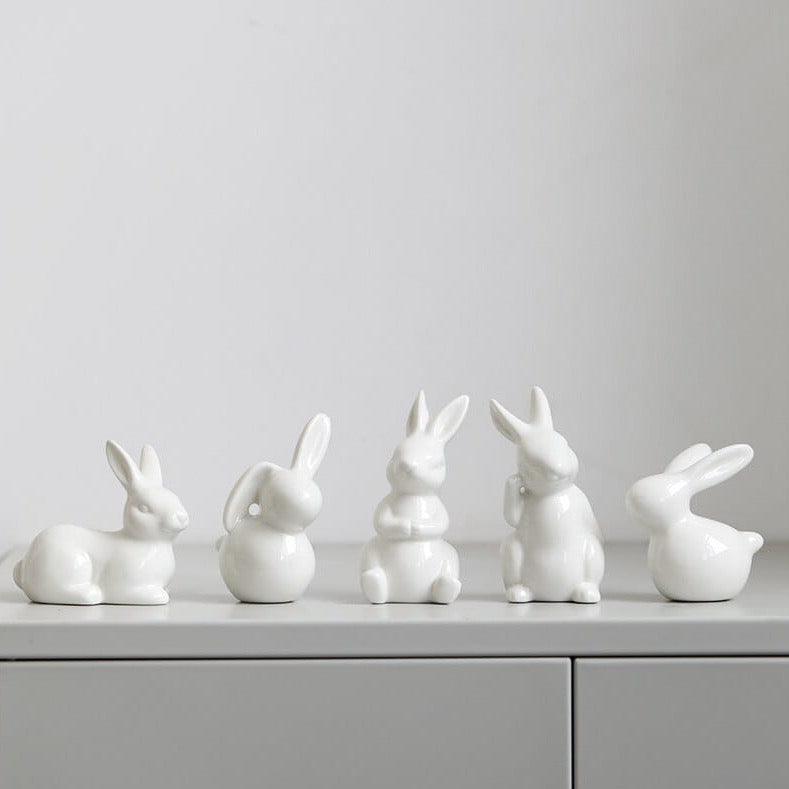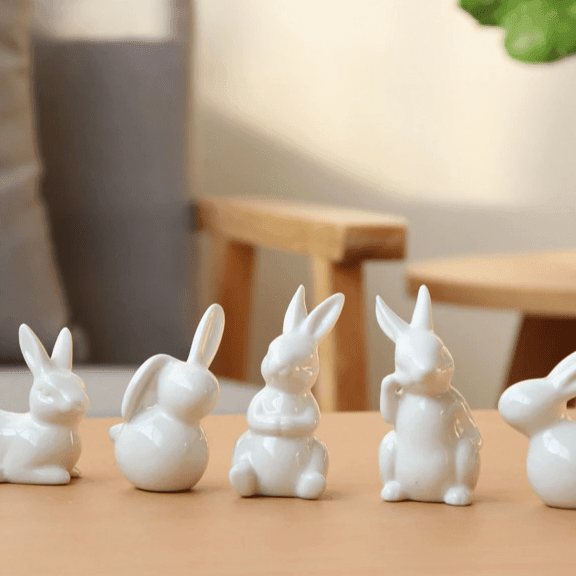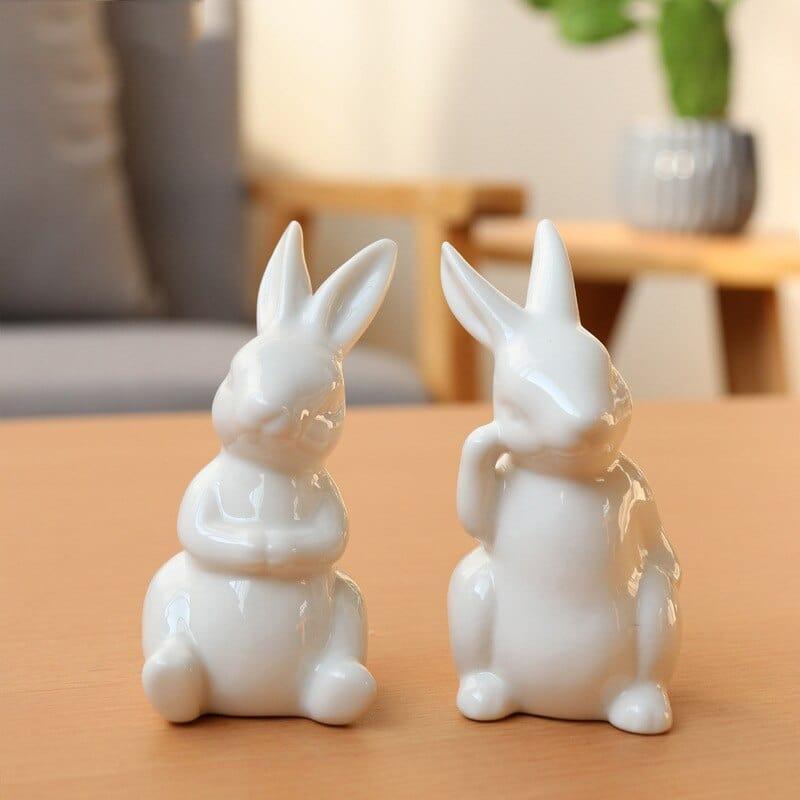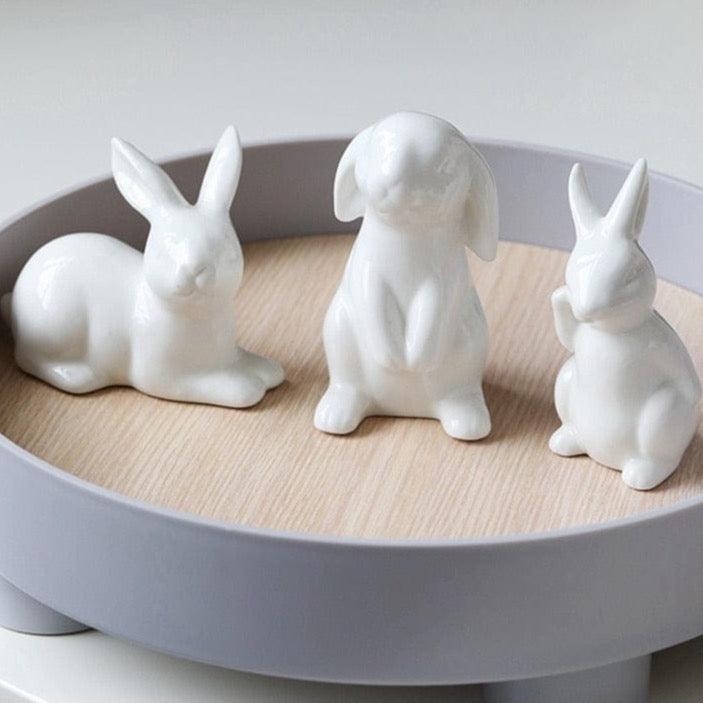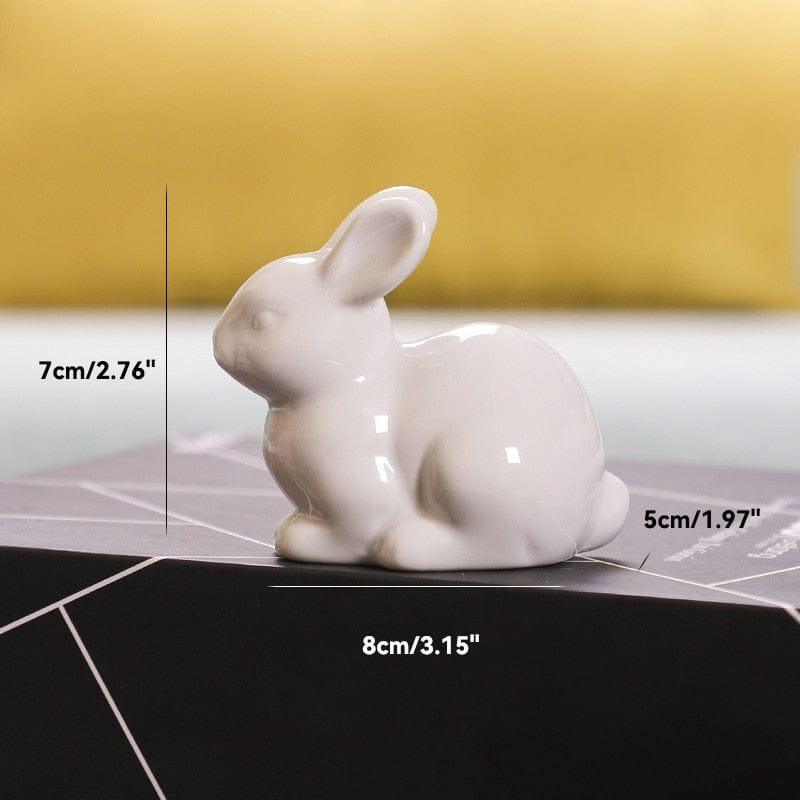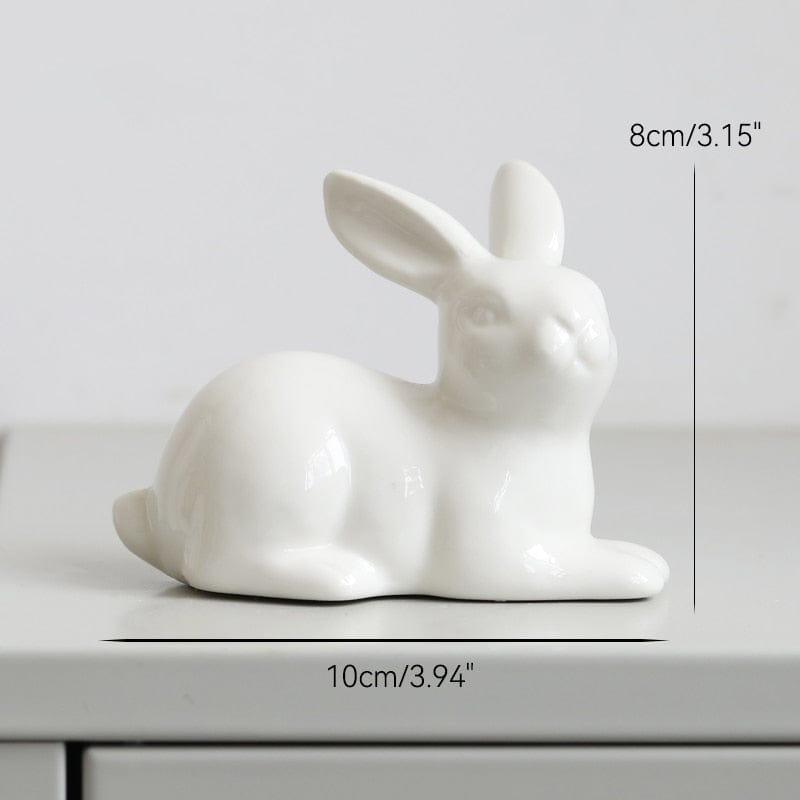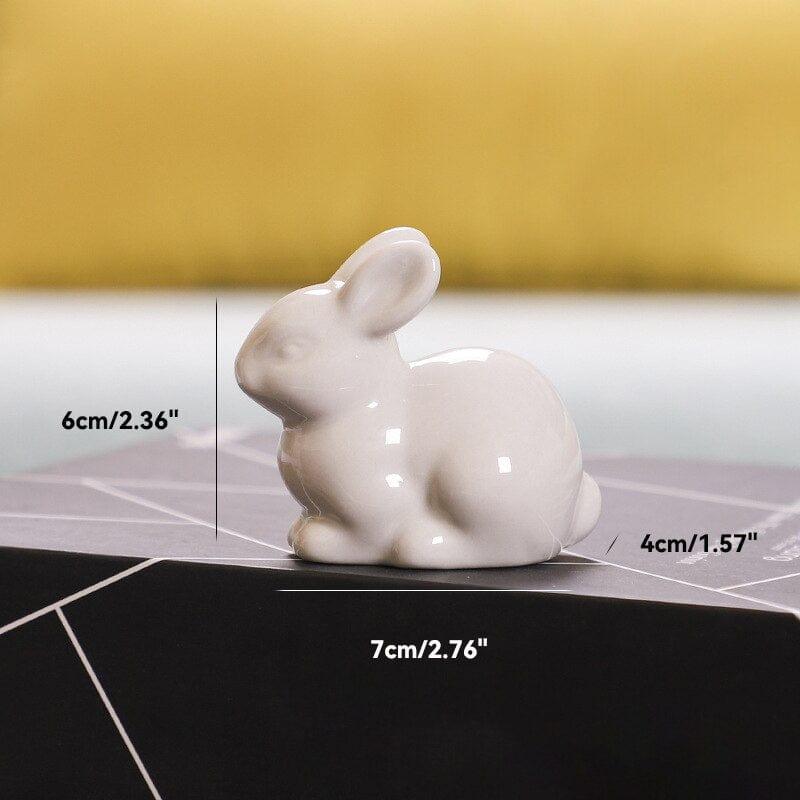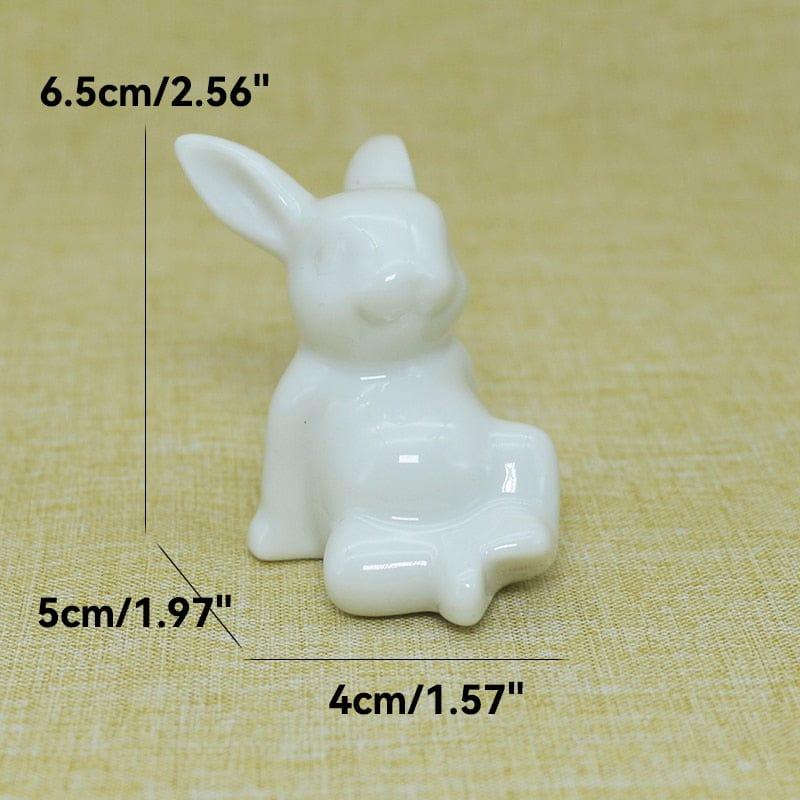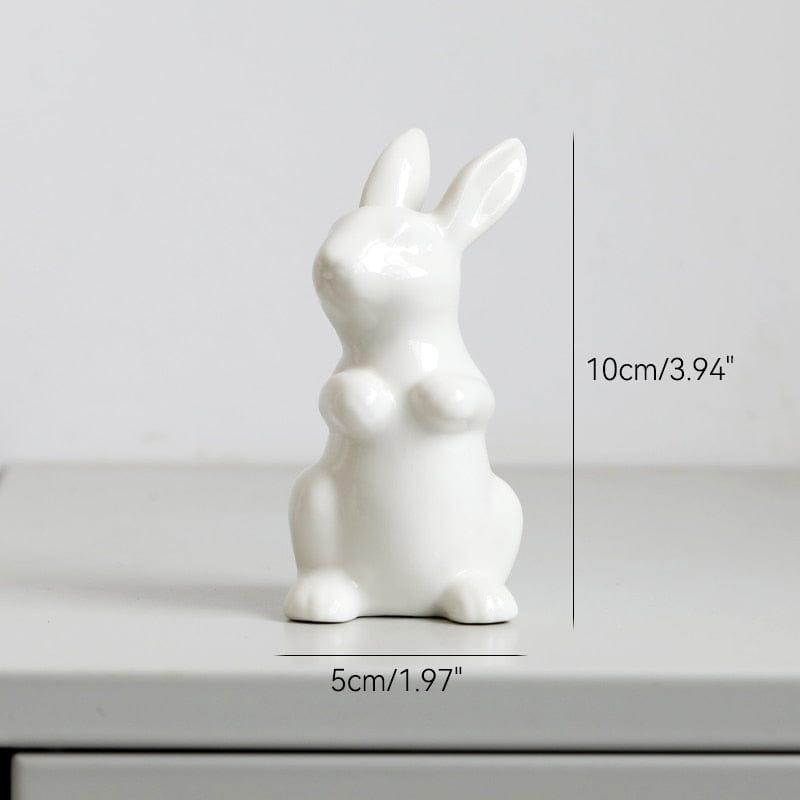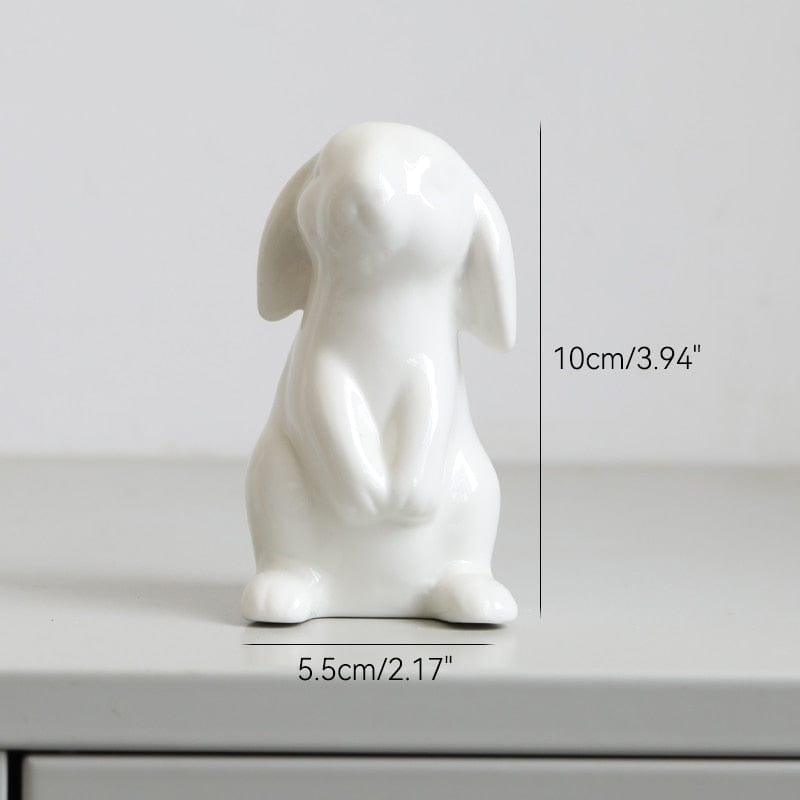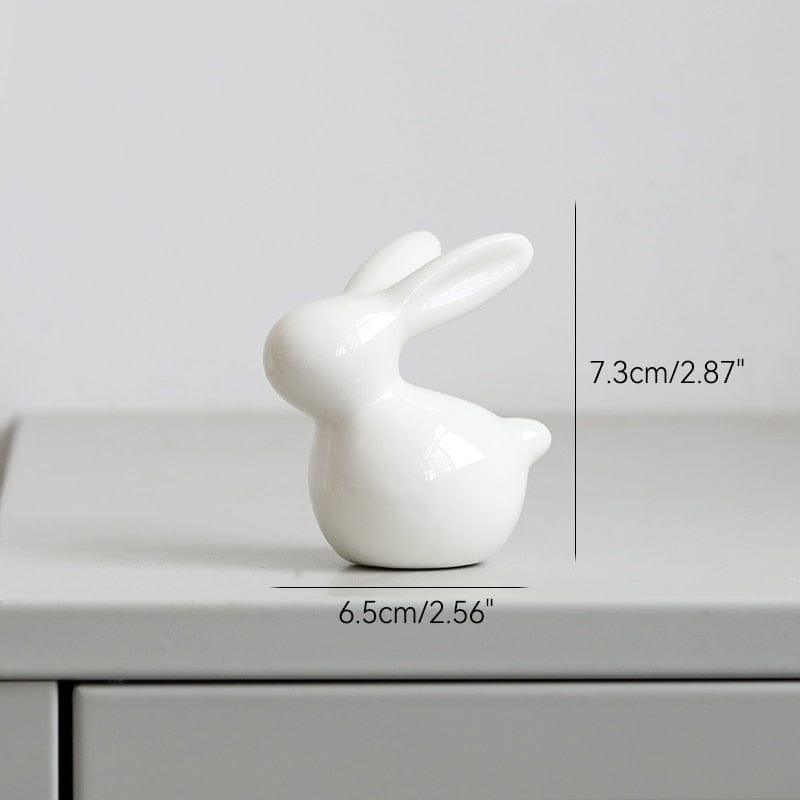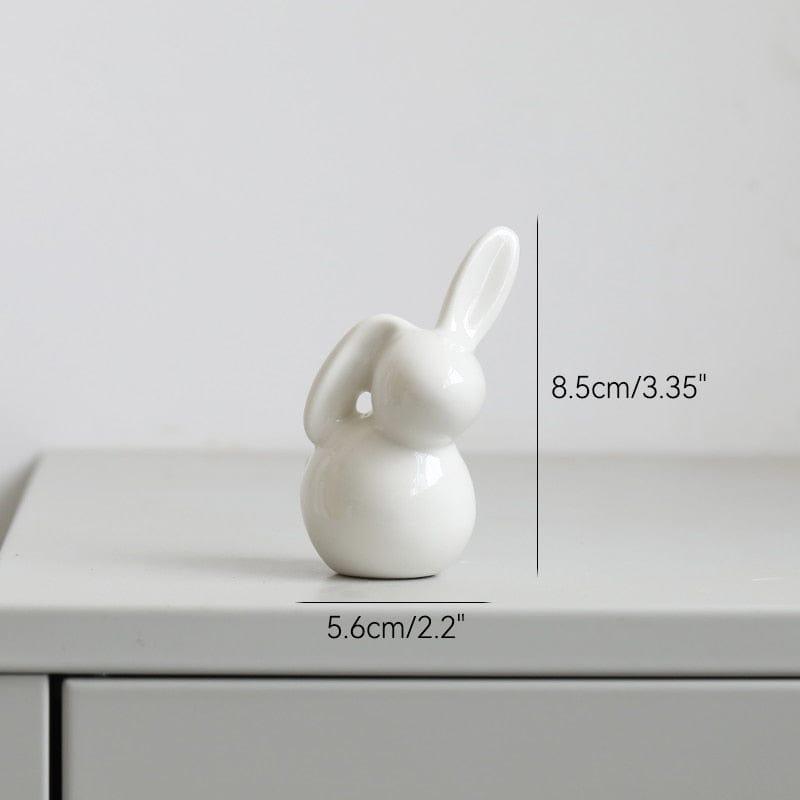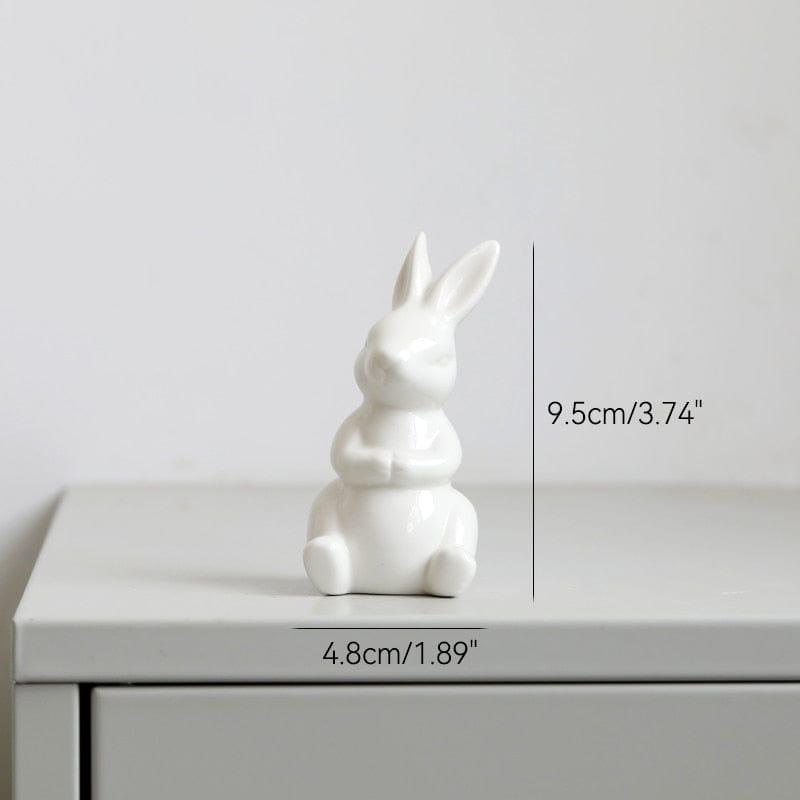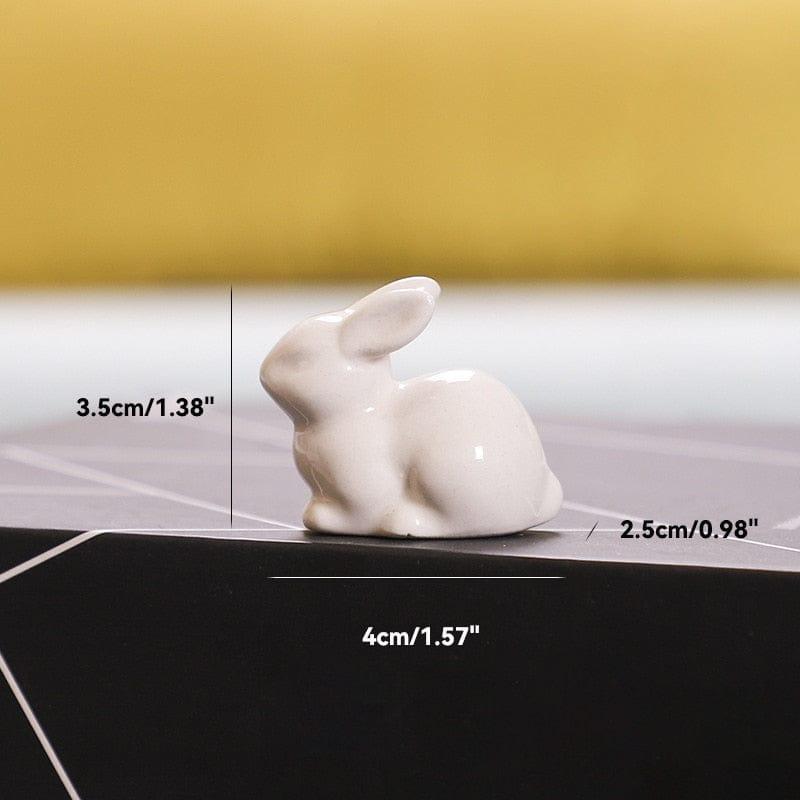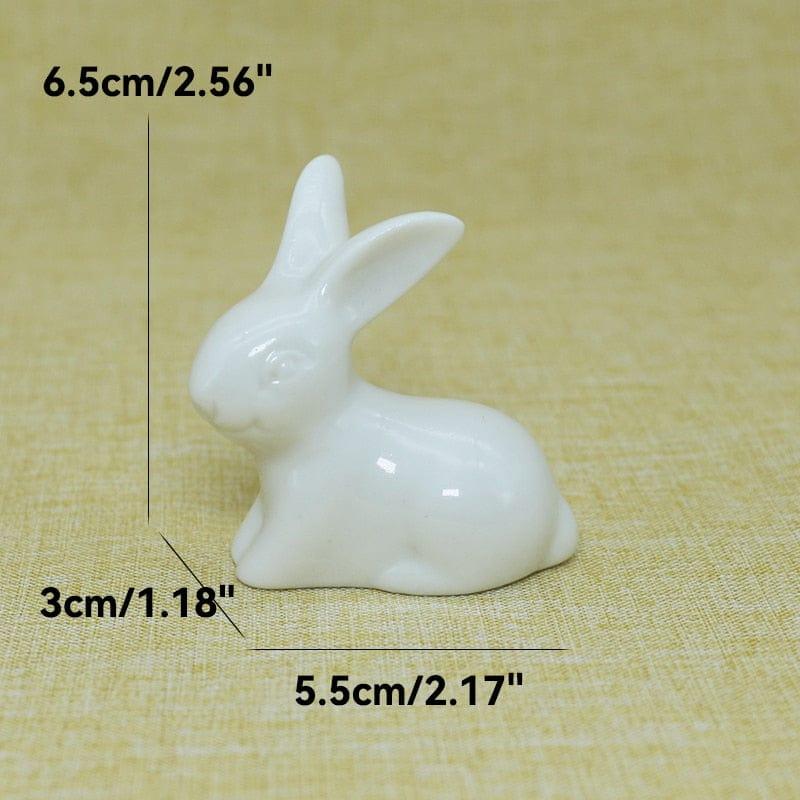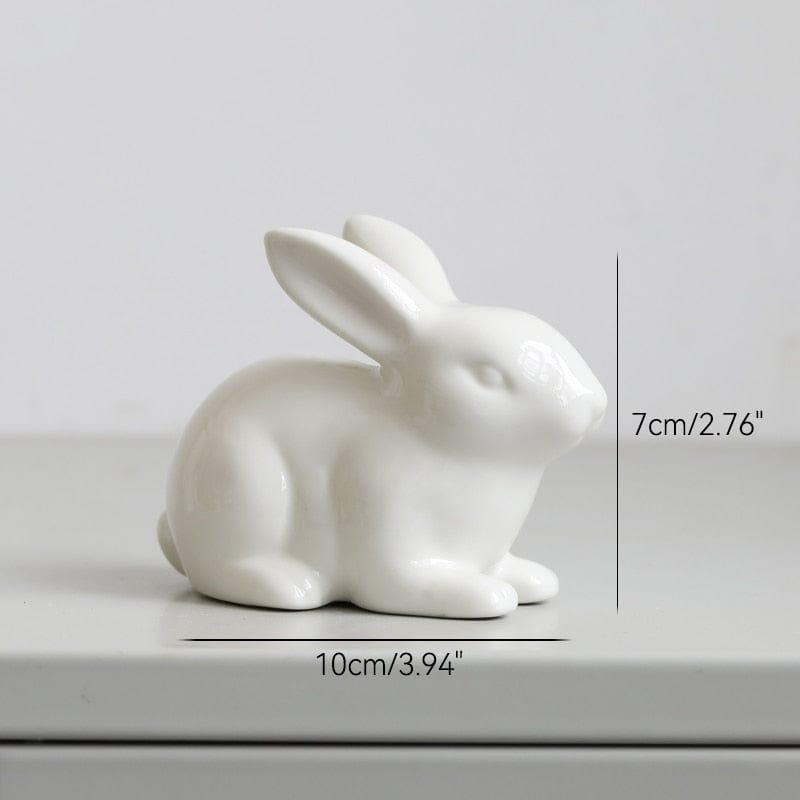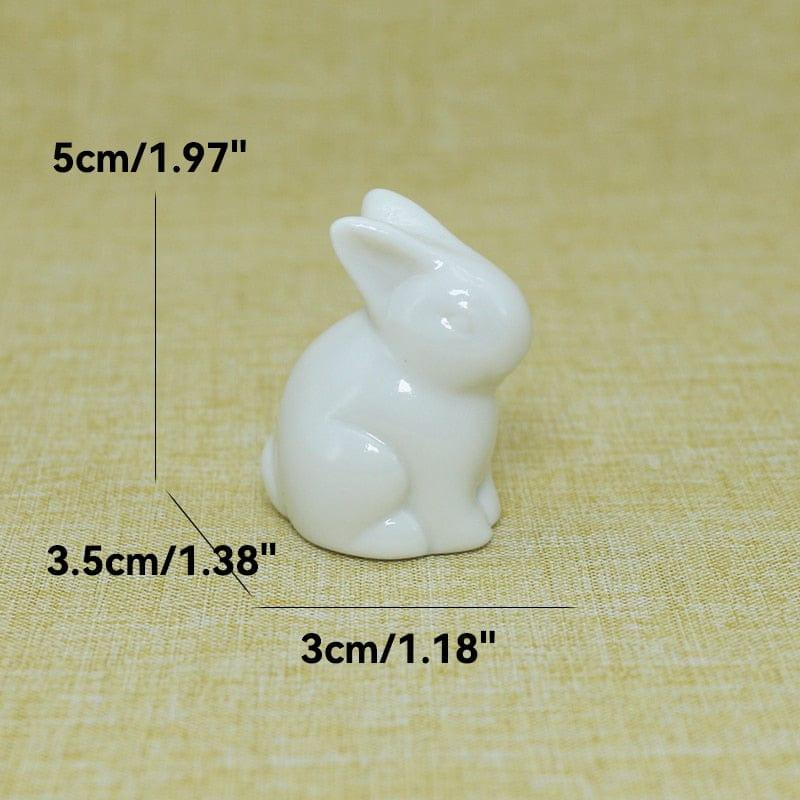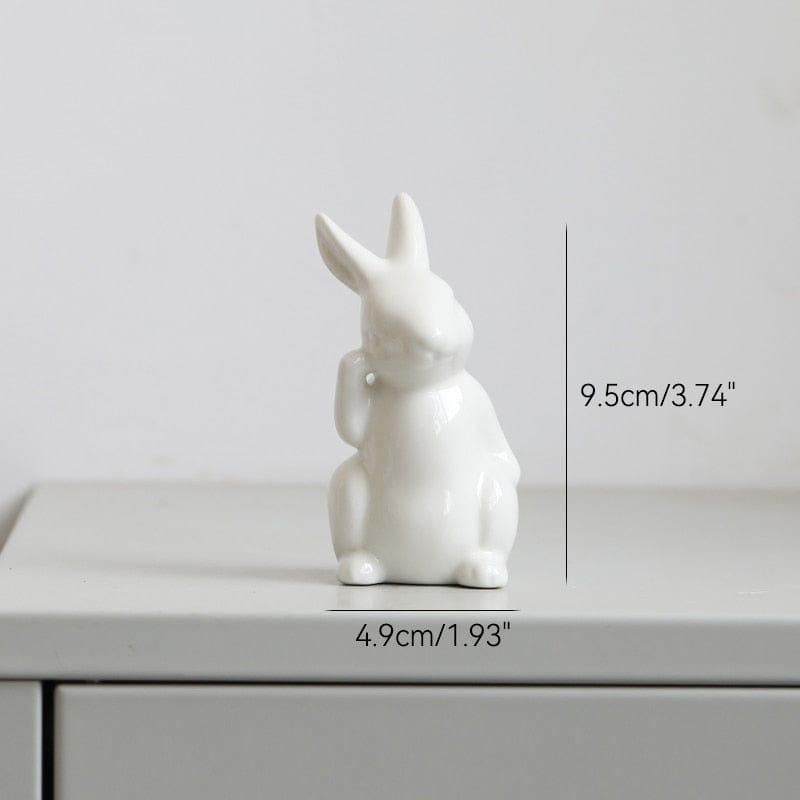 Prepare to receive compliments and smiles as this charming Kyoto Rabbit Décor becomes the talk of your household.

Each Kyoto Rabbit Décor is a work of art that has been skillfully hand-painted to bring out every exquisite feature. These bunnies are full of personality, from their expressive eyes to their small twitching noses. These charming critters will instantly add a touch of humor and warmth to any area, making them great for Easter or year-round decoration.

Features:
Crafted with utmost care and precision, these rabbit figurines are made from high-quality ceramics that guarantee durability.
Each piece is meticulously shaped and glazed to ensure long-lasting beauty, making them a worthwhile investment.
Their serene expressions and gentle demeanor bring a sense of peace and harmony to your surroundings.
Their expressive eyes and playful poses add a touch of whimsy to any space, instantly bringing a smile to your face.
Their irresistible charm and handcrafted beauty make them thoughtful and memorable presents for birthdays, holidays, or any occasion worth celebrating.
Product Specifications:

Material: Ceramic & Enamel

Size:
Style 1 - 5 cm x 3.5 cm x 3 cm

Style 2 - 6.5 cm x 5 cm x 4 cm

Style 3 - 6.5 cm x 3 cm x 5.5 cm

Style 4 - 9.5 cm x 4.8 cm

Style 5 - 9.5 cm x 4.9 cm

Style 6 - 7.3 cm x 6.5 cm

Style 7 - 7.1 cm x 7.8 cm

Style 8 - 8.5 cm x 5.6 cm

Style 9 - 10 cm x 5 cm

Style 10 - 10 cm x 5.5 cm

Style 11 - 10 cm x 7 cm

Style 12 - 8 cm x 10 cm

Style 13 - 3.5 cm x 2.5 cm x 4 cm

Style 14 - 6 cm x 4 cm x 7 cm

Style 15 - 7 cm x 5 cm x 8 cm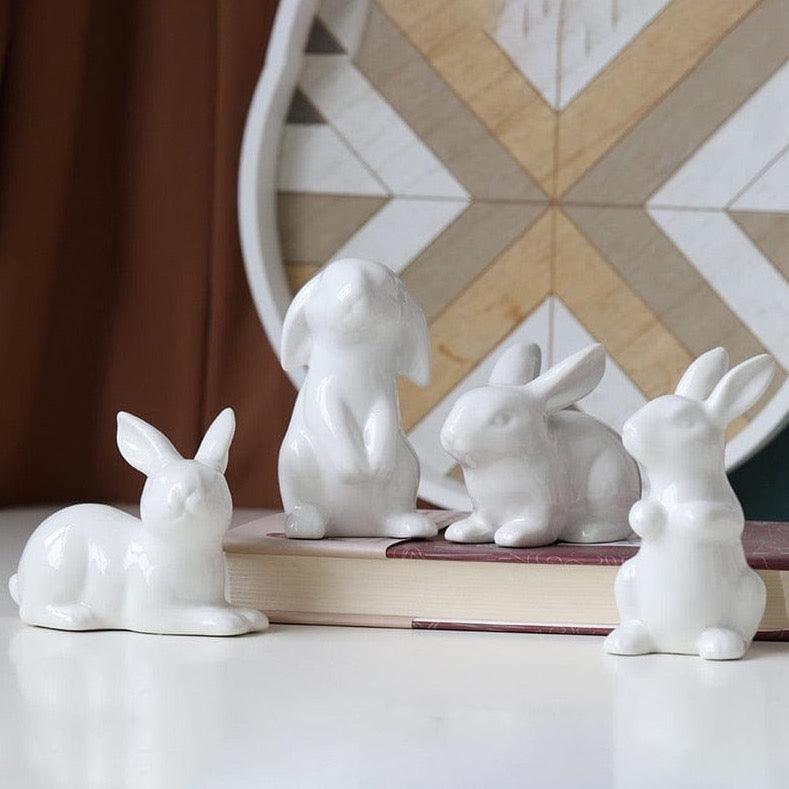 Kyoto Rabbit Decor
Sale price

$19.95 USD
Regular price

$1.90 USD
Choose options