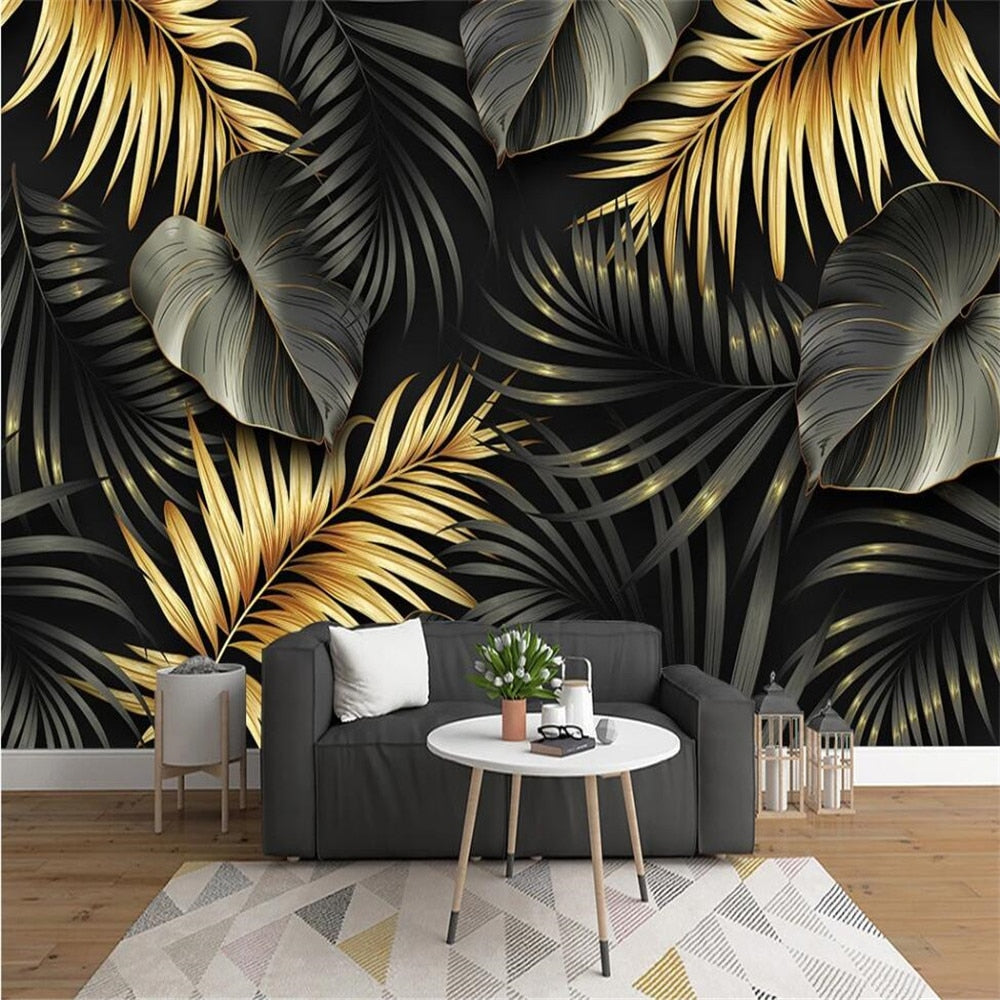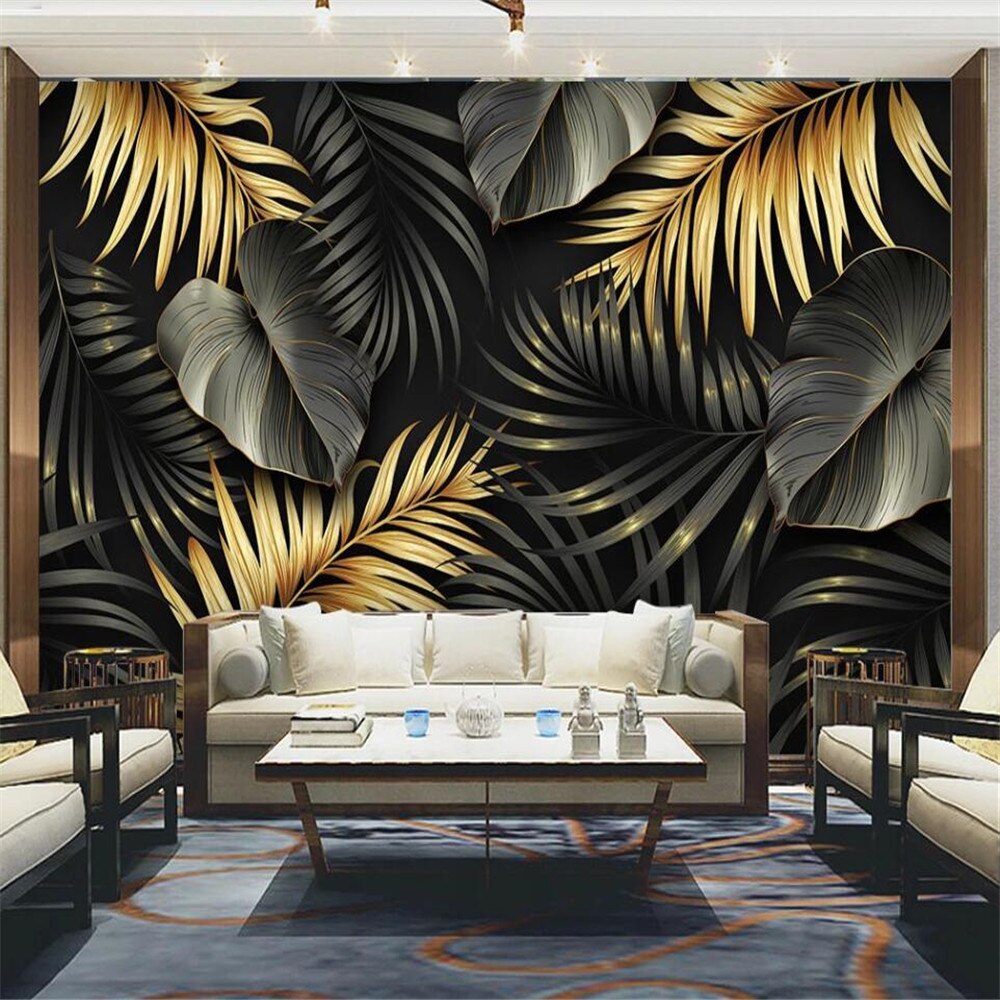 Transform your living space into a captivating oasis with our exquisite
Lush Wallpaper
– a mesmerizing fusion of Nordic charm and tropical allure.
Elevate your home decor game with a masterpiece that effortlessly merges artistry and innovation. Our meticulously crafted
Lush Wallpaper
brings the lushness of nature indoors, offering a botanical escape that transcends traditional wall coverings. Each brushstroke captures the essence of tranquility, while the 3D design adds depth and dimension, making your space come alive.
Features:
Our Lush Wallpaper features hand-painted tropical plant leaves that infuse the spirit of relaxation and natural beauty right into your home.
Every leaf and line pops out, creating an astonishingly lifelike effect that transports you to a tropical paradise without stepping outside.
The delicate tropical plant leaves and minimalist lines encapsulate the essence of Scandinavian aesthetics, infusing your space with a serene and stylish atmosphere.
The hand-painted tropical leaves create an inviting escape, offering a calming retreat where you can unwind, recharge, and lose yourself in the beauty of nature.
Product Specifications:Material:
Waterproof silk cloth (default material) / canvas / 3D relief
Size:
1 square meter = 140cm(W) x 70cm(H) (4'7" x 2'4") ft
2 square meter = 200cm(W) x 100cm(H) (6'7" x 3'3") ft
3 square meter = 220cm(W) x 140cm(H) (7'3" x 4'7") ft
4 square meter = 250cm(W) x 160cm(H) (8'2" x 5'3") ft
5 square meter = 280cm(W) x 180cm(H) (9'2" x 5'11") ft
6 square meter = 300cm(W) x 200cm(H) (9'10" x 6'7") ft
7 square meter = 330cm(W) x 210cm(H) (10'10" x 6'11") ft
8 square meter = 360cm(W) x 230cm(H) (11'10" x 7'6") ft
9 square meter = 380cm(W) x 240cm(H) (12'5" x 7'10") ft
10 square meter = 400cm(W) x 250cm(H) (13'1" x 8'2") ft
11 square meter = 420cm(W) x 260cm(H) (13'9'' x 8'6'') ft
12 square meter = 440cm(W) x 270cm(H) (14'5" x 8'10") ft
13 square meter = 460cm(W) x 280cm(H) (15'1'' x 9'2'') ft
14 square meter = 480cm(W) x 290cm(H) (15'9'' x 9'6'') ft
15 square meter= 500cm(W) x 300cm(H) (16'5'' x 9'10'') ft
16 square meter=500cm(W) x 320cm(H) (16'5" x 10'6") ft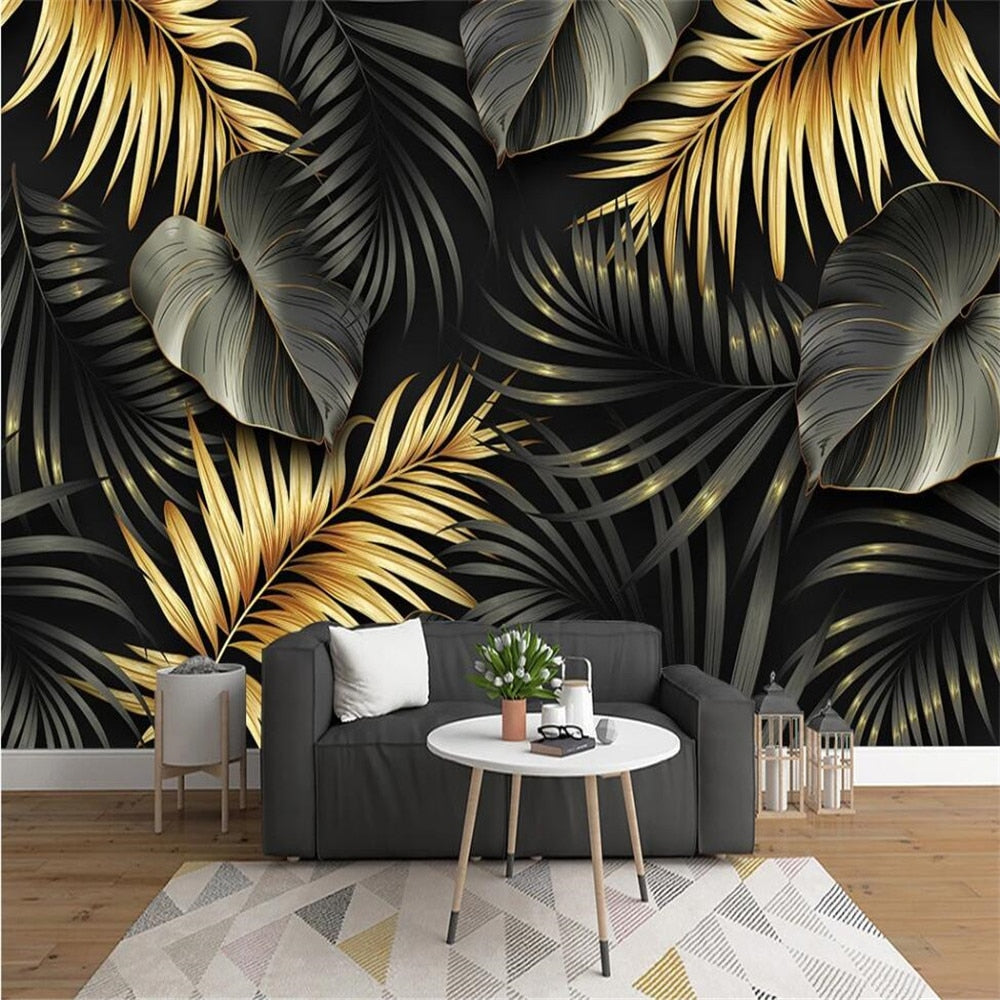 Lush Wallpaper
Sale price

$34.95 USD
Regular price

$9.90 USD
Choose options