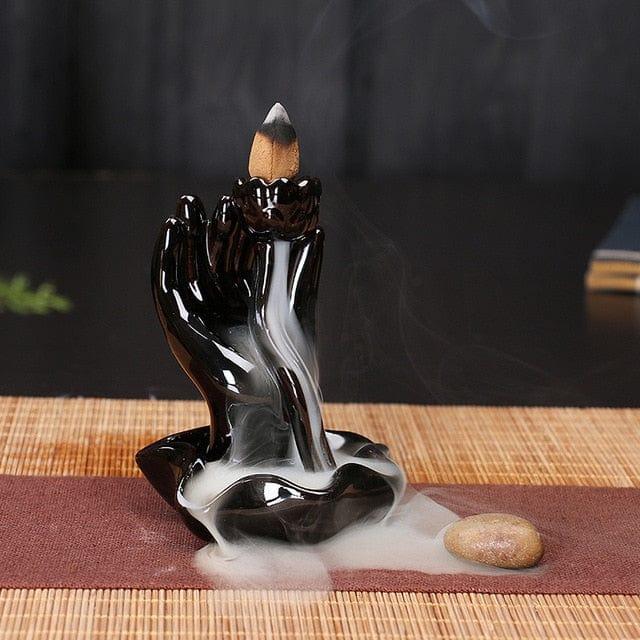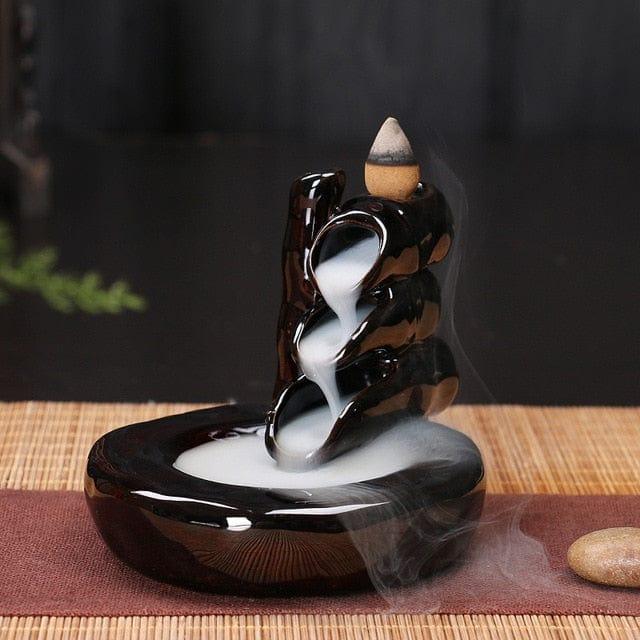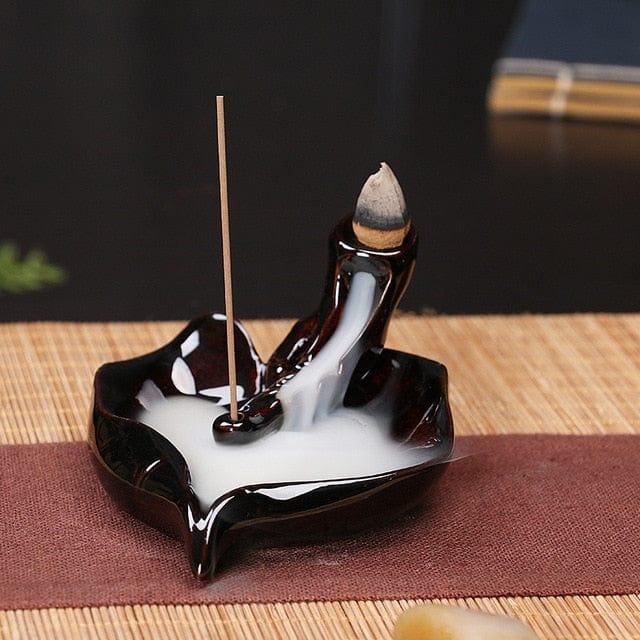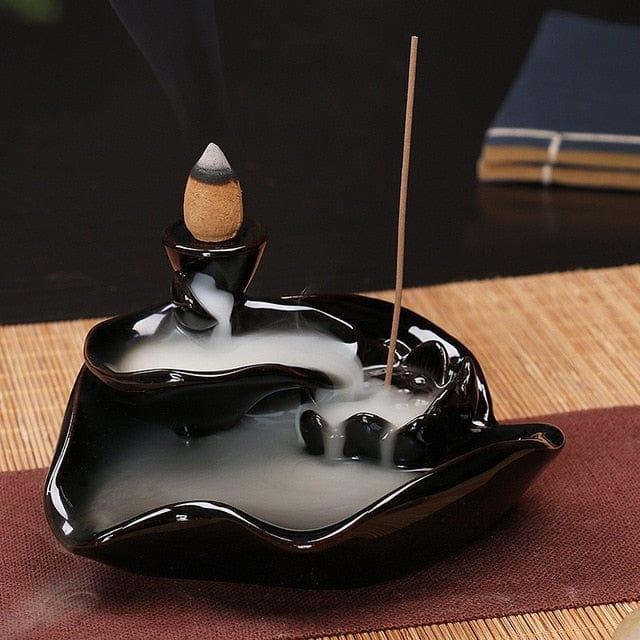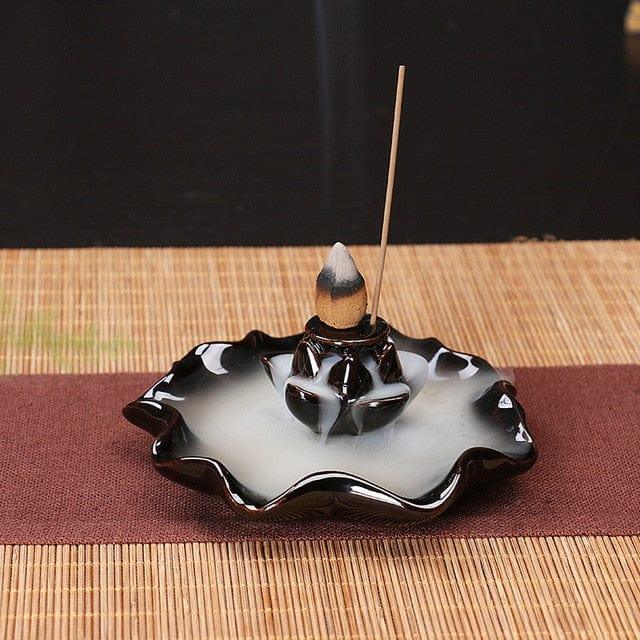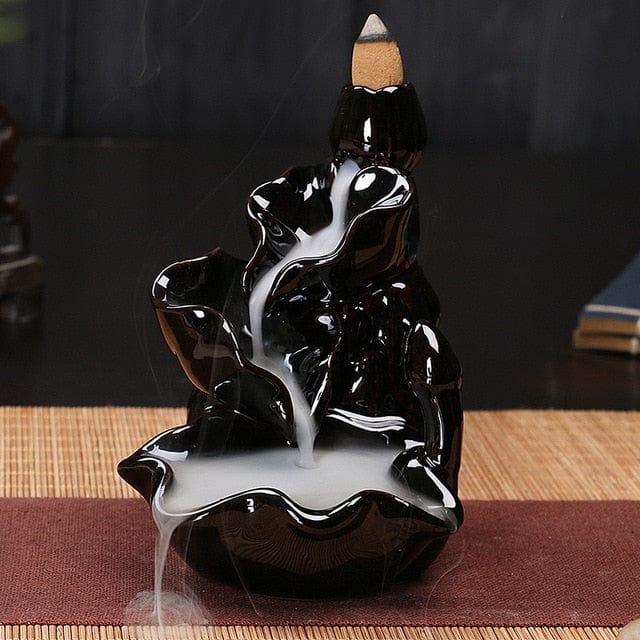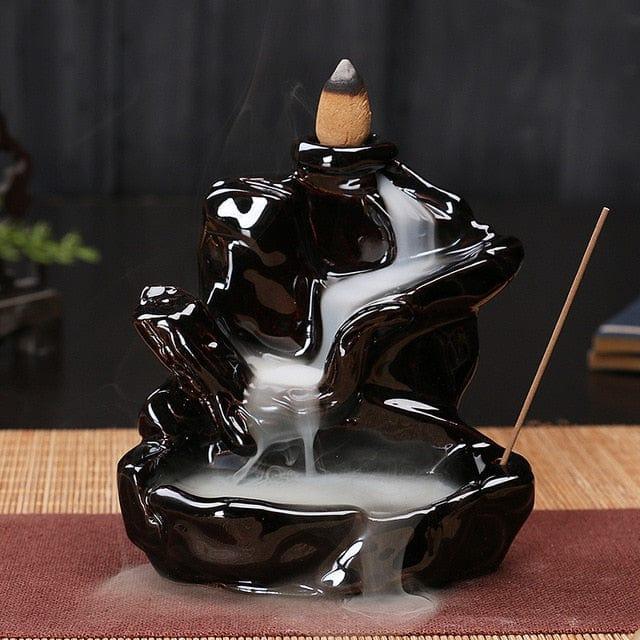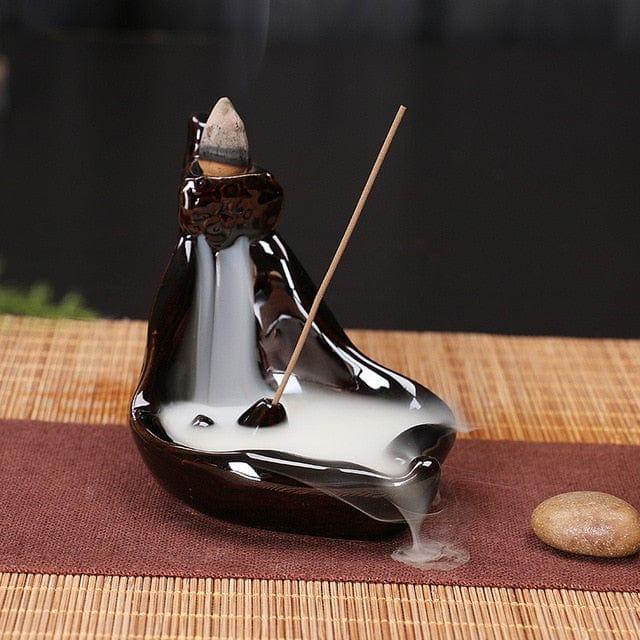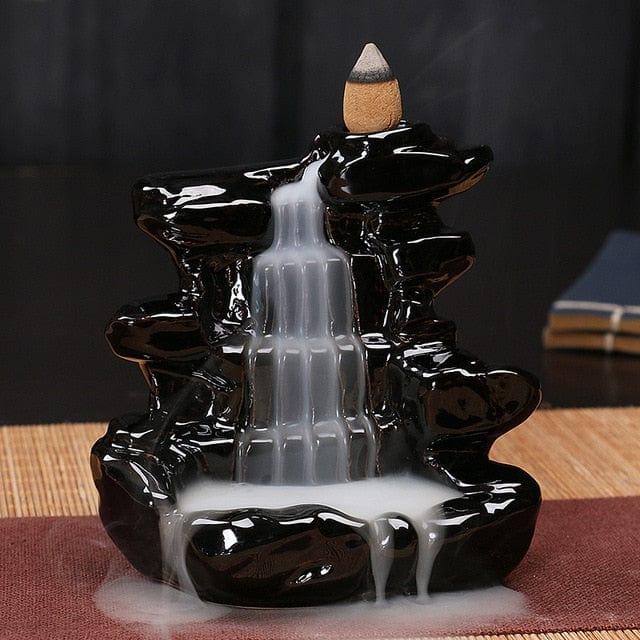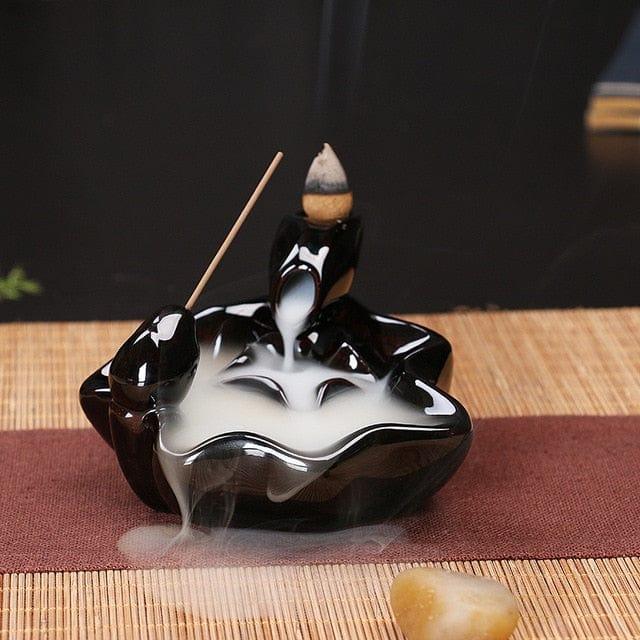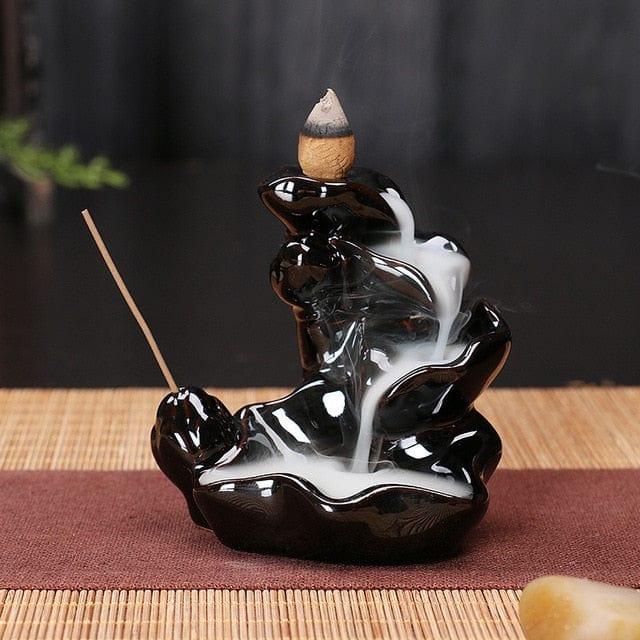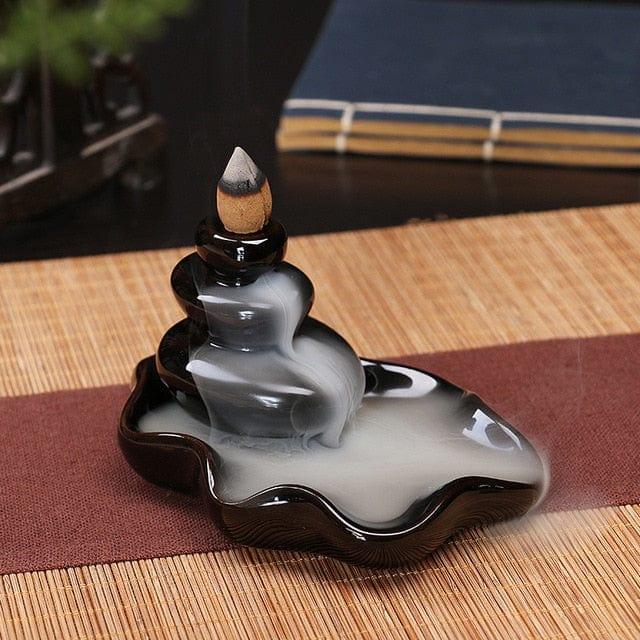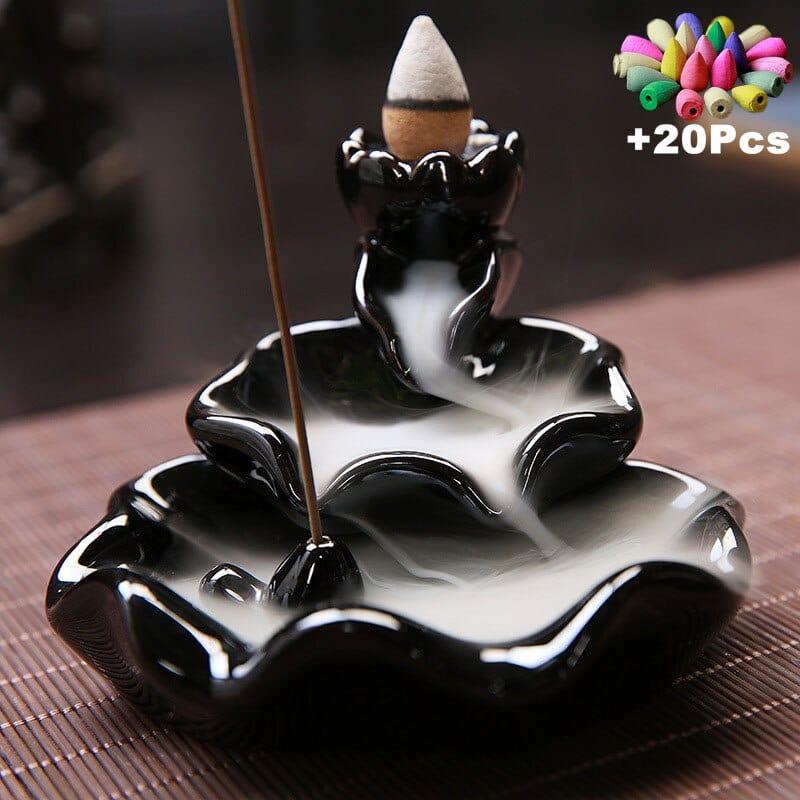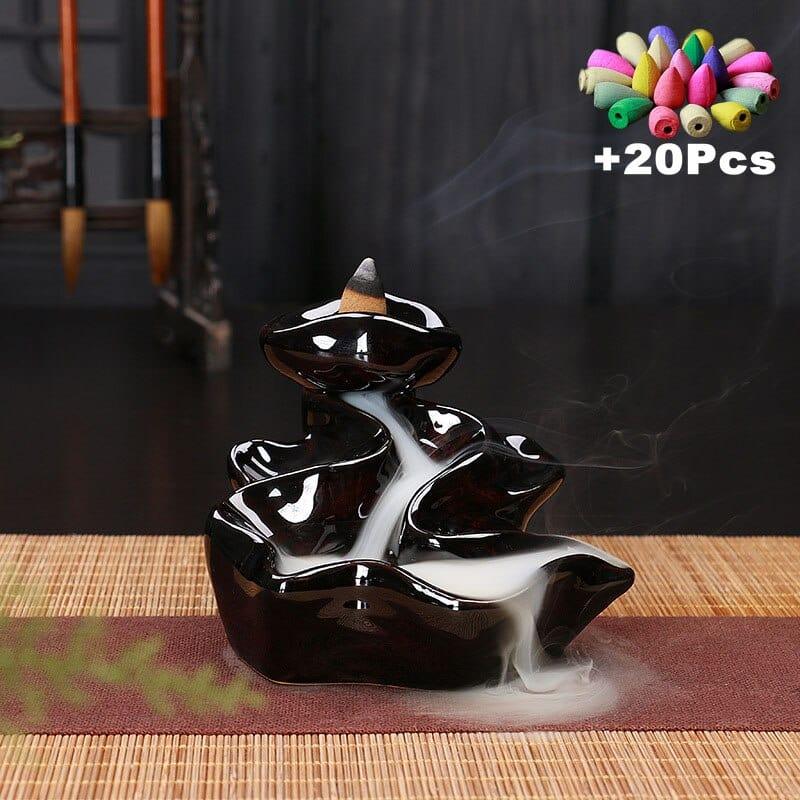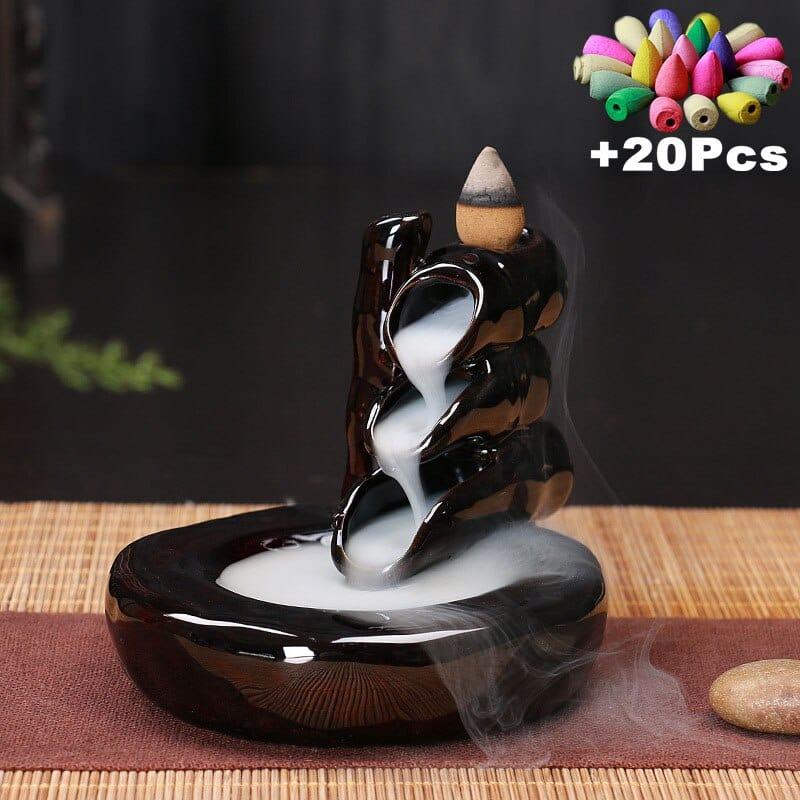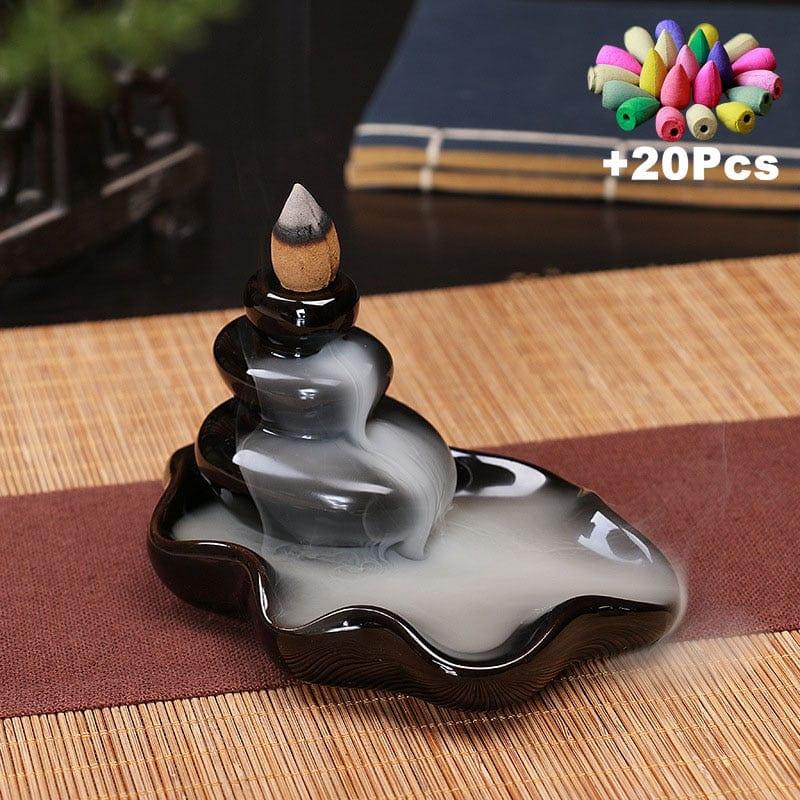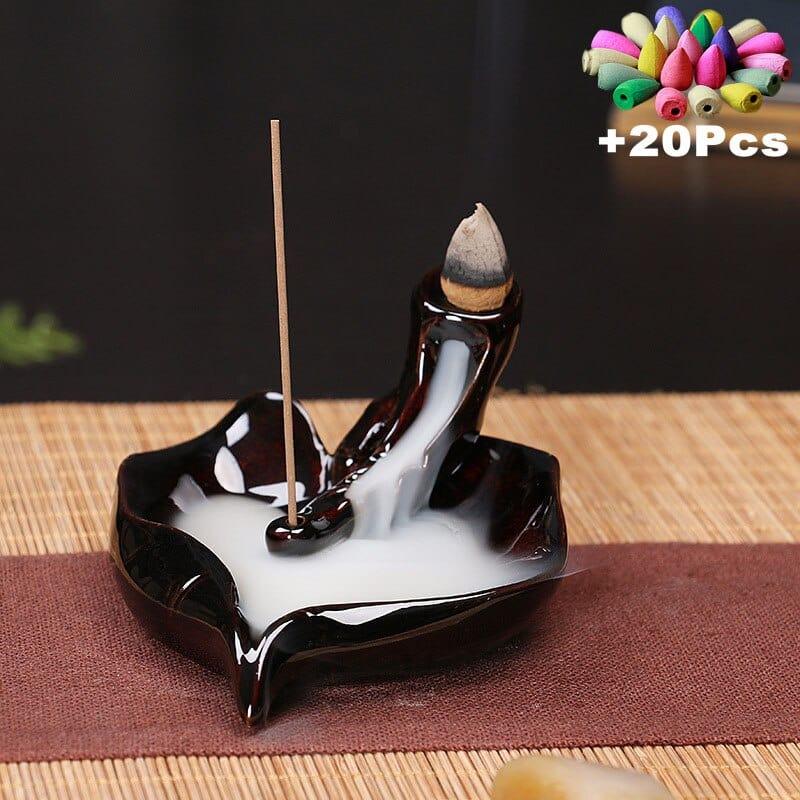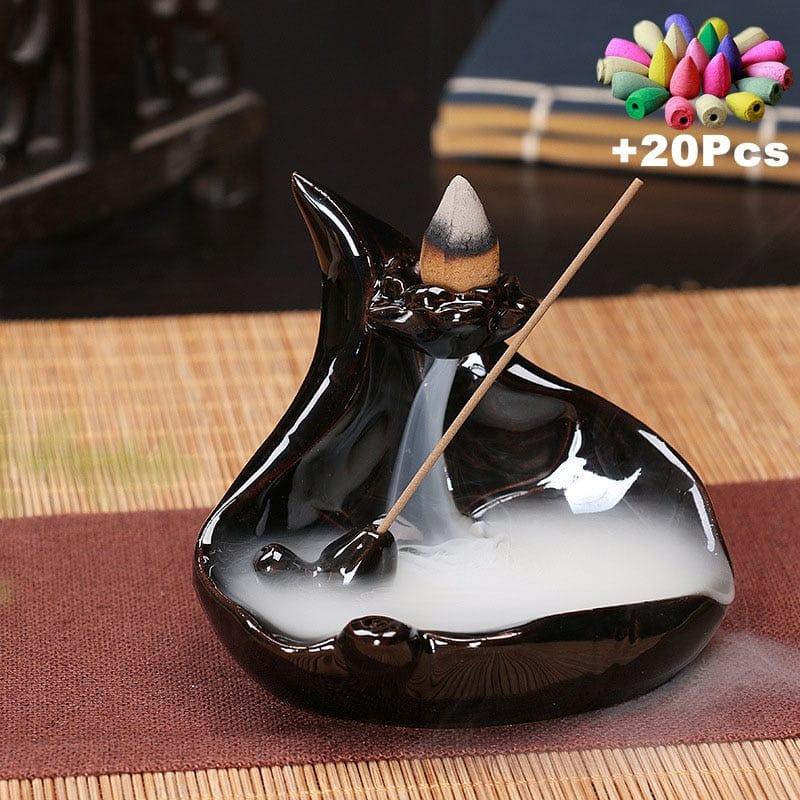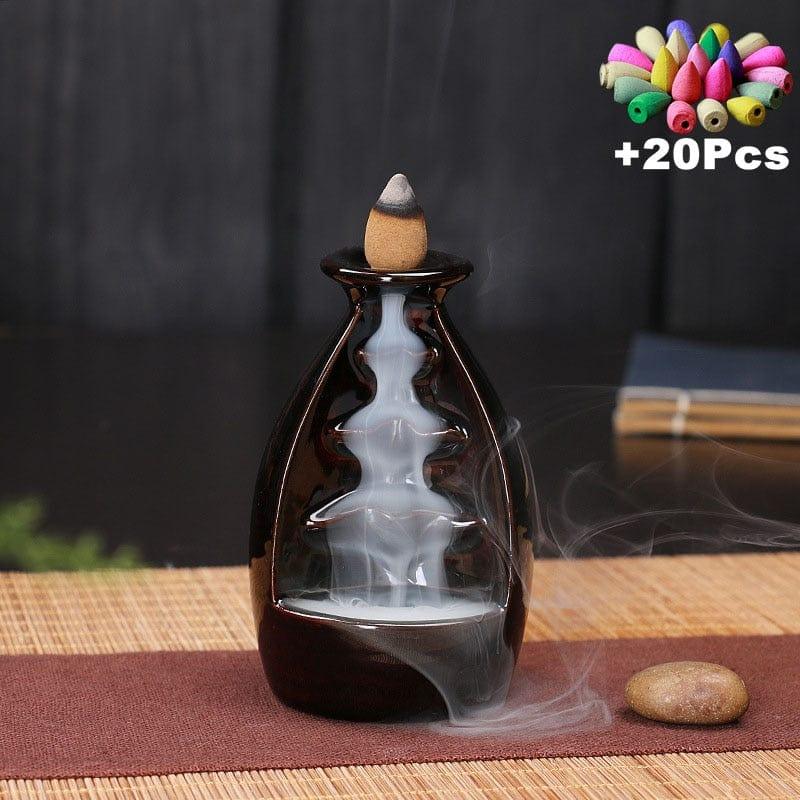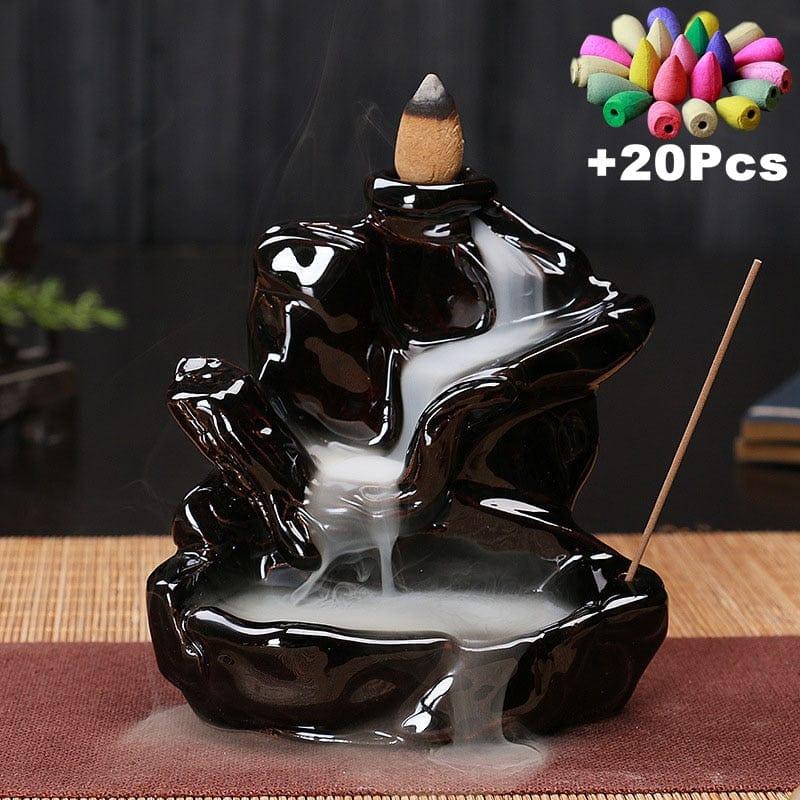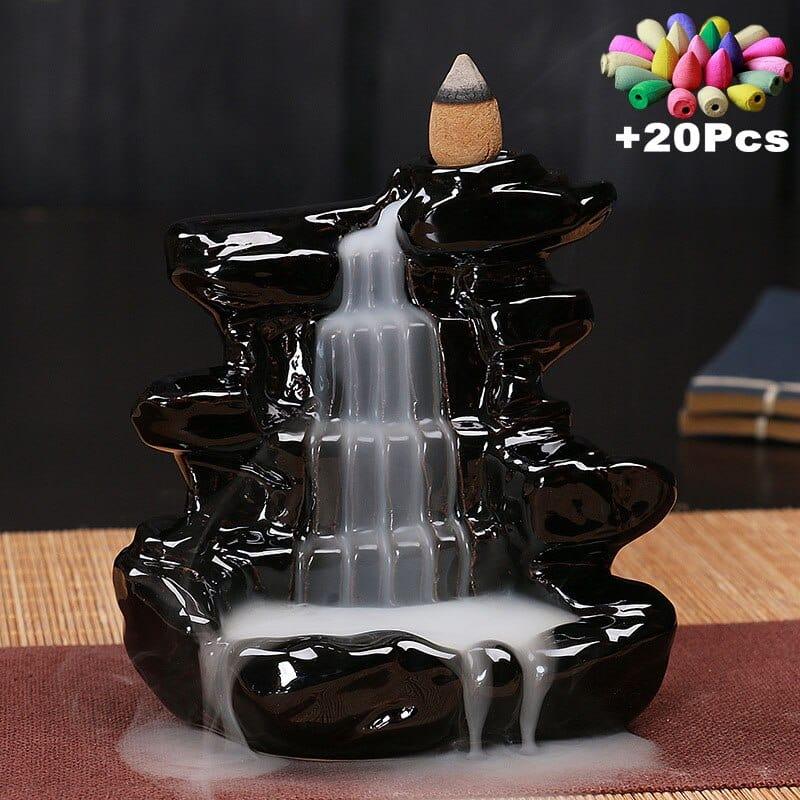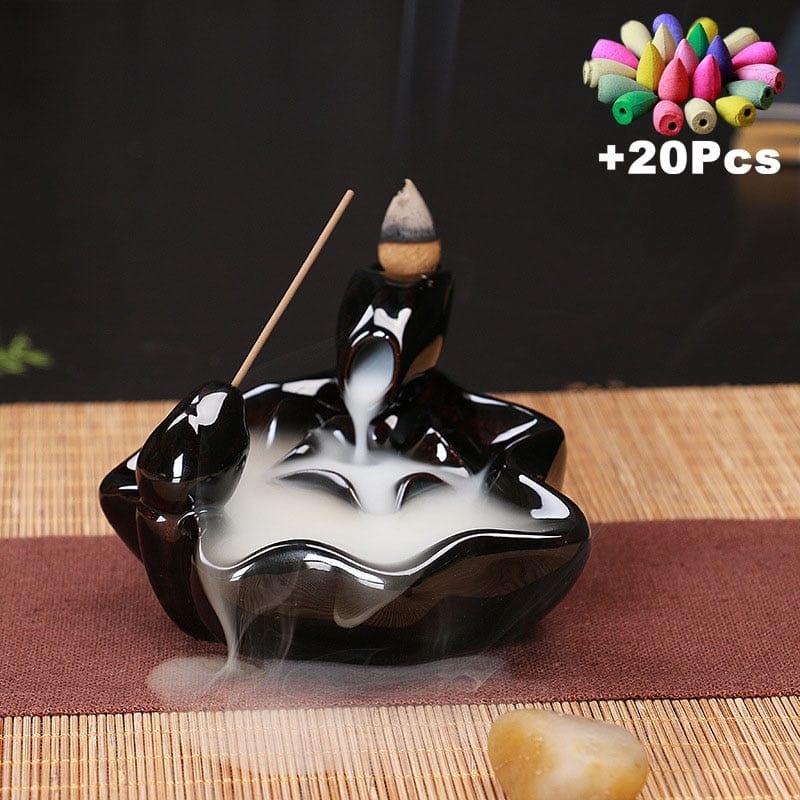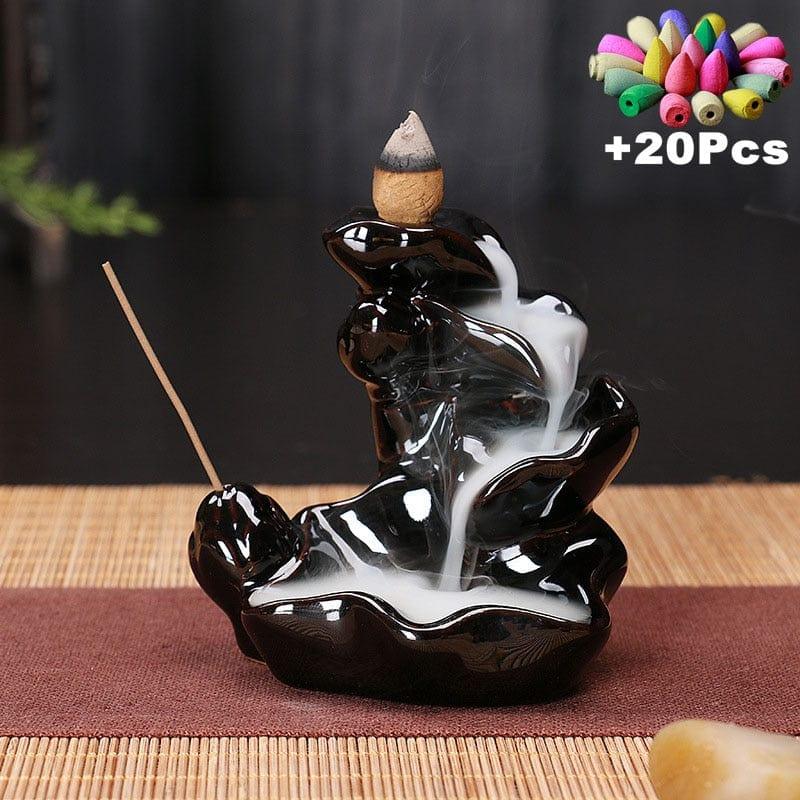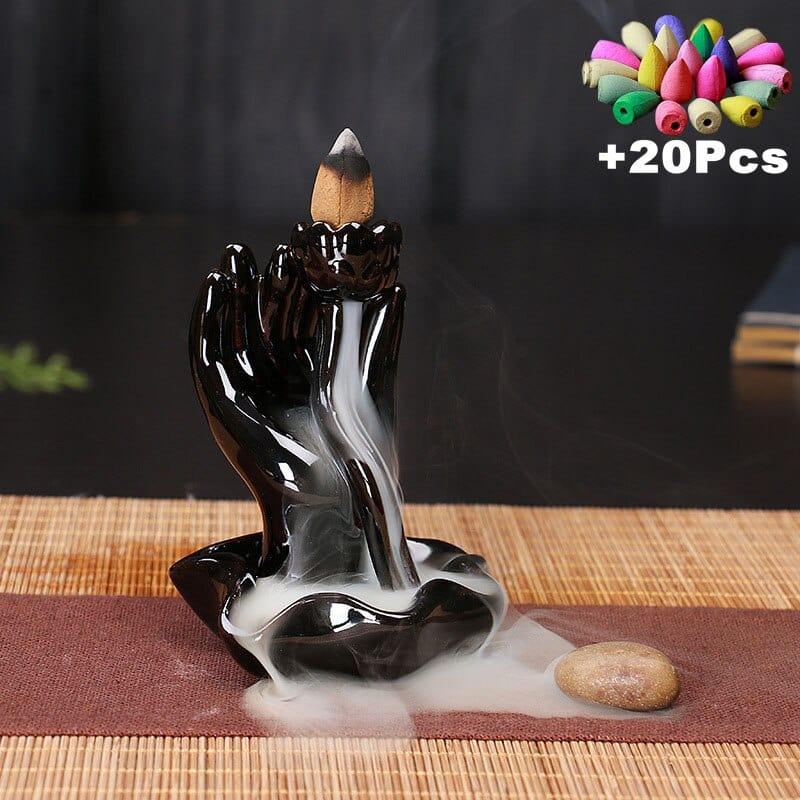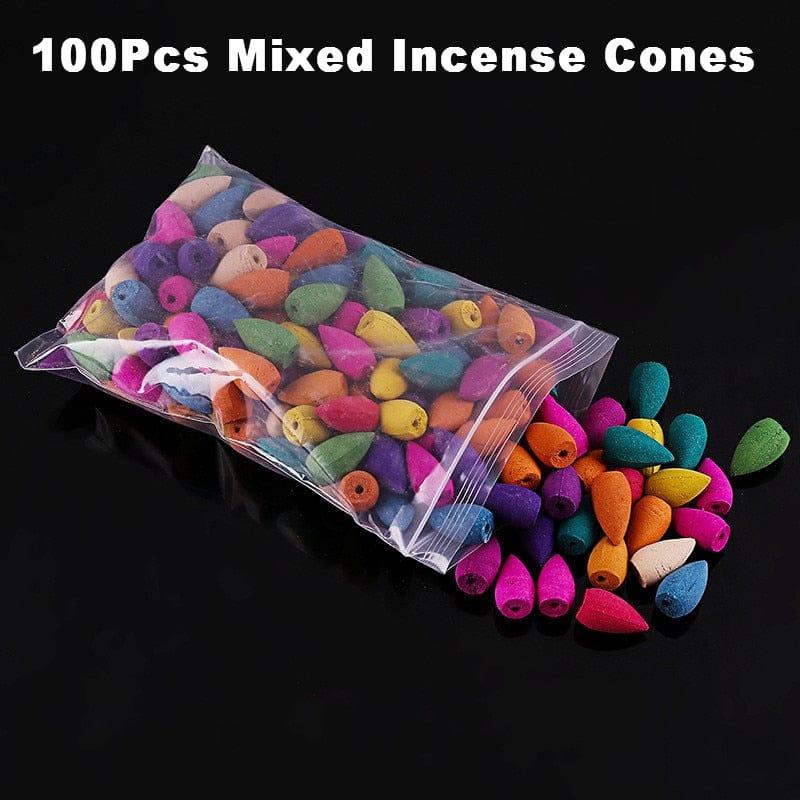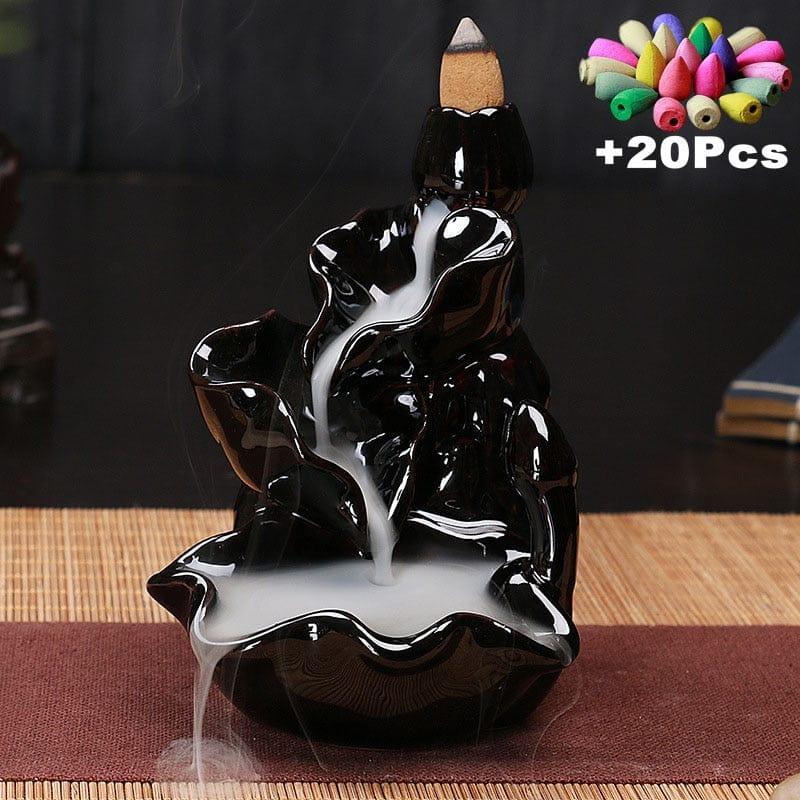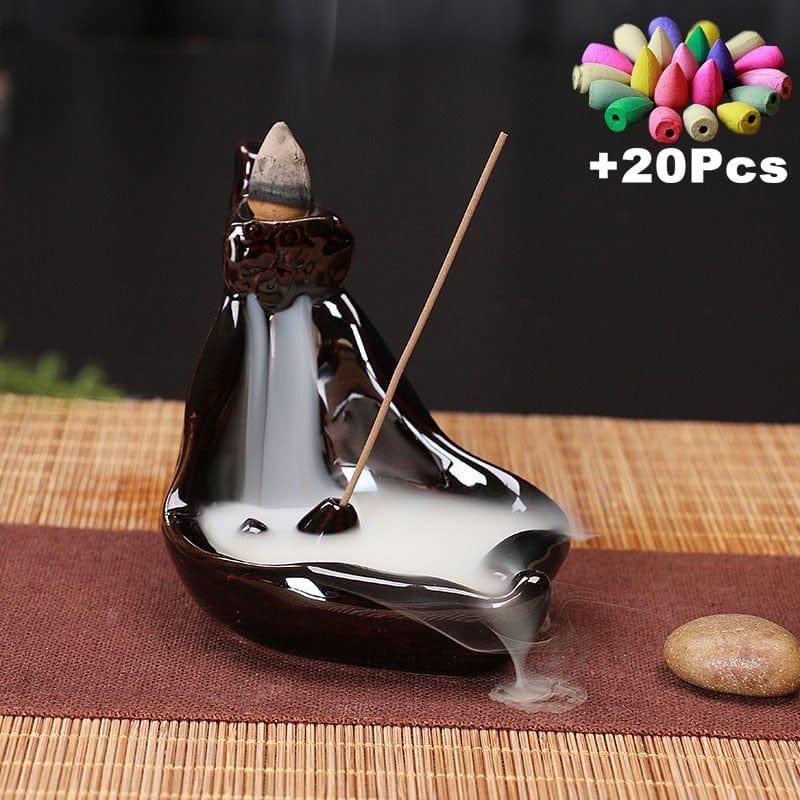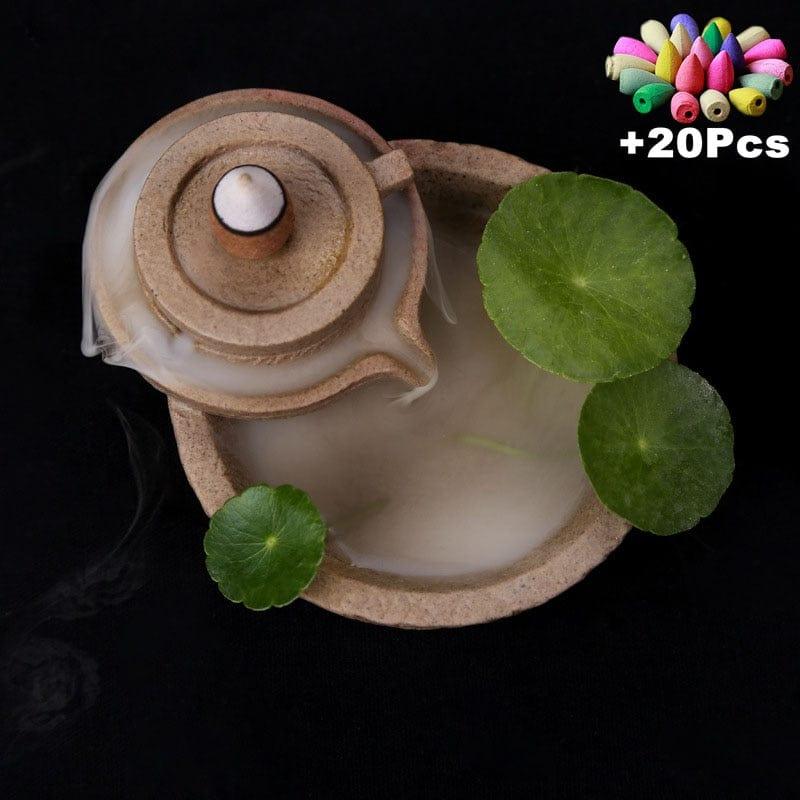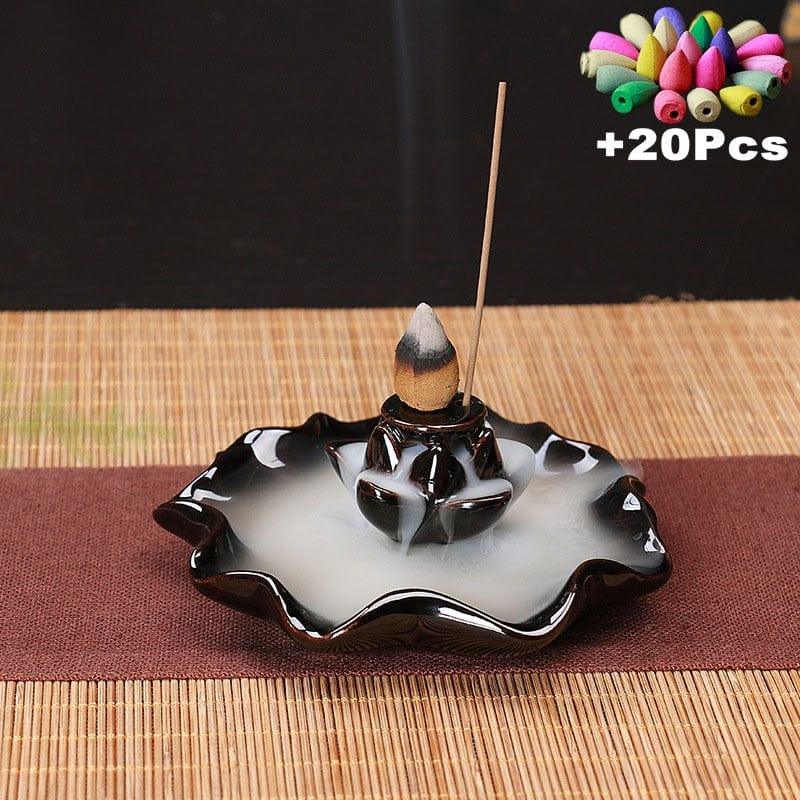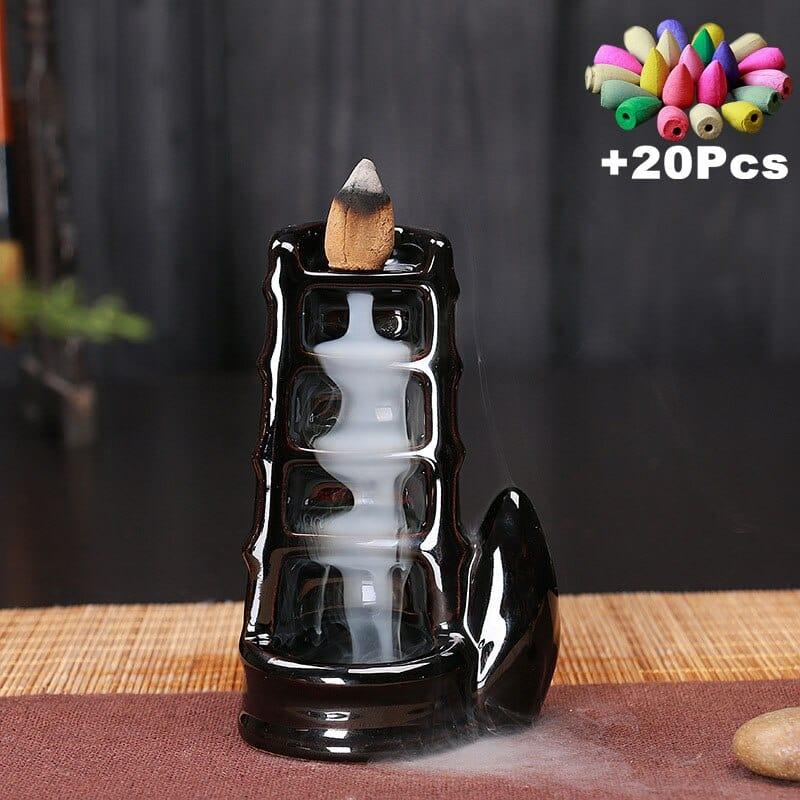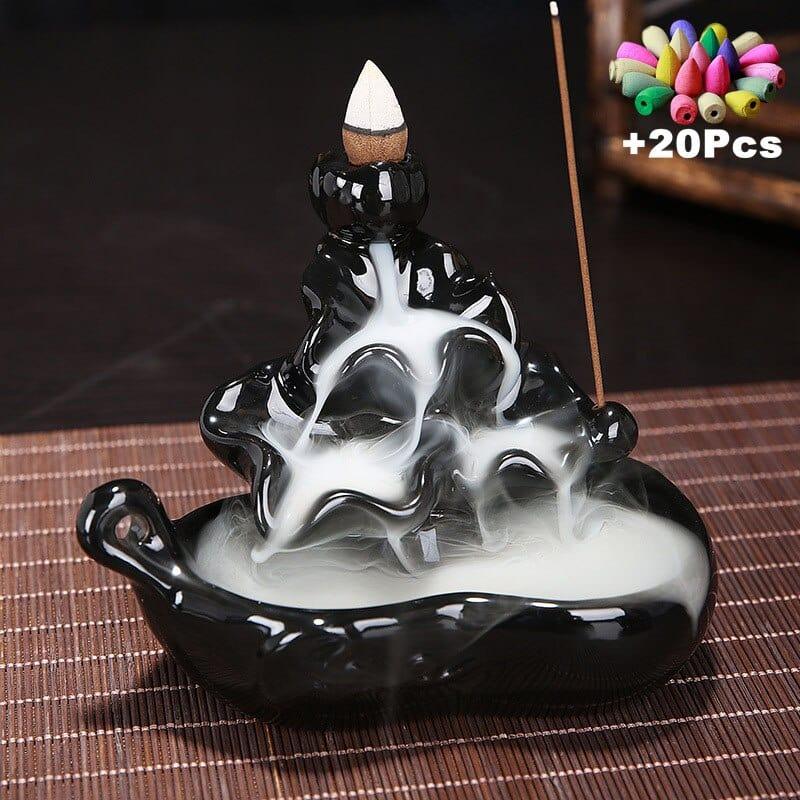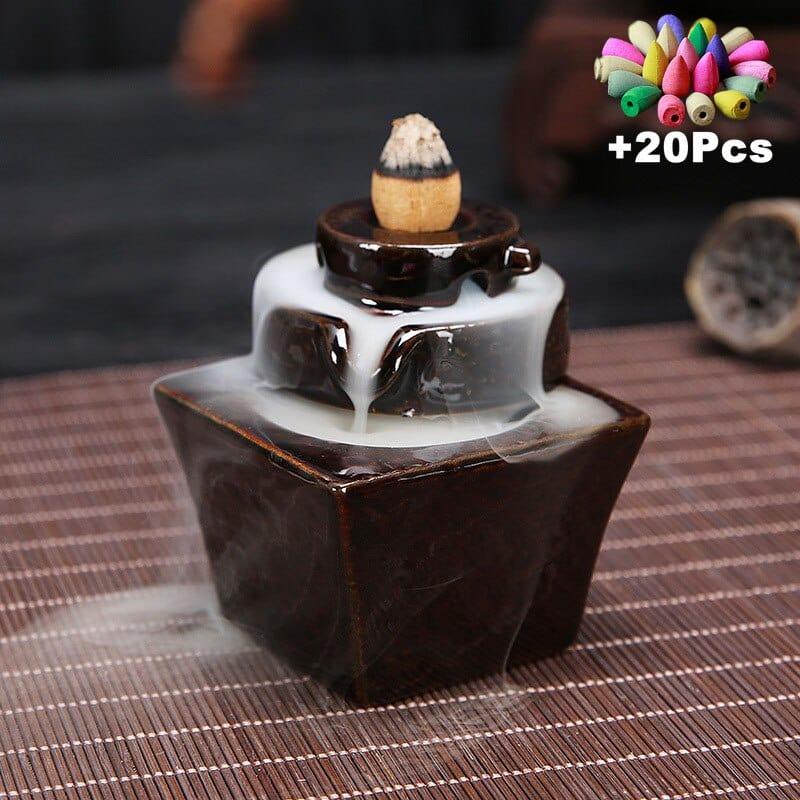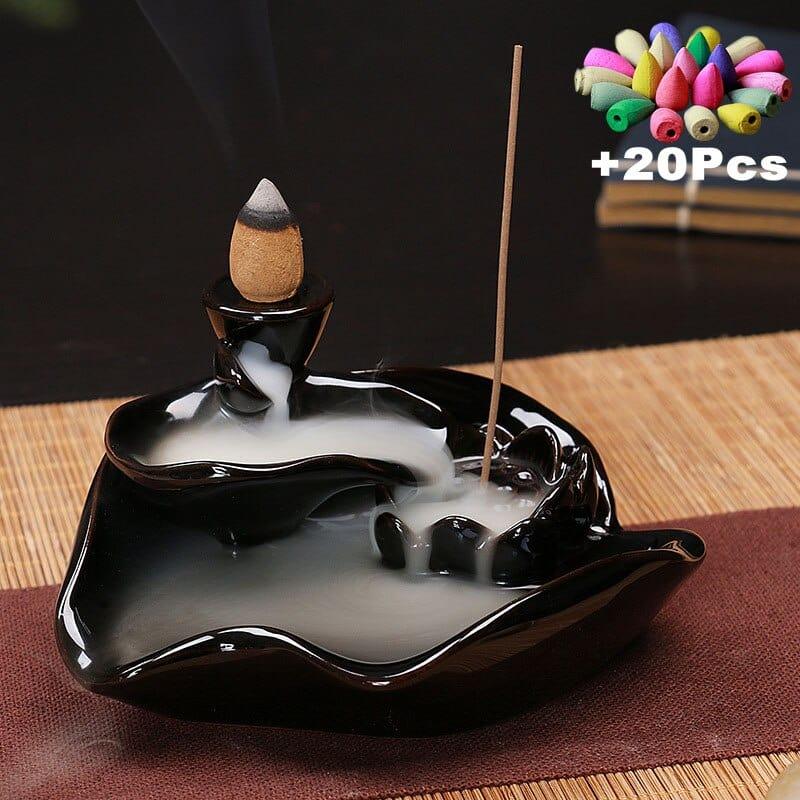 Fill your room with aroma and intrigue with a waterless waterfall with this
San Incense Burner!
This
San Incense Burner
is such a delicate ornament that can be placed wherever you like to exhibit your personality and taste, as it is made of high-grade ceramic by proficient craftsmen and passes strict quality inspection, owning its unique elegance and classic. The reverse flow of the fragrance has a lively artistic conception and is soothing to the senses. The mist flows slowly downward like water and then rises gradually, creating a wonderful landscape. When the guests' visit, it creates a pleasant atmosphere, it can also be placed as an ornament.
Features:
Perfect for wedding decoration, home decoration, bright, pretty, and very real-looking, making your home look elegant and warm.
It has a clear texture, fine workmanship, and a smooth surface that is easy to clean, which makes it not only an incense burner but also an exquisite artwork.
Can help keep the mind happy by easing fears, improving moods, and raising spirits.
Product Specifications:Material:
Ceramic
Package included:
1 x Incense Burner+20Pcs Incense Cones
Size:
Style A - 11 cm x 9 cm x 9 cm
Style B - 11.5 cm x 11 cm x 10 cm
Style C - 11.5 cm x 10 cm x 10 cm
Style D - 12 cm x 9.5 cm x 7 cm
Style E - 10 cm x 10 cm x 6 cm
Style F - 9.5 cm x 9 cm x 8 cm
Style G - 7 cm x 7 cm x 11.5 cm
Style H - 10.5 cm x 8.5 cm x 12 cm
Style I - 11 cm x 8.5 cm x 11 cm
Style J - 11 cm x 11.5 cm x 6.5 cm
Style K - 10 cm x 7 cm x 9 cm
Style L - 8.5 cm x 8 cm x 10.5 cm
Style N - 10 cm x 10 cm x 10 cm
Style O - 10 cm x 8 cm x 8 cm
Style Q - 11.5 cm x 4.5 cm
Style R - 11 cm x 6.8 cm
Style S - 13.5 cm x 9.7 cm
Style T - 7.4 cm x 6.5 cm
Style U - 12 cm x 8 cm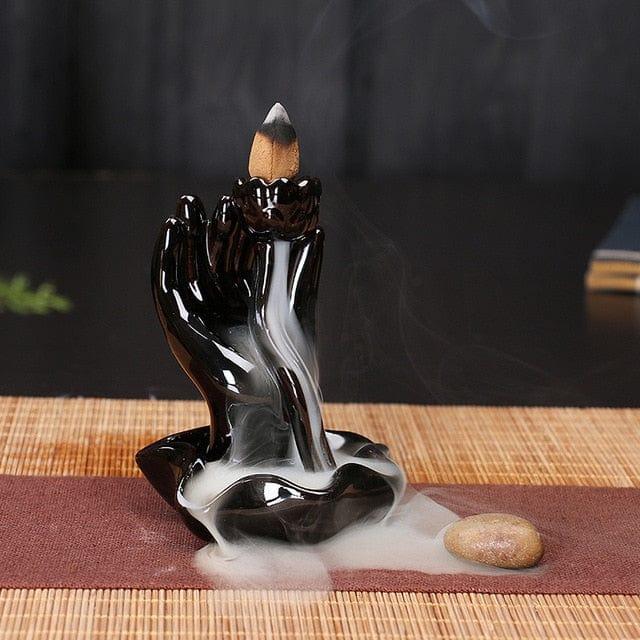 San Incense Burner
Sale price

$39.95 USD
Regular price

$8.90 USD
Choose options