Article: Top 10 Home Decor Hacks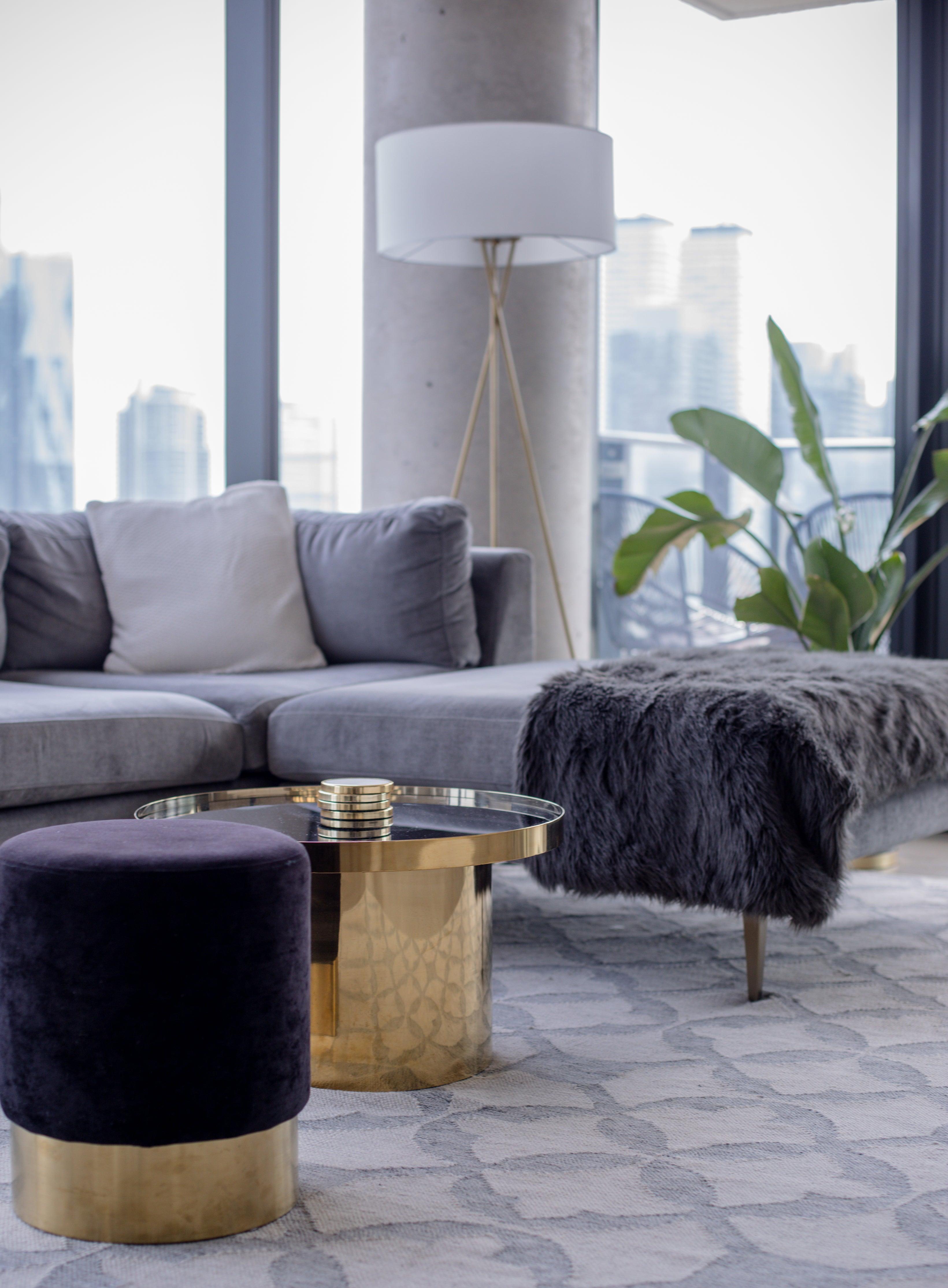 Your home is a sanctuary where you retreat from the world's chaos. Therefore, it should look and feel like a sanctuary.  
Sprucing your home into a haven reflecting your individuality takes intuition, imagination, and creativity. However, your essence should align with the overarching principles of interior design to create a sublime yet functional space. The interior design basics hold regardless of whether you favor classic retro design elements or a contemporary/minimalist look. 
So, how do you utilize the fundaments of interior design to create a beautiful, calm, and inviting space? Explore the home decor hacks below to learn more. 
1) Include a Hero Piece in Each Room
Every room in your house needs a hero piece. Also known as a statement piece/anchor, a hero piece is a decor element or piece with an instant eye-catching effect. Its role in the room is to capture visitors' attention and perhaps even spark a conversation. 
Typical hero pieces include furniture, wall decor, like this Wisdom Wall Decor, rugs, light fixtures, and appliances. Moreover, wall features like an eye-popping coat of paint, wall paneling, and other 3D-effect wall art features can also function as hero pieces in a room. Family heirlooms can also be anchor pieces. 
However, a hero piece must be something you love, spark joy, or express your essence, given that it is a room's focal point. Second, it must have the size, weight, or height that effortlessly draws attention. Third, while the hero piece sets the tone for each room, it must blend with the other decor pieces to create cohesion. 
A hero piece can be a single item/feature or a set of canvas art. Also, the piece's function is to own the spotlight in the room. Therefore, place or install it at the point where the eyes first rest when you enter a room.  
2) Utilize Space and Vary Scale and Profile
Homes vary in square footage, but the following tips apply regardless of the scale of your living space. First, avoid crowding your living space with furniture; a functional space embraces maneuverability.  
So, avoid placing chunky pieces of furniture in a small space, as this makes the space look smaller. Only put the essential pieces in a room, and if you have limited space, consider getting multifunctional furniture pieces like the Stockholm convertible sofa bed.  
On the other hand, placing small furniture pieces in a large room creates the illusion of wasted space. Furniture, like the bisou sofa, is perfect for a large living space to make it feel cozy.  
Also, the rule of thumb about placing furniture in a room, particularly couches, is to "float" them or leave some space between the furniture and the wall. "Floating" furniture makes the room appear larger while placing them directly against the wall makes it appear smaller.  
Besides furniture, space utilization, and scale also apply to decor pieces. Scale in interior design entails the size of an object, resting to the space available and other things, creating a sense of balance. Therefore, vary the scale, complimenting oversized decor pieces with smaller functional decor, like the Lucia table and the Moda side table, to create cohesion and balance. 
Also, consider arranging table-top decor pieces like the moss plant vase set, the Nola vase set, and other centerpieces in odd numbers rather than even numbers. However, you can use even numbers when working with a pair of items placed on either side of a surface, like this pair of hermane pots.  
Lastly, space utilization also entails playing about with the room's height. High ceilings make a living space feel airy, spacious, and well-lit, adding a luxe touch. However, you can create the illusion of a high ceiling in a room with low ceilings by using classy low-profile furniture, like Mademiselle's exclusive Moraine table, or using the same color on the walls and the skirting board. 
3) Consider Layering
Layering is essential in interior design, helping to create balance, depth, and ambiance in a room. It entails using colors, patterns, textures, materials, sizes, and shapes to break the monotony in a room while maintaining a semblance of harmony. 
Every element in a room, from the flooring to the wall, lighting, and window treatments, can utilize layering. Maximalist design enthusiasts often layer every element in the house. For example, they combine pops of color with wall art, lots of cushions, and different window treatments and lighting types in one room. 
However, you can go the minimalist way and layer select elements rather than the entire room. With a few throws and throw pillows, you can give your simple room a classy appearance with a few throws and throw pillows. Nonetheless, a few fundamental principles apply when layering to create depth and character, regardless of your style. 
First, choose your primary color. You can layer the main color using other color palettes that complement it or create an eye-catching contrast. Second, start with your anchor pieces and layer them with complementary pieces to build visual intrigue. Third, observe the rule of three, and arrange decor sets in odd rather than even numbers. 
4) Use Mirrors

According to one research study on growing aesthetic ability and the need for beauty, the potential design power of mirror material is very strong. Mirrors function as decor elements, create the illusion of extended spatial dimensions and can produce unique lighting effects.  
Therefore, you can use mirrors to correct structural impediments to your interior design strategy. For example, mirrors' reflective feature bounces around light and can remedy the lighting situation in a room with insufficient natural light when placed opposite windows. Moreover, you can use LED bathroom mirrors, like the Claremont oval LED mirror, when your bathroom is in a poorly lit section of the house, like a basement or attic. 
Second, placing mirrors, like the Giada mirror,  along narrow hallways creates the illusion that the space is wider.  
Lastly, mirrors are things of beauty and can be used in large or small spaces purely for aesthetic purposes. They are available in diverse sizes and unique shapes to suit consumer preferences, like the livia mirror.    
5) Play About with Lighting Options

According to one study, interior lighting is significant in human impression, mood, and behavior. The study features 150 participants (half male, half female) aged 18-25. Its objective was to assess the positive and negative responses after exposure to different images of an interior living room featuring different lighting arrangements. 
Different lighting arrangements evoked different perceptions. Wall washer lighting evoked a sense of clarity and order, and cove lighting enhanced spaciousness. While uplighting (lighting fixtures placed on the floor) made the space relaxed and pleasant. Therefore, experiment with different lighting arrangements to add depth and create unique experiences in a room. 
The lighting options utilized in interior design include central, ambient, and lower lighting. Use ambient lighting like wall sconces, table-top lamps, and floor lamps alongside accent lighting installed in various fixtures. You can install the accent lights as task, recessed  (like floor lights), and track lighting fixtures. 
6) Add Plants

Plants are living decorative pieces that add vitality to a room. Moreover, live plants freshen the air in a room, lower stress levels, enhance cognitive functions like attention and concentration, improve mood, and lower fatigue. 
Besides their therapeutic benefits, plants add pops of color to interior spaces. They are perfect for filling up empty spaces between furniture and walls. Plants and flowers add texture and depth to your space; the planters that hold plants also add texture.  
However, while plants are universal decor elements, not all plants are ideal for every home. Large potted plants are better for minimalist homes, while small plants are more versatile with diverse placement options. Also, consider putting herbal plants in your bathroom to create a spa-like experience. 
Don't worry if you can't handle caring for live plants. You can buy high-quality artificial plants that are just as inviting. 
7) Create an Impressive Entryway

Entryways set the tone for your home. Also, the first impression is the only one, so you want an entryway that instantly grips visitors' attention.  
Consider using console tables paired with bespoke mirrors like the Cosmo mirror or the Ilaria mirror set to wow your visitors. You can also install unique wall-decor pieces like the Elisee and Carerra. 
8) Add Texture

The texture is elemental in interior design because it evokes senses beyond sight. A room may look pretty, but throwing in textural elements that add character and evoke a sense of warmth convert it into a sublime dwelling place. 
Typical textural elements used in interior design include rugs and runners. Besides being affordable, rugs and runners are easy to switch, so you can have different sets to communicate different seasons. Some fantastic options for bespoke shapes rugs are the Tanzanite, Jacinth, and Lapis.  
Second, throws are also instrumental in adding texture to tie all the elements in a space together. Lastly, you can use artificial plants, like the Tulia artificial plant and the muse artificial plant, to inject texture into your room. 
9) Get Organized

Clutter interferes with a home's functionality; even a home with the most elegant decor pieces is unremarkable when cluttered. Fortunately, you can use furnishings like cabinets and storage that blend into your home's decor theme. 
Besides bulky organizing elements, small pieces like bedroom and bathroom organizers double as decor. Layered organizational sets like the Alamour organizer and the Vienna stackable organizer enhance a space's profile. 
10) Incorporate Sculptures

Sculptures add an air of sophistication to your home. They are expressive pieces of home decor that tell a story and evoke emotions. Also, sculptures are versatile because you can place them almost anywhere, including the bathroom. 
Minimalist sculpture pieces like the Marakech and Marynel decor are ideal for contemporary spaces with clean lines. Also, some pieces, like the Chiko sculpture, offer a splash of color for the more eclectic palate. 
Wrapping Up
A good hack should be ingenious and inexpensive, and with the interior design hacks presented above, you can spruce up your home without breaking the bank. So, consider using a combination of the hacks to turn your home into an oasis that visitors won't want to leave.