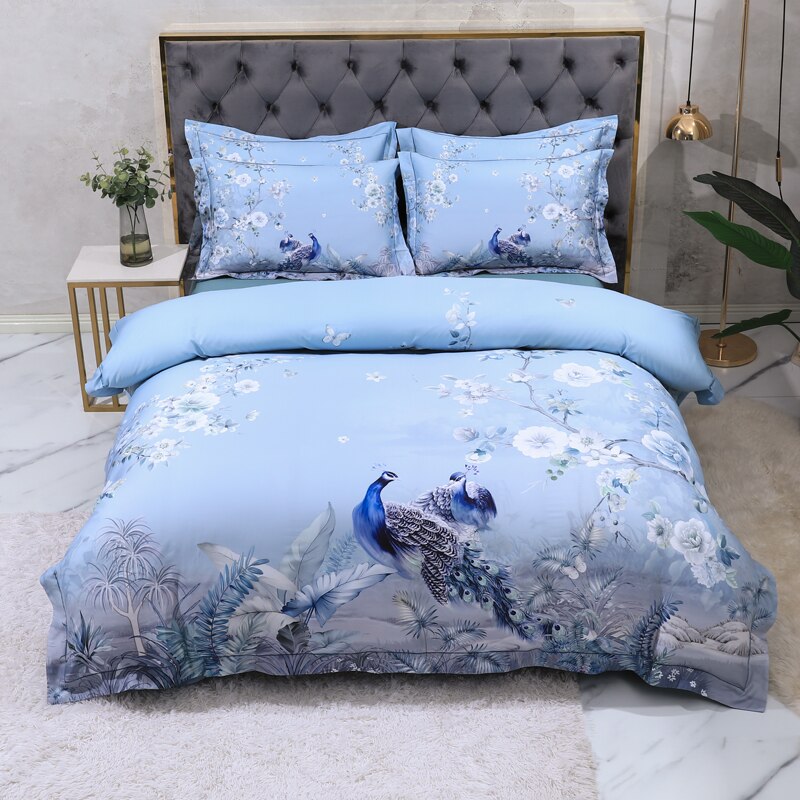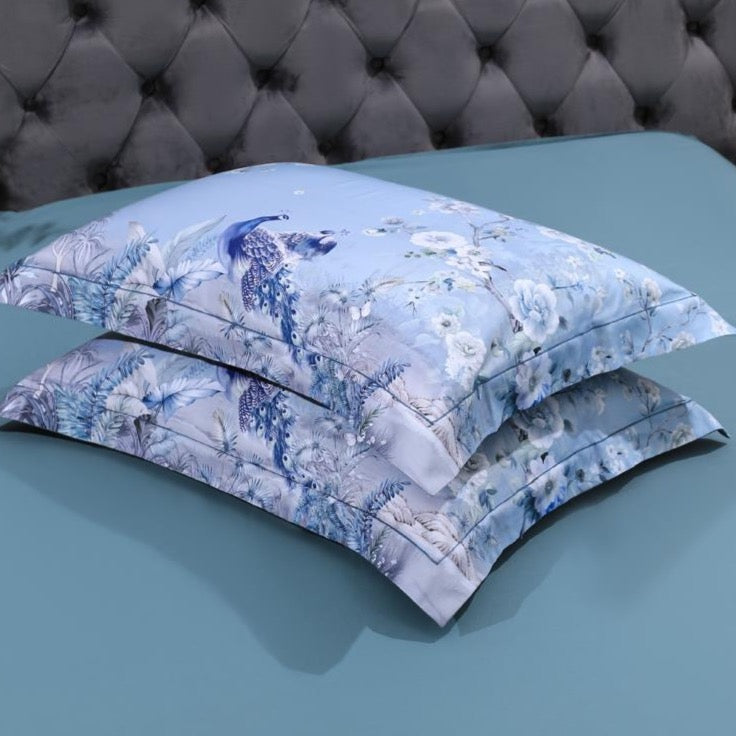 Indulge in the epitome of luxury and comfort with our
Bleu Egyptian Cotton Duvet Cover
, where opulence meets tranquility.
Our
Bleu duvet cover
boasts an exquisitely soft and smooth texture that is gentle against your skin, creating a cocoon of serenity for your nightly repose. The deep, enchanting shade of blue adds a touch of elegance to your bedroom decor, creating a haven of relaxation and style.
Features:
Our Bleu Duvet Cover is made from 100% Egyptian cotton, renowned for its unparalleled softness and durability, promising a night of pure indulgence.
Experience the caress of the finest cotton against your skin, as this duvet cover boasts an irresistibly smooth and gentle touch for a truly blissful slumber.
The deep blue hue of our duvet cover adds a touch of elegance and sophistication to your bedroom, instantly elevating your decor.
Designed for all-season comfort, our duvet cover's premium cotton fabric offers excellent breathability, keeping you cool and cozy, night after night.
Product Specifications:Material:
100% Cotton
Sizes:Queen Size :
Duvet cover: 200 x 230 cm=80 x 91 in (1pcs)
Bed sheet : 250 x 250 cm=98 x 98 in(1pcs)
Pillowcase: 48 x 74 cm = 19 X 29 in (2pcs)
RU europe Size :
Duvet cover: 200 x 220 cm=80 x 87 in (1pcs)
Bed sheet : 250 x 250 cm=98 x 98 in(1pcs)
Pillowcase: 48 x 74 cm = 19 X 29 in (2pcs)
King Size :
Duvet cover: 220 x 240 cm=87 x 94 in(1pcs)
Bed sheet : 250 x 270 cm =98 x 106 in(1pcs)
Pillowcase: 48 x 74 cm = 19 X 29 in (2pcs)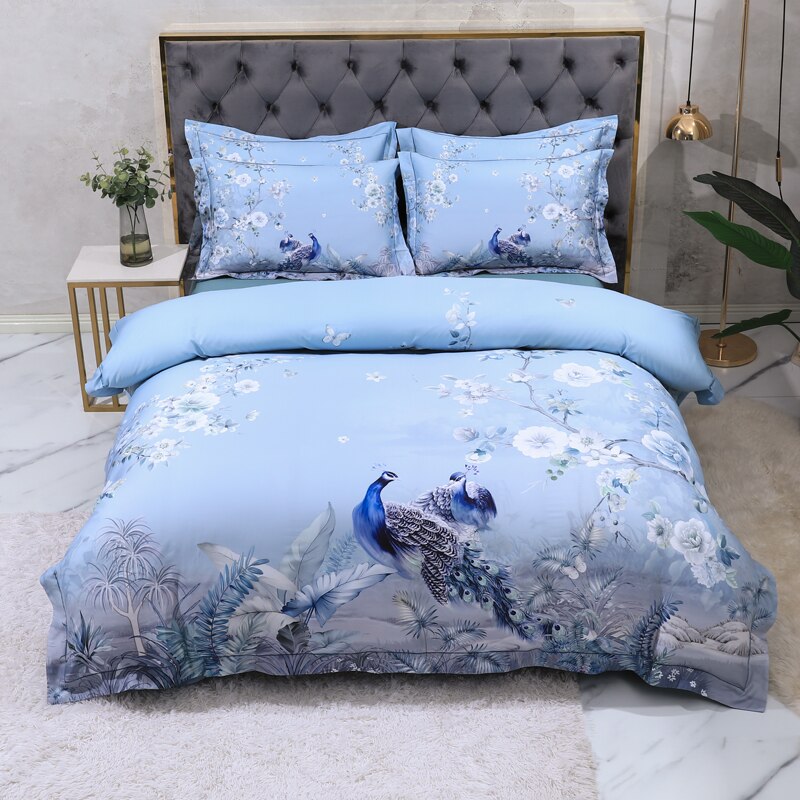 Bleu Egyptian Cotton Duvet Cover
Sale price

$279.95 USD
Regular price
Choose options