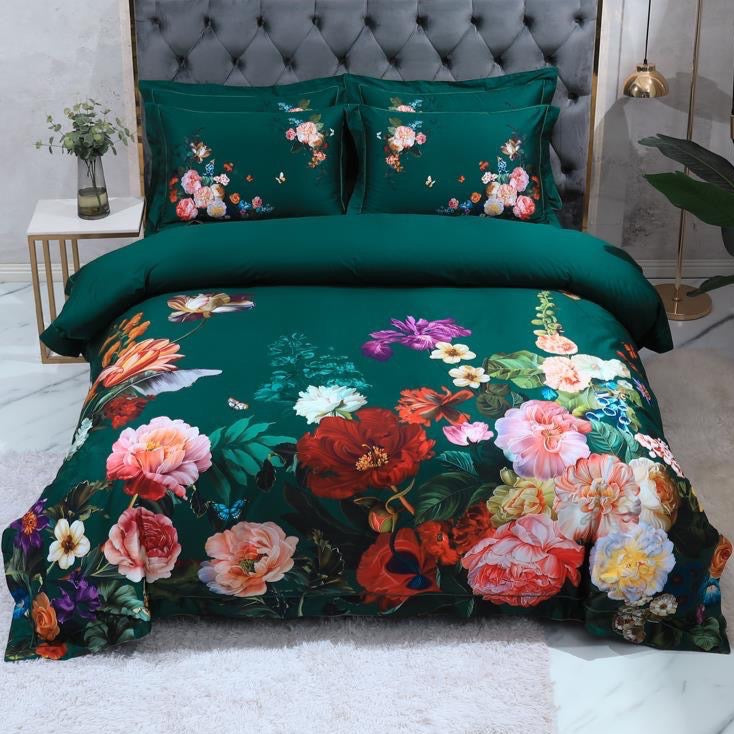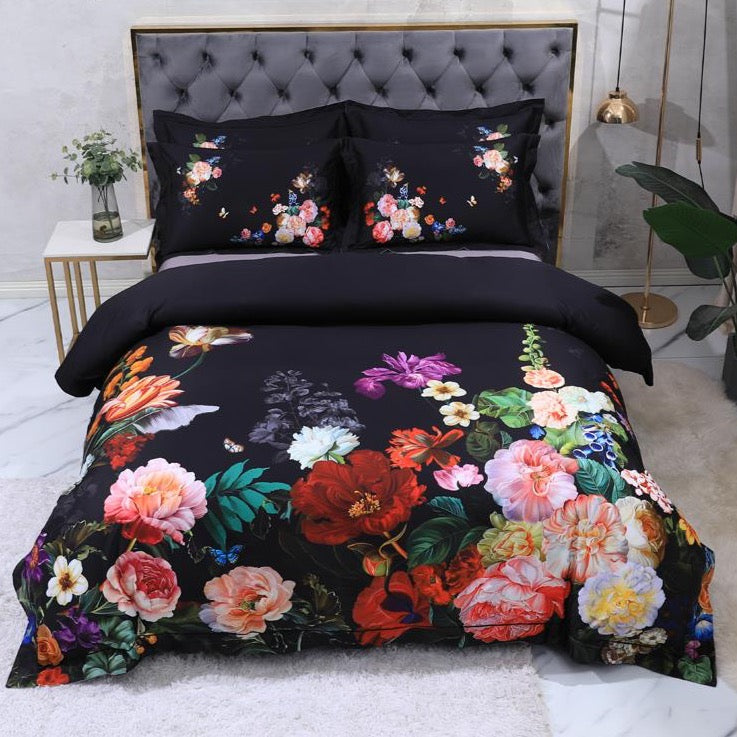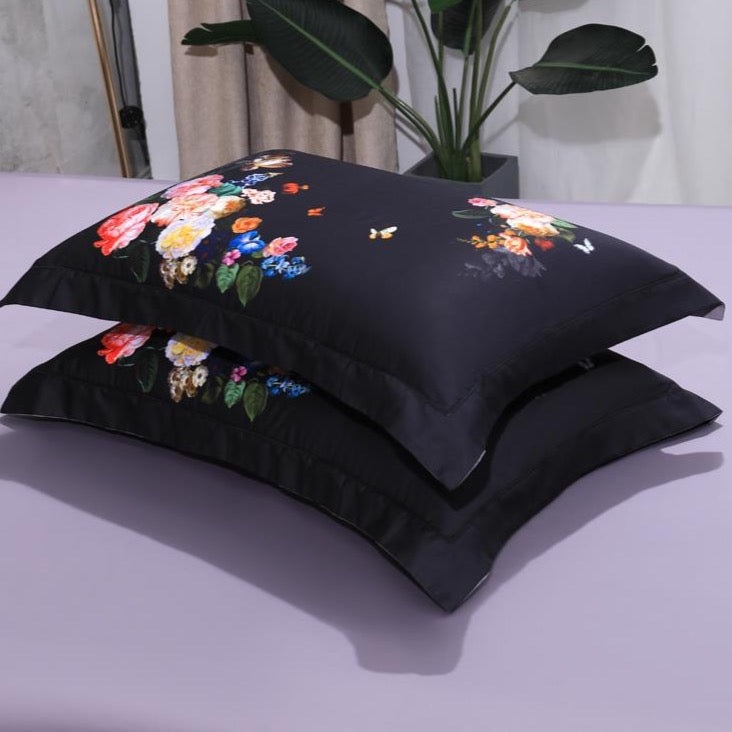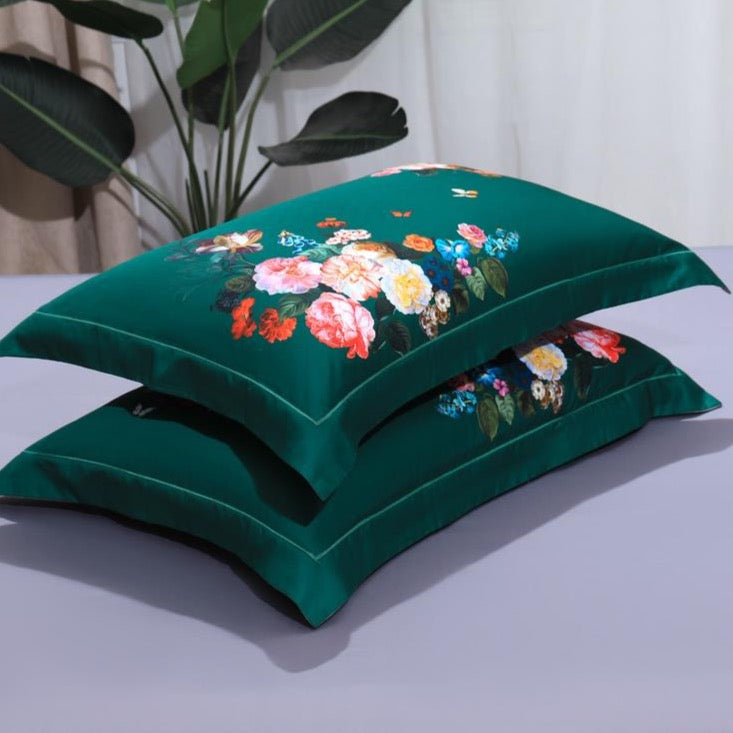 Introducing the epitome of luxury and comfort for your bedroom - our
Botanic Egyptian Cotton Duvet Cover.
Our
Botanic Egyptian Cotton Duvet Cover
boasts a sumptuously high thread count, creating a lush, breathable fabric that will cradle you in ultimate comfort. As you slip beneath the covers, you'll immediately sense the smooth, cool touch against your skin, promising blissful sleep every night.
Features:
Our duvet cover boasts a sumptuous thread count that creates a lavish, breathable fabric, promising a night of pure comfort and bliss.
Enjoy a cool and refreshing night's sleep as the Egyptian cotton naturally regulates temperature, keeping you cozy in any season.
It ensures a clean and healthy sleeping environment, giving you peace of mind and a well-rested night.
Whether it's a chilly winter's night or a scorching summer evening, this duvet cover's breathable fabric ensures you're comfortable year-round.
Product Specifications:Material:
100% Cotton
Sizes:Queen Size :
Duvet cover: 200 x 230 cm=80 x 91 in (1pcs)
Bed sheet : 250 x 250 cm=98 x 98 in(1pcs)
Pillowcase: 48 x 74 cm = 19 X 29 in (2pcs)
RU europe Size :
Duvet cover: 200 x 220 cm=80 x 87 in (1pcs)
Bed sheet : 250 x 250 cm=98 x 98 in(1pcs)
Pillowcase: 48 x 74 cm = 19 X 29 in (2pcs)
King Size :
Duvet cover: 220 x 240 cm=87 x 94 in(1pcs)
Bed sheet : 250 x 270 cm =98 x 106 in(1pcs)
Pillowcase: 48 x 74 cm = 19 X 29 in (2pcs)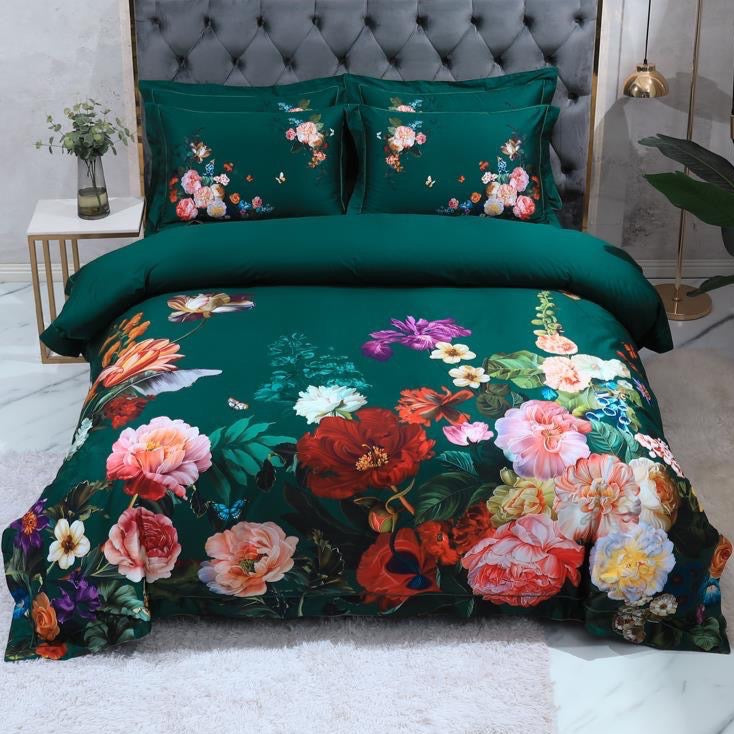 Botanic Egyptian Cotton Duvet Cover
Sale price

$139.95 USD
Regular price
Choose options