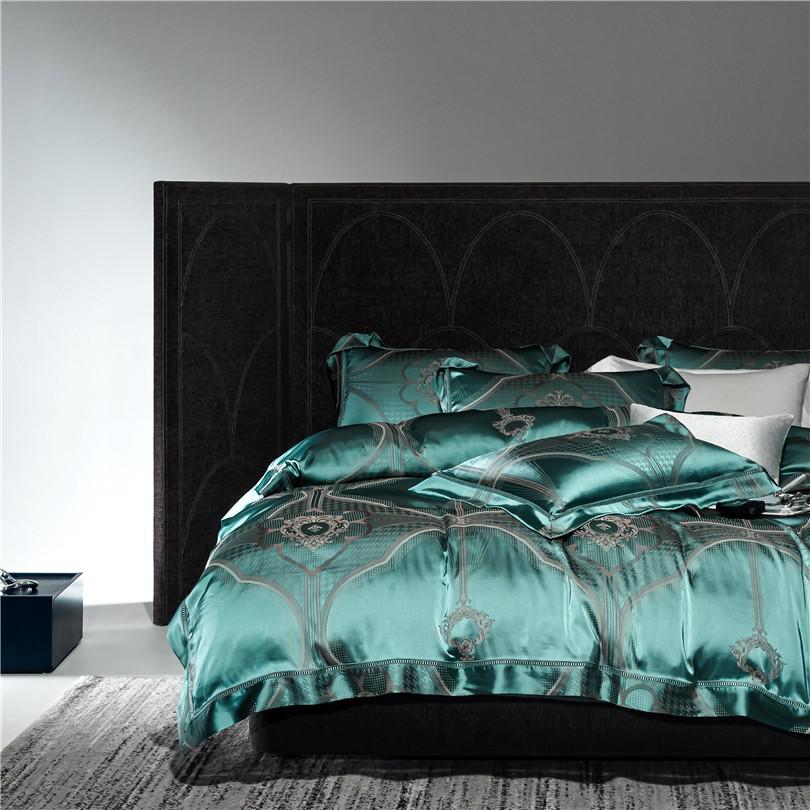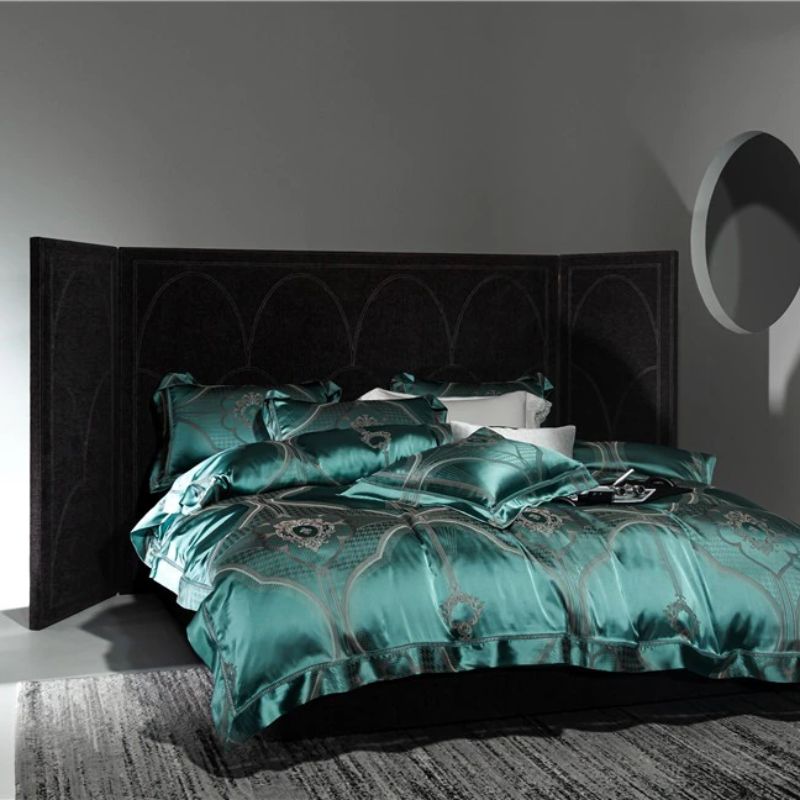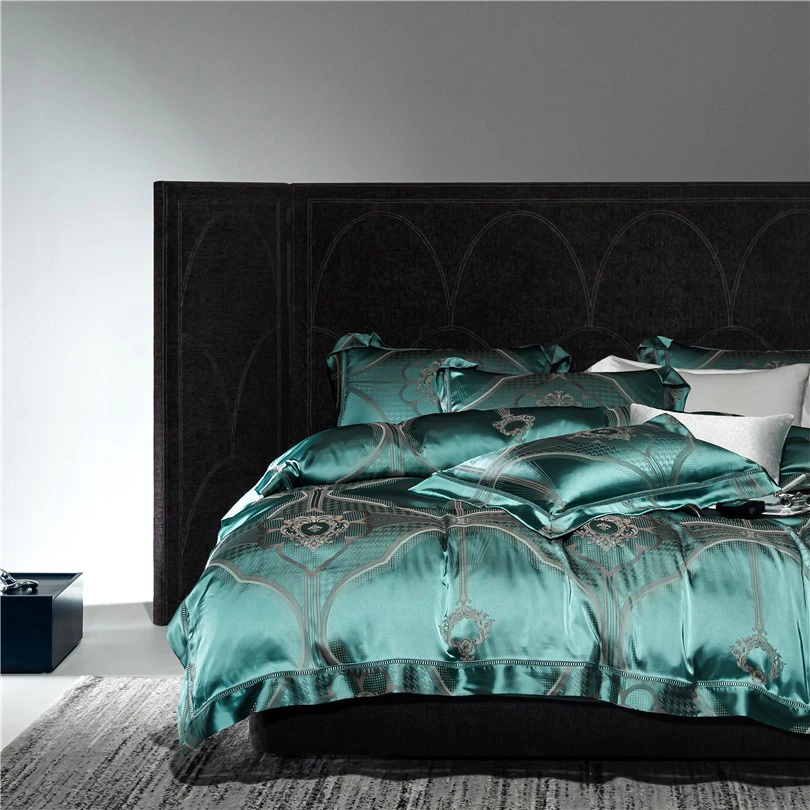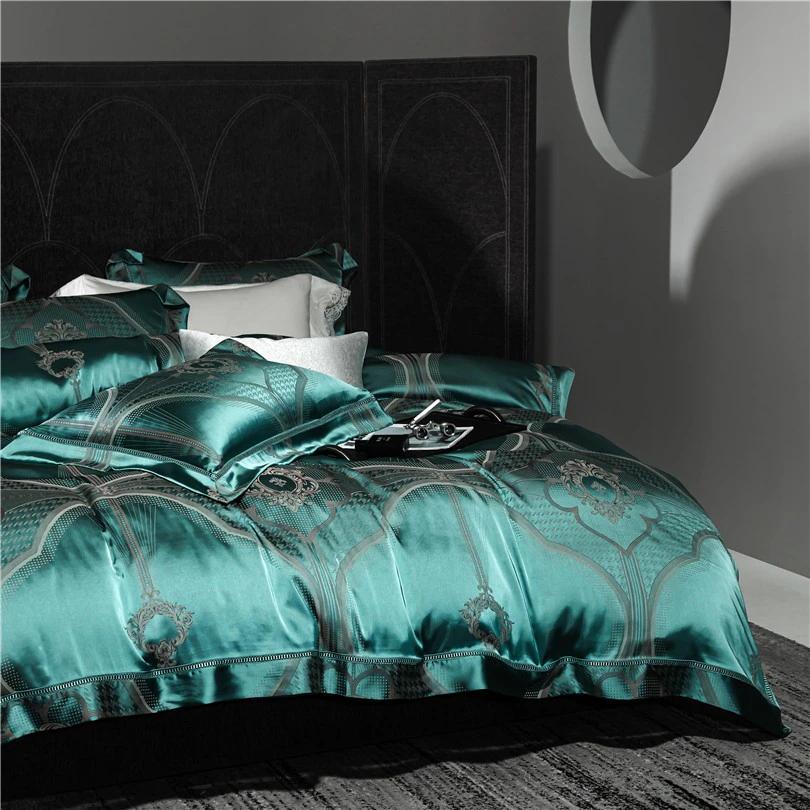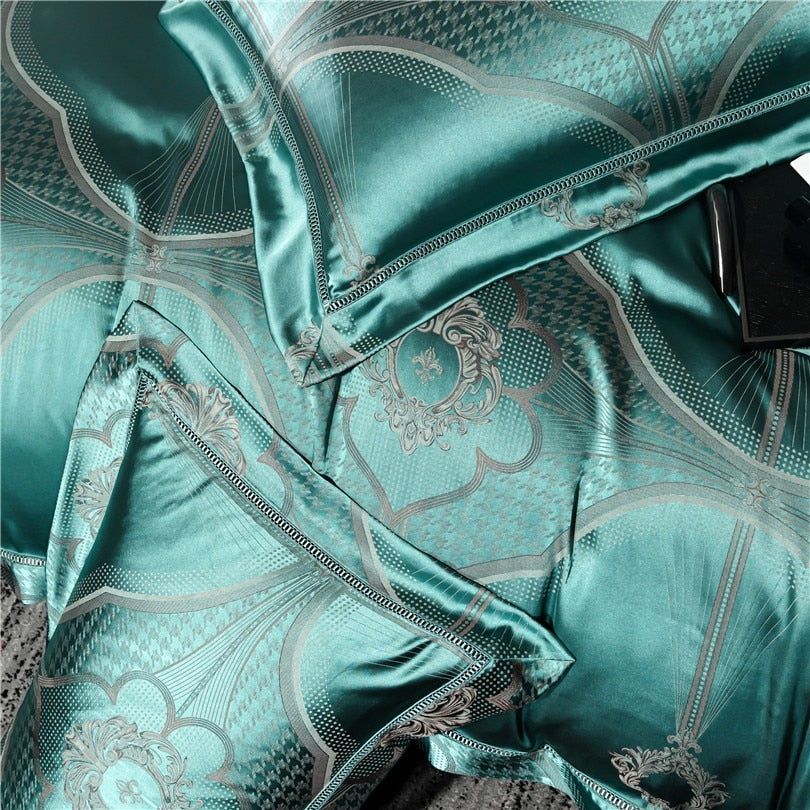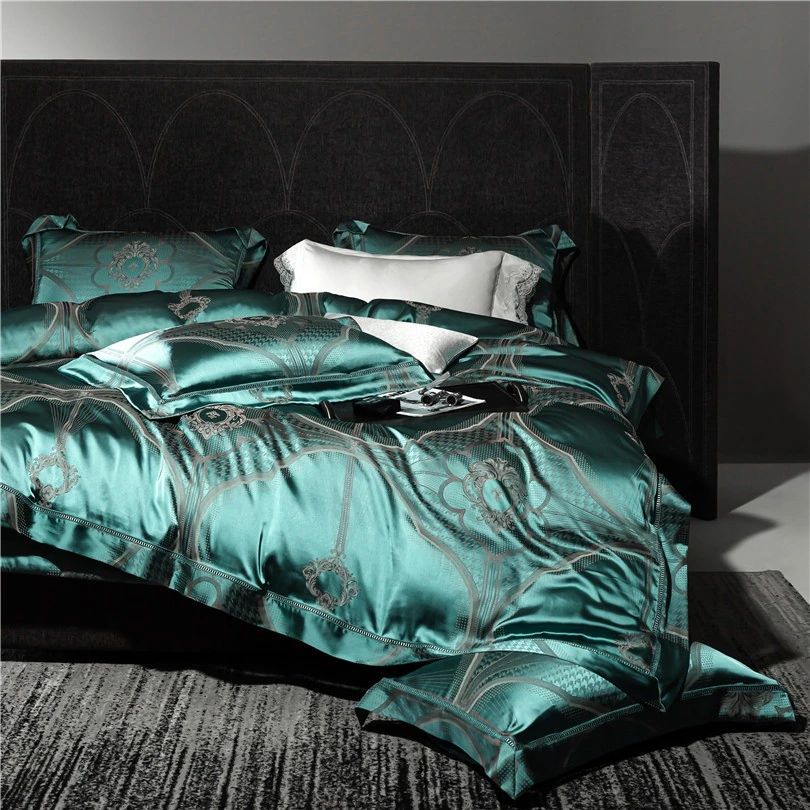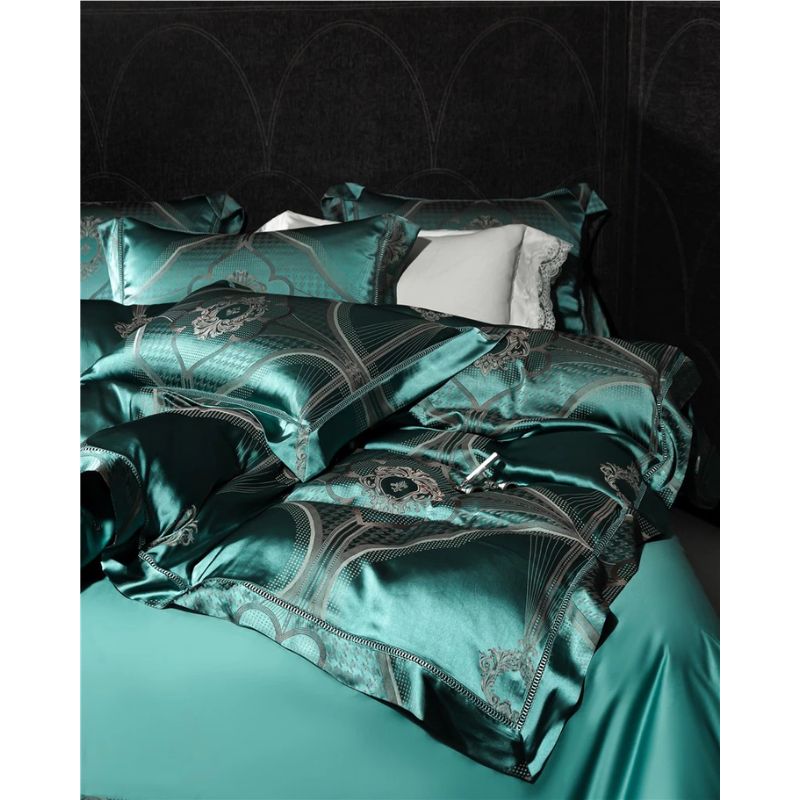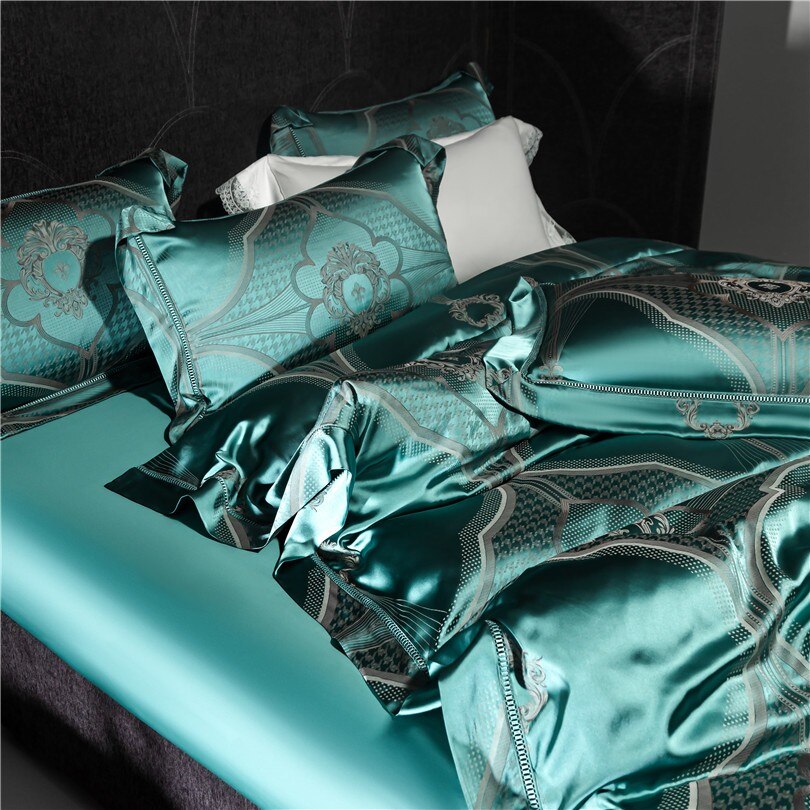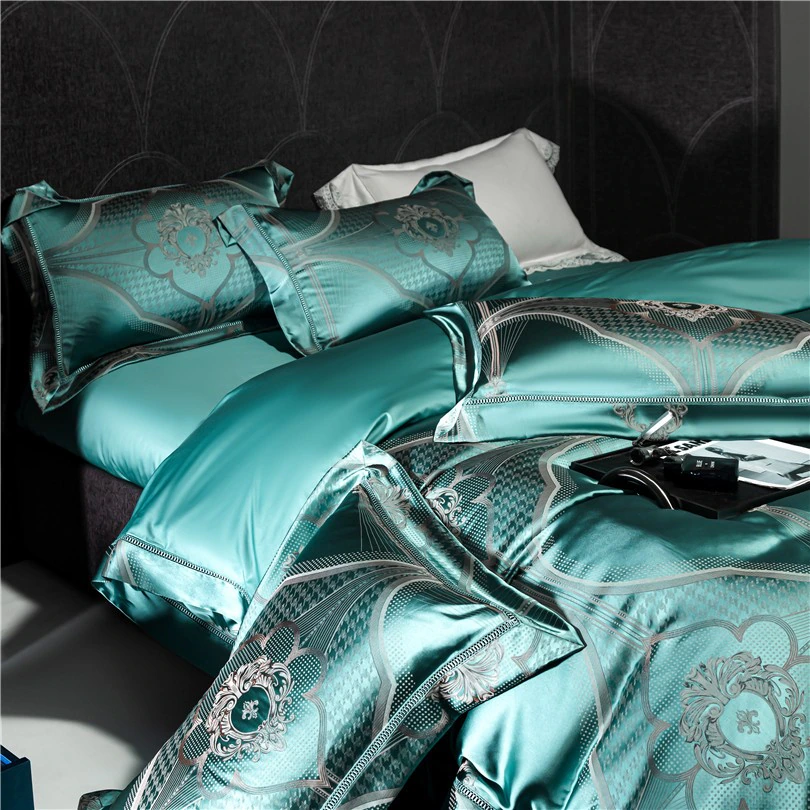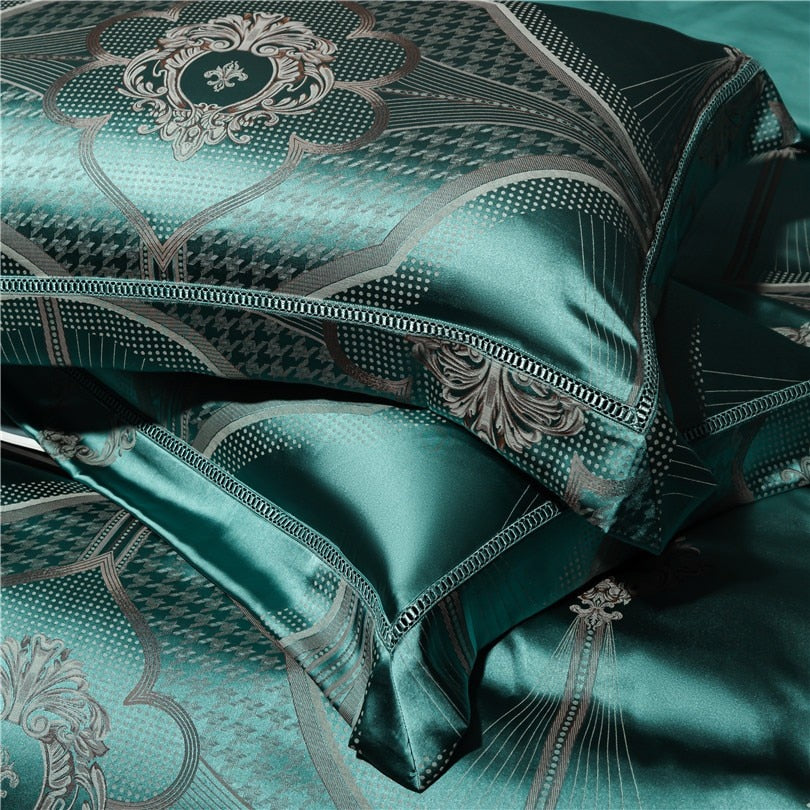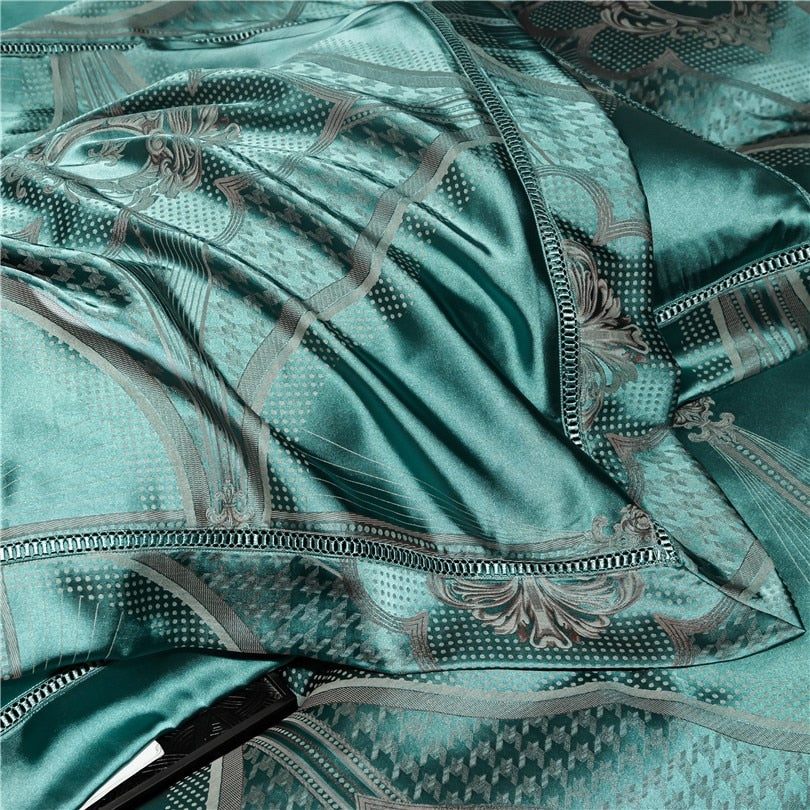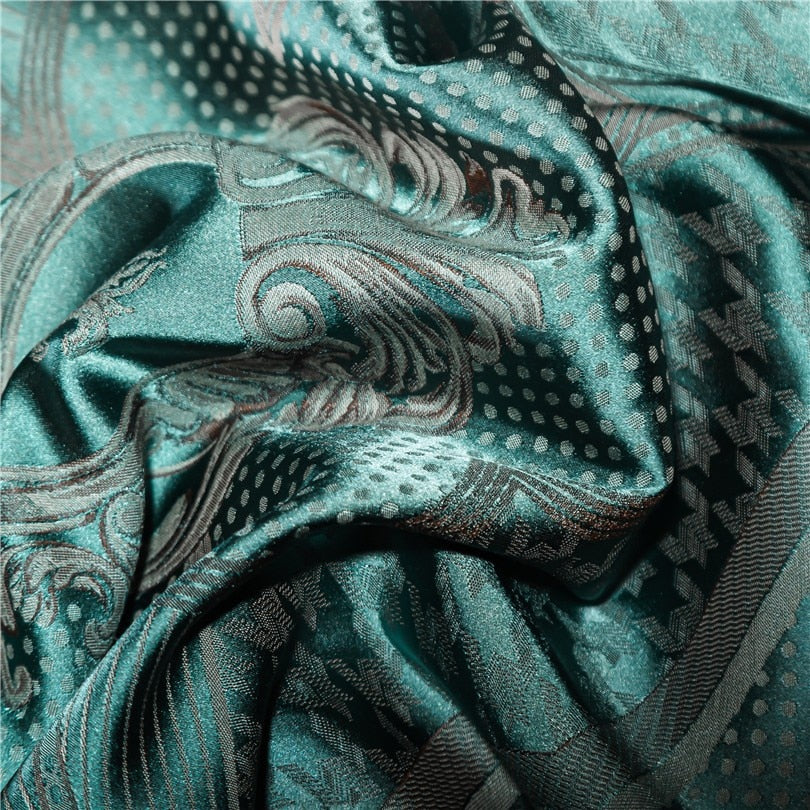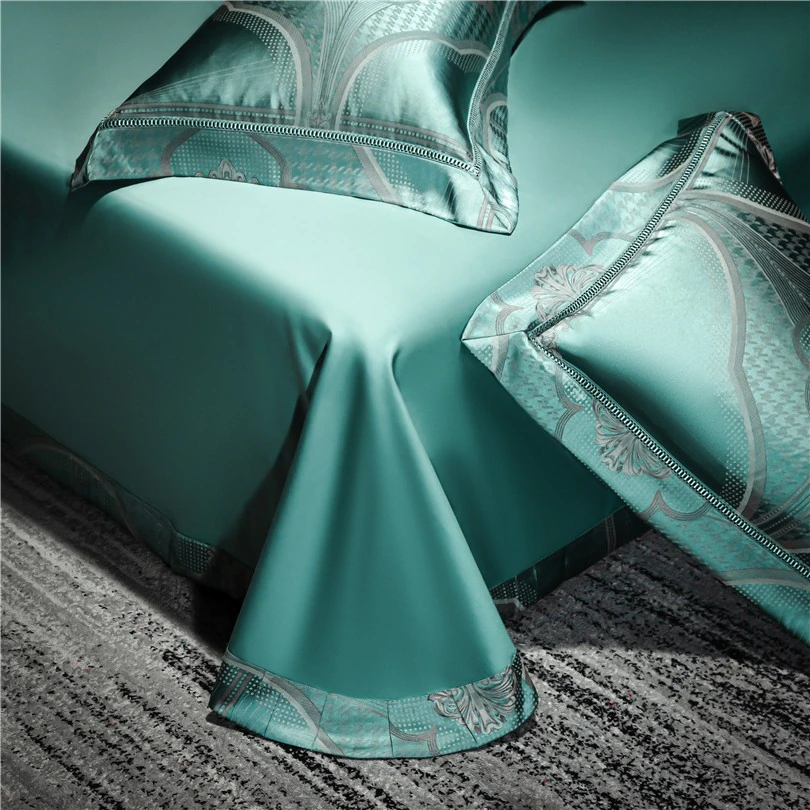 Introducing the epitome of luxury and comfort: the
Caicos Satin Egyptian Cotton Duvet Cover.
Crafted from the finest Egyptian cotton, our
Caicos Satin Duvet Cover
is a testament to the age-old tradition of perfection. This exceptional fabric is renowned for its exceptional quality, breathability, and unparalleled durability, ensuring your investment in comfort will last for years to come.
Features:
Crafted from the world's finest Egyptian cotton for unparalleled softness and durability.
The lustrous satin finish adds a touch of sophistication to your bedroom, creating a lavish and elegant atmosphere.
Stay cool and comfortable all night long, thanks to the exceptional breathability of Egyptian cotton, ensuring you wake up feeling refreshed.
Machine-washable and easy to maintain, the Caicos Satin Duvet Cover maintains its quality and elegance even after multiple washes.
Product Specifications:Material:
Cotton
Size:Flat sheet styleDouble size 200X200cm 4Pcs
1 piece Duvet Cover: 200*200cm(79*79inches)
1 piece Flat bed sheet: 245*250cm(96*98inches)
2 pieces Pillowcases: 48*74cm(19*30inches)
Queen size 200X220cm 4pcs
1 piece Duvet Cover: 200*220cm(79*87inches)
1 piece Flat bed sheet: 245*250cm(96*98inches)
2 pieces Pillowcases: 48*74cm(19*30inches)
Queen size 200X230cm 4pcs
1 piece Duvet Cover: 200*230cm(79*91inches)
1 piece Flat bed sheet: 245*250cm(96*98inches)
2 pieces Pillowcases: 48*74cm(19*30inches)
King size 220X240cm 4pcs
1 piece Duvet Cover: 220*240cm(87*94inches)
1 piece Flat bed sheet: 245*270cm(96*106inches)
2 pieces Pillowcases: 48*74cm(19*30inches)
Double size 200X200cm 6Pcs
1 piece Duvet Cover: 200*200cm(79*79inches)
1 piece Flat bed sheet: 245*250cm(96*98inches)
4 pieces Pillowcases: 48*74cm(19*30inches)
Queen size 200X220cm 6pcs
1 piece Duvet Cover: 200*220cm(79*87inches)
1 piece Flat bed sheet: 245*250cm(96*98inches)
4 pieces Pillowcases: 48*74cm(19*30inches)
Queen size 200X230cm 6pcs
1 piece Duvet Cover: 200*230cm(79*91inches)
1 piece Flat bed sheet: 245*250cm(96*98inches)
4 pieces Pillowcases: 48*74cm(19*30inches)
King size 220X240cm 6pcs
1 piece Duvet Cover: 220*240cm(87*94inches)
1 piece Flat bed sheet: 245*270cm(96*106inches)
4 pieces Pillowcases: 48*74cm(19*30inches)
Fitted sheet style Double size200X200cm 4Pcs
1 piece Duvet Cover: 200*200cm(79*79inches)
1 piece Fitted sheet : 150*200+25cm(59*79+9.8inches)
2 pieces Pillowcases: 48*74cm(19*30inches)
Queen size 200X220cm 4pcs
1 piece Duvet Cover: 200*220cm(79*87inches)
1 piece Fitted sheet : 160*200+25cm(63*79+9.8inches)
2 pieces Pillowcases: 48*74cm(19*30inches)
Queen size 200X230cm 4pcs
1 piece Duvet Cover: 200*230cm(79*91inches)
1 piece Fitted sheet : 160*200+25cm(63*79+9.8inches)
2 pieces Pillowcases: 48*74cm(19*30inches)
King size 220X240cm 4pcs
1 piece Duvet Cover: 220*240cm(87*94inches)
1 piece Fitted Sheet: 180*200+25cm(71*79+9.8inches)
2 pieces Pillowcases: 48*74cm(19*30inches)
Double size200X200cm 6Pcs
1 piece Duvet Cover: 200*200cm(79*79inches)
1 piece Fitted sheet : 150*200+25cm(59*79+9.8inches)
4 pieces Pillowcases: 48*74cm(19*30inches)
Queen size 200X220cm 6pcs
1 piece Duvet Cover: 200*220cm(79*87inches)
1 piece Fitted sheet : 160*200+25cm(63*79+9.8inches)
4 pieces Pillowcases: 48*74cm(19*30inches)
Queen size 200X230cm 6pcs
1 piece Duvet Cover: 200*230cm(79*91inches)
1 piece Fitted sheet : 160*200+25cm(63*79+9.8inches)
4 pieces Pillowcases: 48*74cm(19*30inches)
King size 220X240cm 6pcs
1 piece Duvet Cover: 220*240cm(87*94inches)
1 piece Fitted Sheet: 180*200+25cm(71*79+9.8inches)
4 pieces Pillowcases: 48*74cm(19*30inches)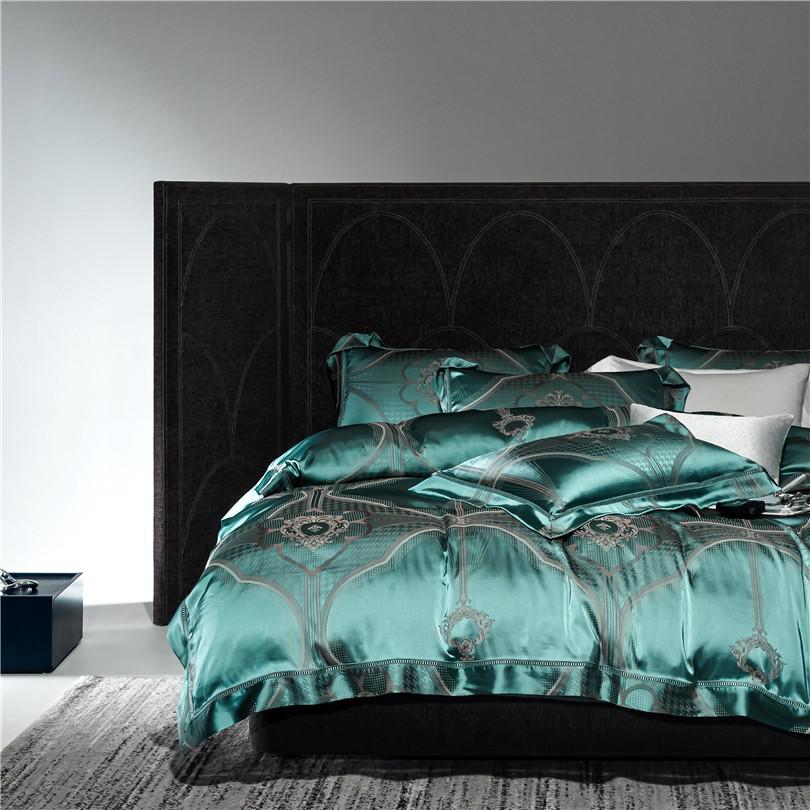 Caicos Satin Egyptian Cotton Duvet Cover
Sale price

$259.95 USD
Regular price
Choose options