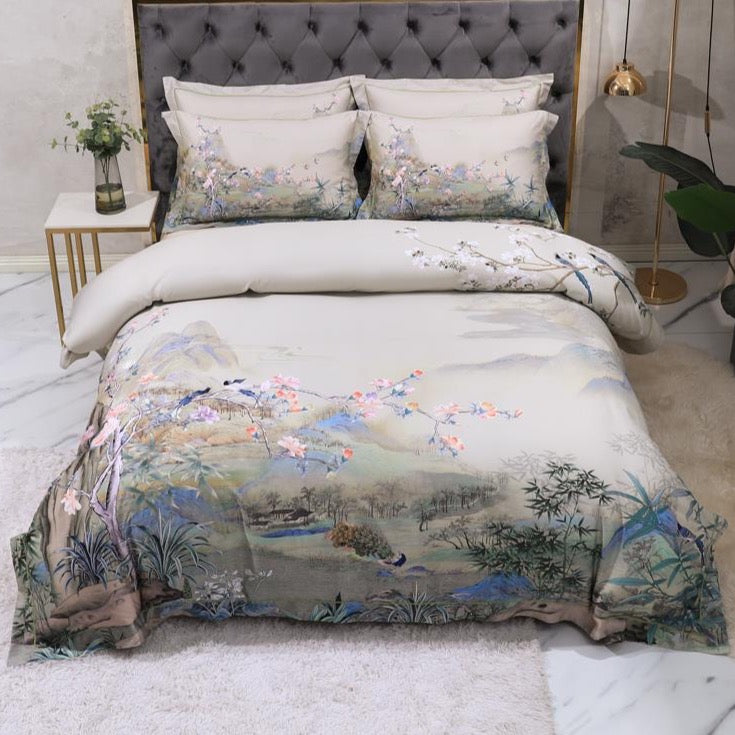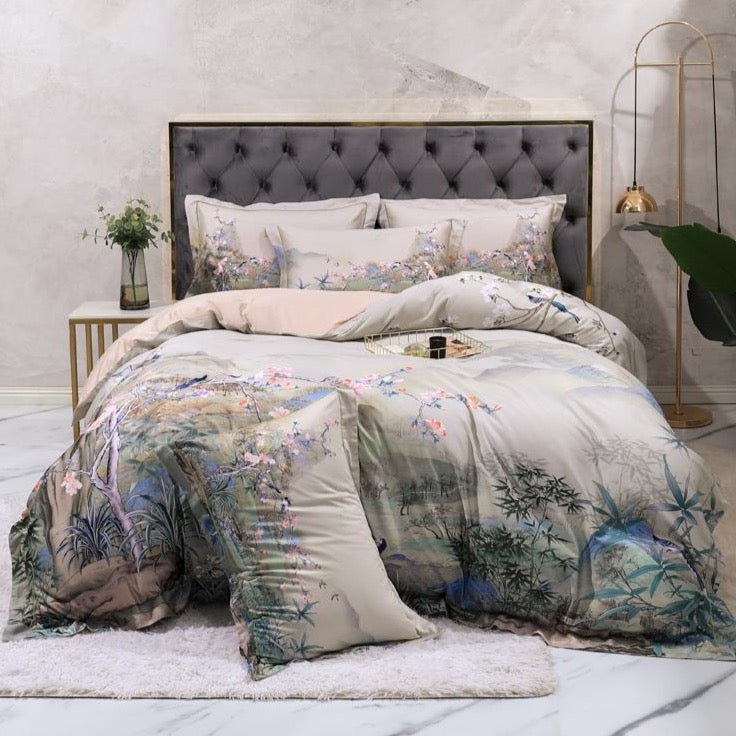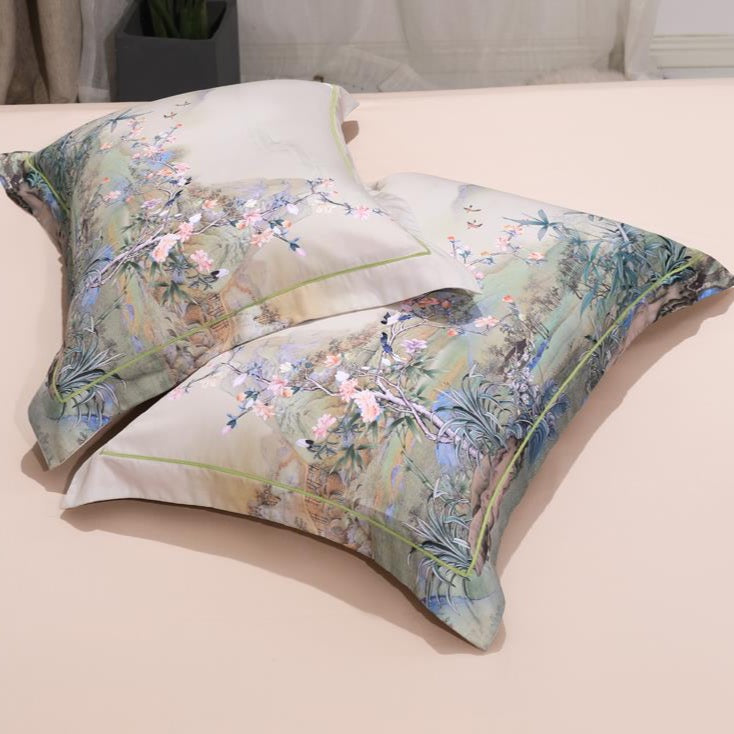 Indulge in the epitome of luxury and comfort with our
Kyoto Egyptian Cotton Duvet Cover.
Wrap yourself in the finest 100% Egyptian cotton, renowned for its unparalleled softness and durability. With a thread count of 800, every touch feels like a gentle caress on your skin, and the fabric's breathability ensures a night of uninterrupted, dreamy slumber.
Features:
Crafted with meticulous attention to detail, our duvet cover is built to stand the test of time, ensuring your investment in quality bedding.
Experience the perfect balance of breathability and warmth with our duvet cover, designed to keep you cozy in every season.
Stay cool and comfortable all night as our duvet cover effortlessly wicks away moisture, promoting a refreshing night's sleep.
Immerse yourself in the ultimate luxury of 100% Egyptian cotton, renowned for its silky softness and unmatched quality.
Product Specifications:Material:
100% Cotton
Sizes:Queen Size :
Duvet cover: 200 x 230 cm=80 x 91 in (1pcs)
Bed sheet : 250 x 250 cm=98 x 98 in(1pcs)
Pillowcase: 48 x 74 cm = 19 X 29 in (2pcs)
RU europe Size :
Duvet cover: 200 x 220 cm=80 x 87 in (1pcs)
Bed sheet : 250 x 250 cm=98 x 98 in(1pcs)
Pillowcase: 48 x 74 cm = 19 X 29 in (2pcs)
King Size :
Duvet cover: 220 x 240 cm=87 x 94 in(1pcs)
Bed sheet : 250 x 270 cm =98 x 106 in(1pcs)
Pillowcase: 48 x 74 cm = 19 X 29 in (2pcs)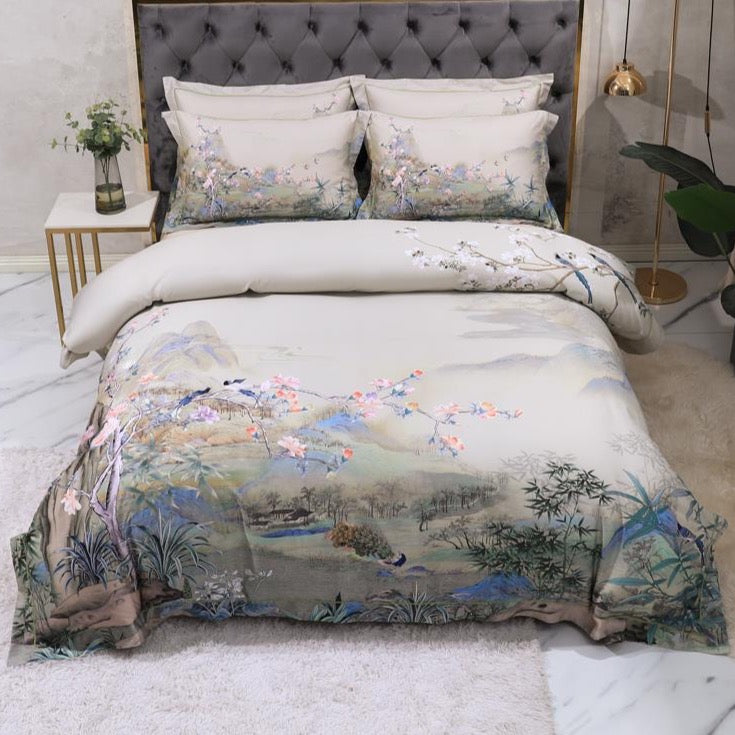 Kyoto Egyptian Cotton Duvet Cover
Sale price

$279.95 USD
Regular price
Choose options