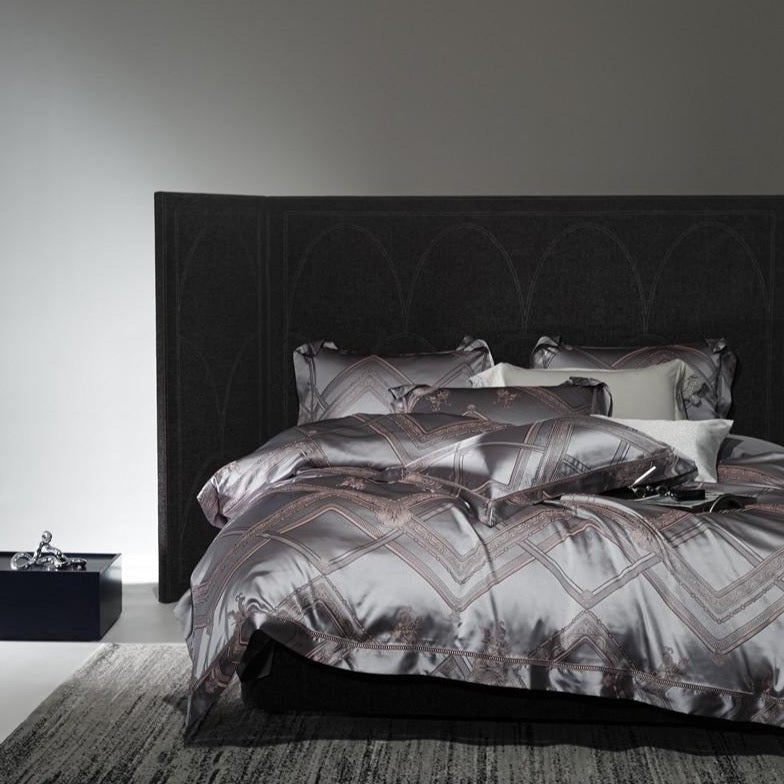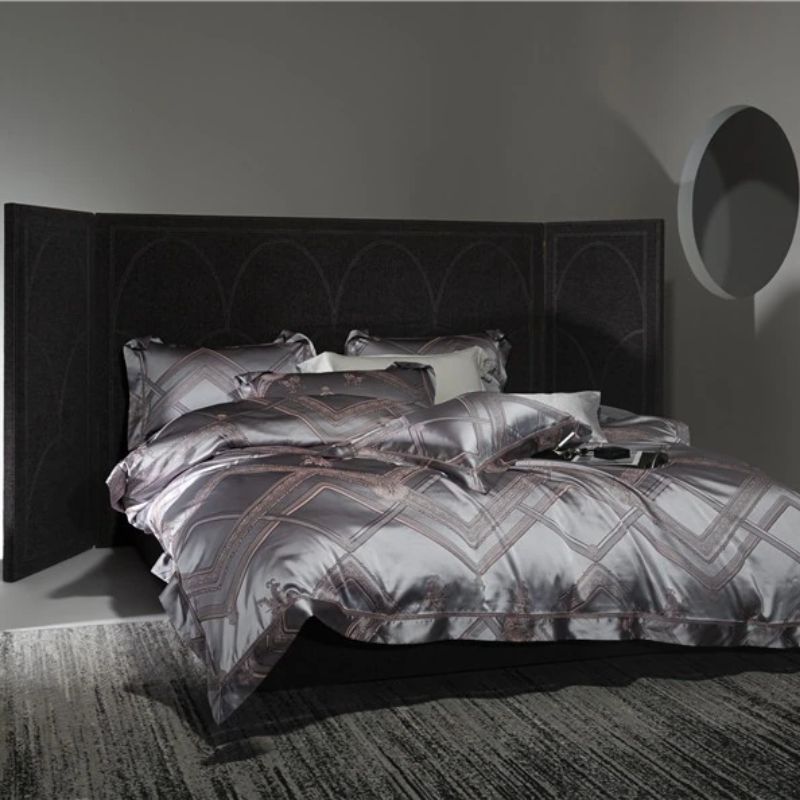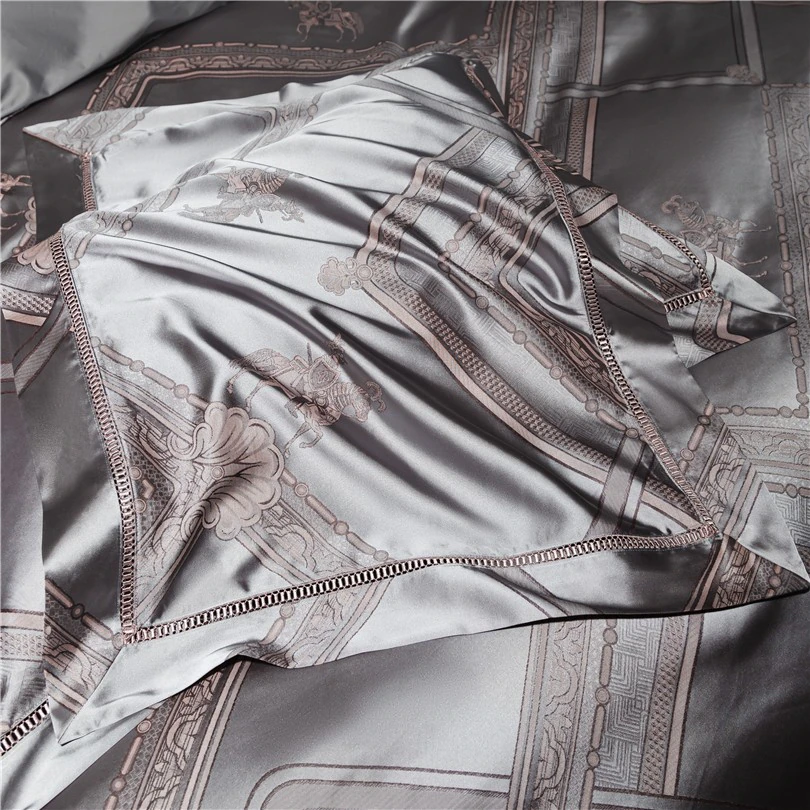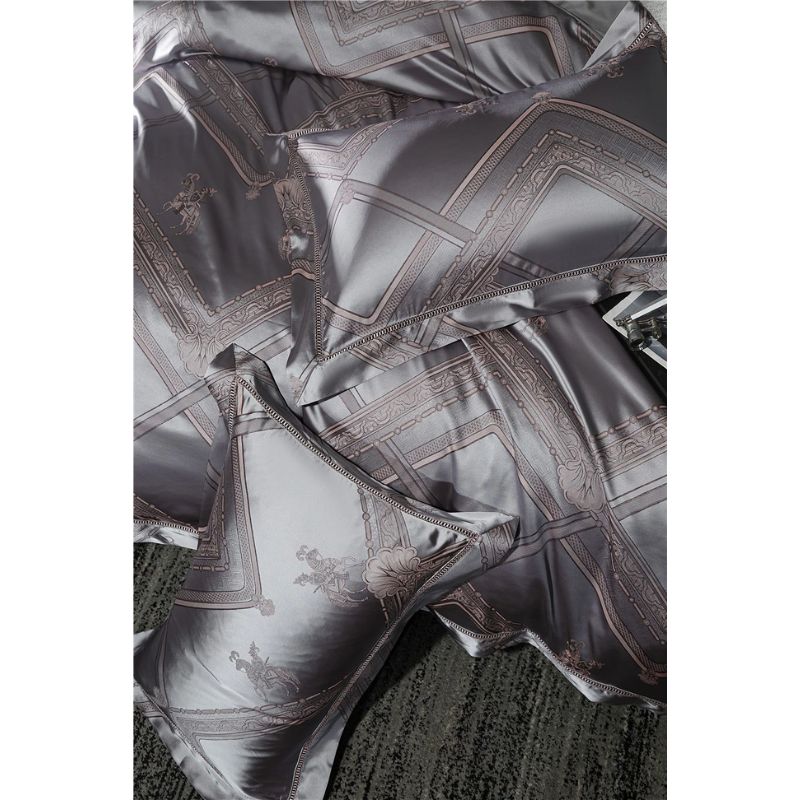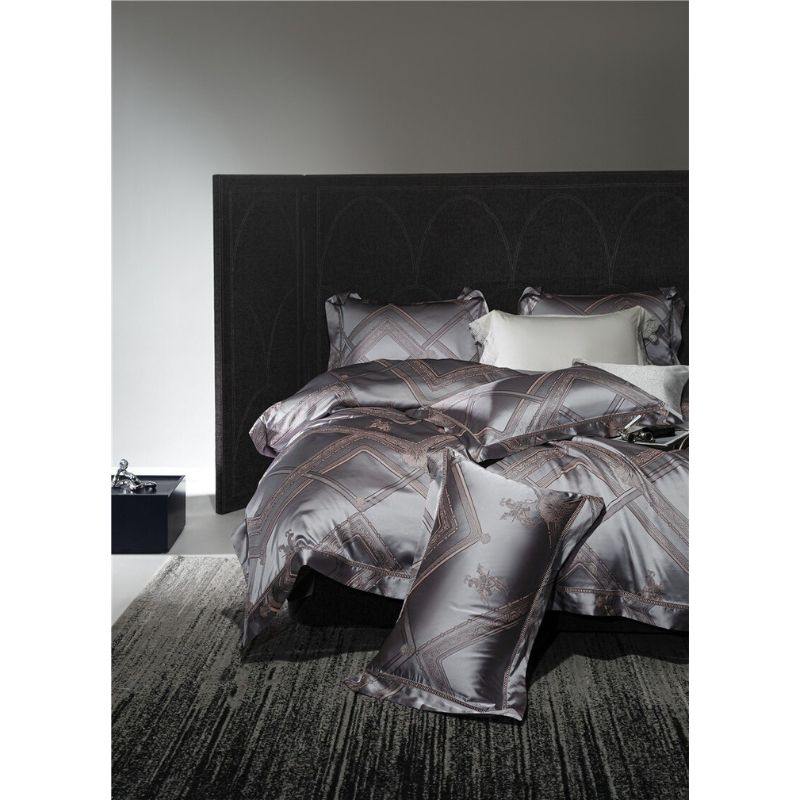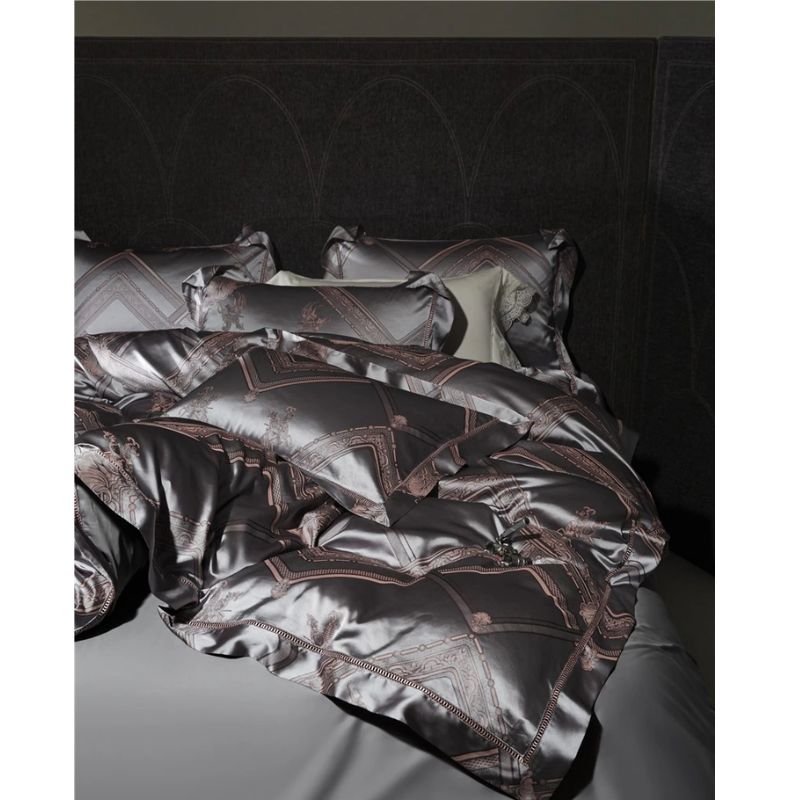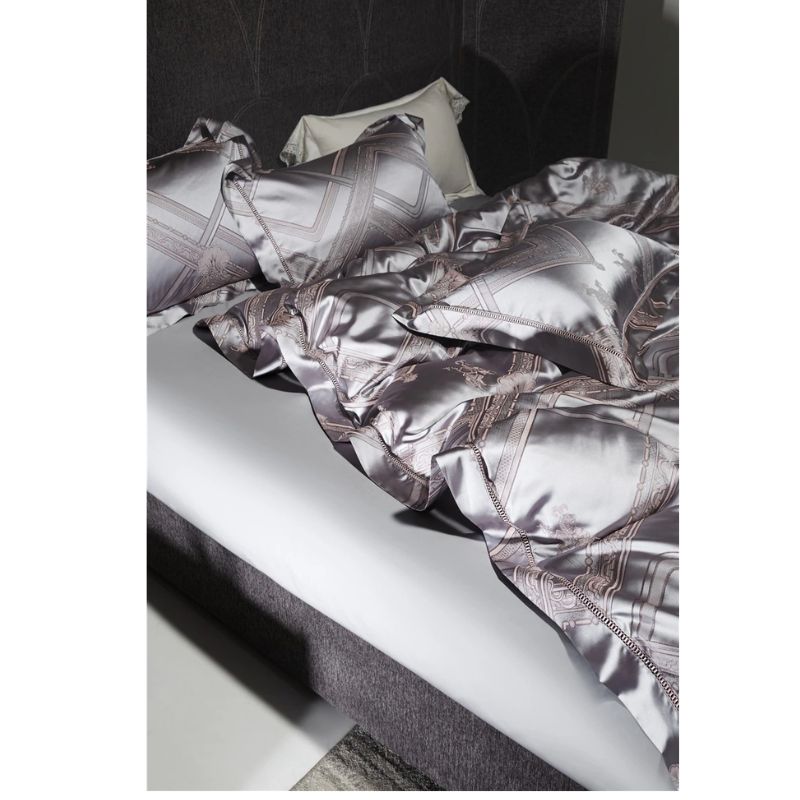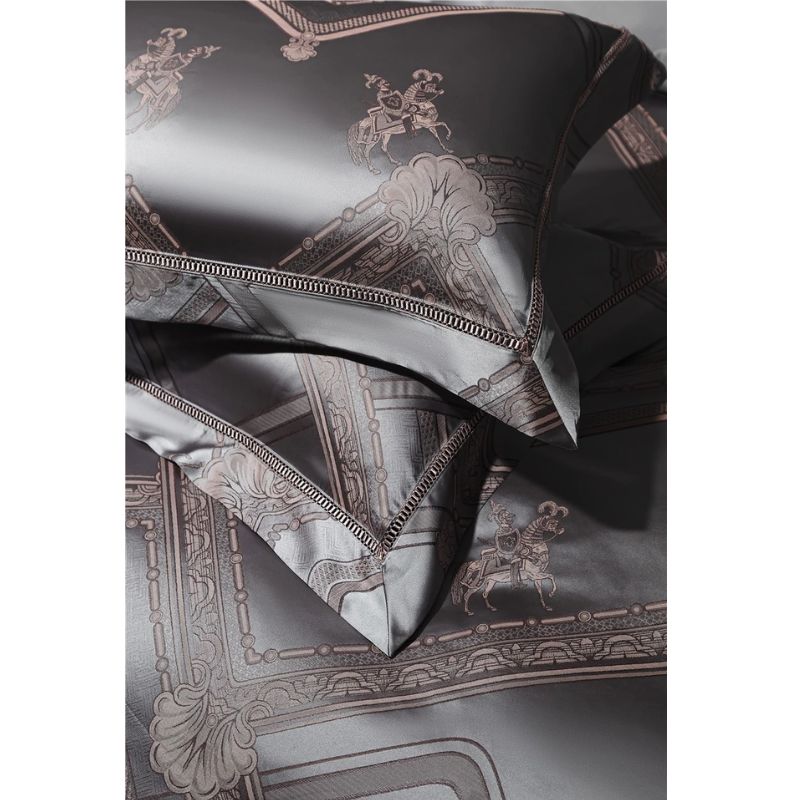 Introducing the epitome of luxury and sophistication for your bedroom – the
Maya Satin Egyptian Cotton Duvet Cover.
Our duvet cover is meticulously woven from 100% authentic Egyptian cotton, renowned for its incredible softness, breathability, and durability. Its silky, satin finish is the perfect backdrop for your dreams, offering a touch that feels gentle against your skin and soothes your senses.
Features:
Crafted from 100% authentic Egyptian cotton, our Maya Satin Duvet Cover offers a level of softness and comfort that's truly unrivaled.
The satin weave creates a lustrous finish that not only feels amazing against your skin but also adds a touch of luxury to your bedroom.
Experience year-round comfort with the exceptional breathability of Egyptian cotton, keeping you cool in the summer and cozy in the winter.
The timeless design of the duvet cover complements any bedroom decor, making it a versatile addition that enhances your space's aesthetic.
Designed to withstand the test of time, our duvet cover maintains its softness and sheen even after numerous washes, ensuring it's an investment in your comfort for years to come.
Product Specifications:Material:
Cotton
Sizes:Flat sheet styleDouble size 200X200cm 4Pcs
1 piece Duvet Cover: 200*200cm(79*79inches)
1 piece Flat bed sheet: 245*250cm(96*98inches)
2 pieces Pillowcases: 48*74cm(19*30inches)
Queen size 200X220cm 4pcs
1 piece Duvet Cover: 200*220cm(79*87inches)
1 piece Flat bed sheet: 245*250cm(96*98inches)
2 pieces Pillowcases: 48*74cm(19*30inches)
Queen size 200X230cm 4pcs
1 piece Duvet Cover: 200*230cm(79*91inches)
1 piece Flat bed sheet: 245*250cm(96*98inches)
2 pieces Pillowcases: 48*74cm(19*30inches)
King size 220X240cm 4pcs
1 piece Duvet Cover: 220*240cm(87*94inches)
1 piece Flat bed sheet: 245*270cm(96*106inches)
2 pieces Pillowcases: 48*74cm(19*30inches)
Double size 200X200cm 6Pcs
1 piece Duvet Cover: 200*200cm(79*79inches)
1 piece Flat bed sheet: 245*250cm(96*98inches)
4 pieces Pillowcases: 48*74cm(19*30inches)
Queen size 200X220cm 6pcs
1 piece Duvet Cover: 200*220cm(79*87inches)
1 piece Flat bed sheet: 245*250cm(96*98inches)
4 pieces Pillowcases: 48*74cm(19*30inches)
Queen size 200X230cm 6pcs
1 piece Duvet Cover: 200*230cm(79*91inches)
1 piece Flat bed sheet: 245*250cm(96*98inches)
4 pieces Pillowcases: 48*74cm(19*30inches)
King size 220X240cm 6pcs
1 piece Duvet Cover: 220*240cm(87*94inches)
1 piece Flat bed sheet: 245*270cm(96*106inches)
4 pieces Pillowcases: 48*74cm(19*30inches)
Fitted sheet style
Double size200X200cm 4Pcs
1 piece Duvet Cover: 200*200cm(79*79inches)
1 piece Fitted sheet : 150*200+25cm(59*79+9.8inches)
2 pieces Pillowcases: 48*74cm(19*30inches)
Queen size 200X220cm 4pcs
1 piece Duvet Cover: 200*220cm(79*87inches)
1 piece Fitted sheet : 160*200+25cm(63*79+9.8inches)
2 pieces Pillowcases: 48*74cm(19*30inches)
Queen size 200X230cm 4pcs
1 piece Duvet Cover: 200*230cm(79*91inches)
1 piece Fitted sheet : 160*200+25cm(63*79+9.8inches)
2 pieces Pillowcases: 48*74cm(19*30inches)
King size 220X240cm 4pcs
1 piece Duvet Cover: 220*240cm(87*94inches)
1 piece Fitted Sheet: 180*200+25cm(71*79+9.8inches)
2 pieces Pillowcases: 48*74cm(19*30inches)
Double size200X200cm 6Pcs
1 piece Duvet Cover: 200*200cm(79*79inches)
1 piece Fitted sheet : 150*200+25cm(59*79+9.8inches)
4 pieces Pillowcases: 48*74cm(19*30inches)
Queen size 200X220cm 6pcs
1 piece Duvet Cover: 200*220cm(79*87inches)
1 piece Fitted sheet : 160*200+25cm(63*79+9.8inches)
4 pieces Pillowcases: 48*74cm(19*30inches)
Queen size 200X230cm 6pcs
1 piece Duvet Cover: 200*230cm(79*91inches)
1 piece Fitted sheet : 160*200+25cm(63*79+9.8inches)
4 pieces Pillowcases: 48*74cm(19*30inches)
King size 220X240cm 6pcs
1 piece Duvet Cover: 220*240cm(87*94inches)
1 piece Fitted Sheet: 180*200+25cm(71*79+9.8inches)
4 pieces Pillowcases: 48*74cm(19*30inches)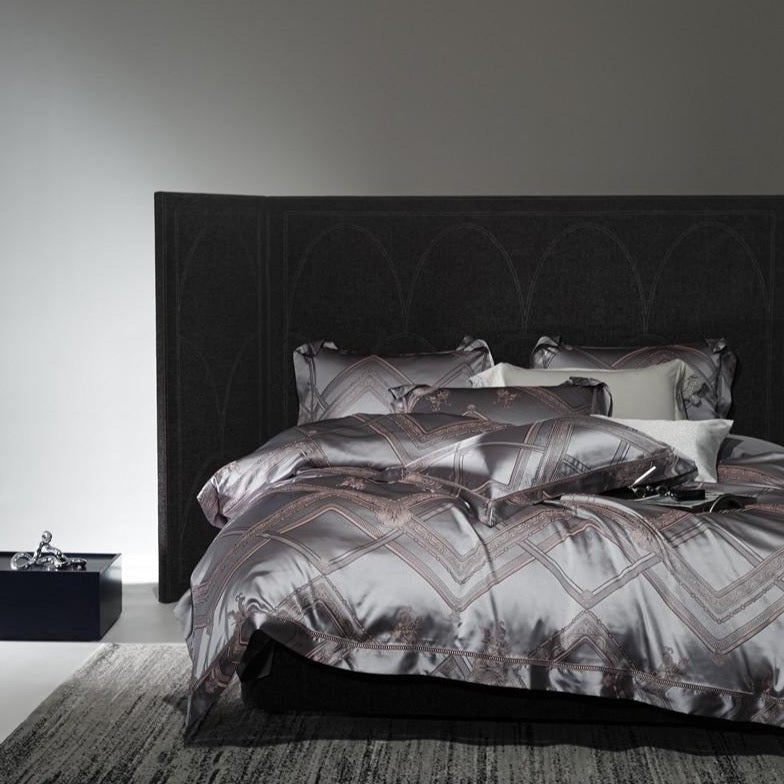 Maya Satin Egyptian Cotton Duvet Cover
Sale price

$259.95 USD
Regular price
Choose options