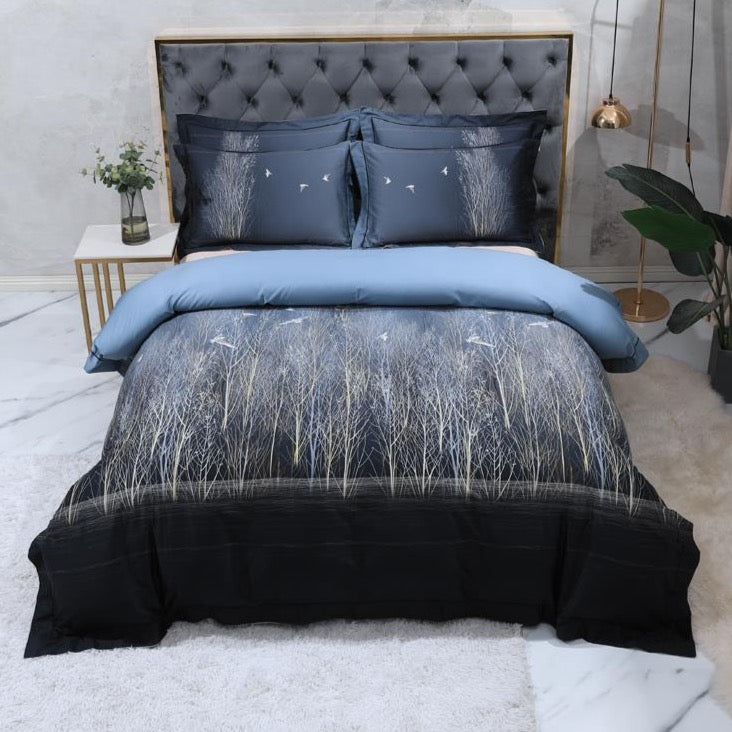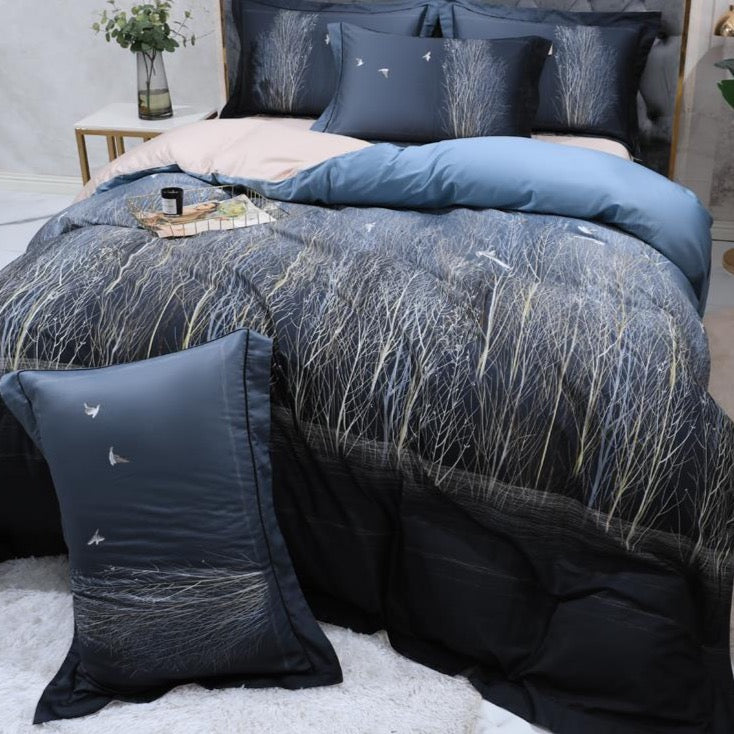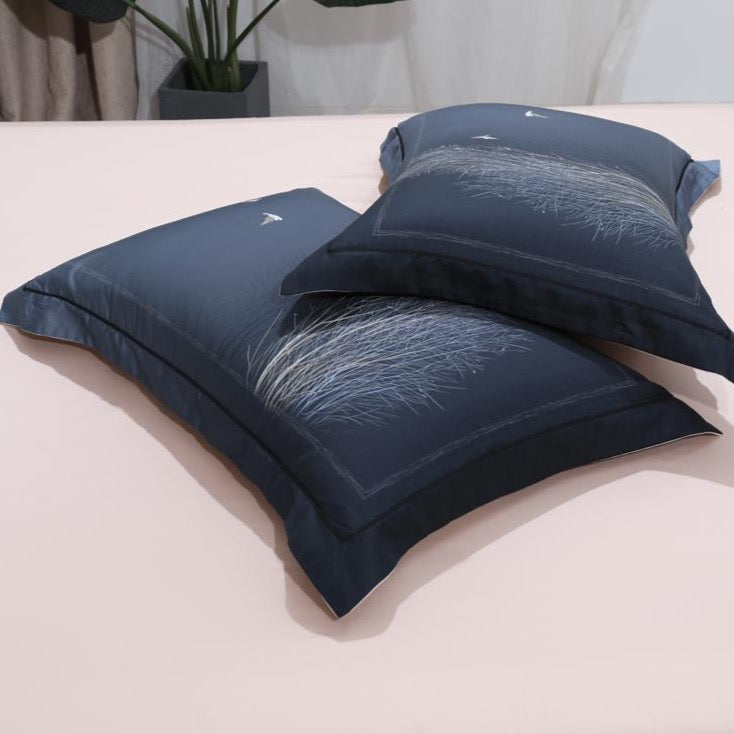 Introducing the epitome of luxury and comfort for your bedroom sanctuary: the S
wiss Egyptian Cotton Duvet Cover.
Crafted from the finest Egyptian cotton, known for its exceptional softness and durability, this duvet cover promises an unmatched sleeping experience. Its premium 400-thread count weave envelops you in a cloud of pure indulgence, making each night's slumber a true delight.
Features:
Crafted with sensitivity in mind, our duvet cover is hypoallergenic, ensuring a comfortable night's sleep for all.
Stay cozy without overheating, as our duvet cover's breathable properties help maintain the ideal sleeping temperature.
Machine washable, this duvet cover is designed for hassle-free maintenance, making your life more convenient.
Elevate your bedroom décor with a timeless and sophisticated pattern that exudes luxury and sophistication.
Product Specifications:Material:
100% Cotton
Sizes:Queen Size :
Duvet cover: 200 x 230 cm=80 x 91 in (1pcs)
Bed sheet : 250 x 250 cm=98 x 98 in(1pcs)
Pillowcase: 48 x 74 cm = 19 X 29 in (2pcs)
RU europe Size :
Duvet cover: 200 x 220 cm=80 x 87 in (1pcs)
Bed sheet : 250 x 250 cm=98 x 98 in(1pcs)
Pillowcase: 48 x 74 cm = 19 X 29 in (2pcs)
King Size :
Duvet cover: 220 x 240 cm=87 x 94 in(1pcs)
Bed sheet : 250 x 270 cm =98 x 106 in(1pcs)
Pillowcase: 48 x 74 cm = 19 X 29 in (2pcs)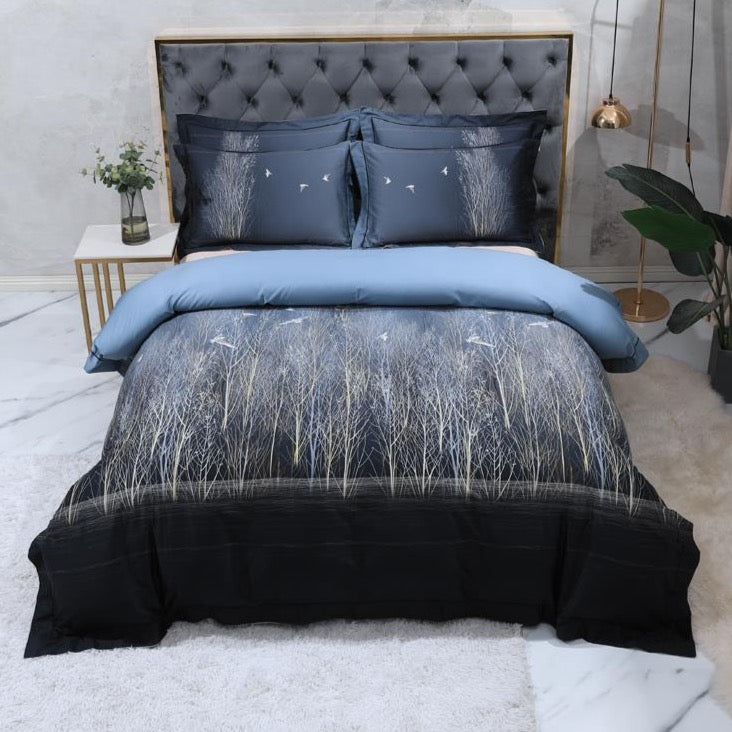 Swiss Egyptian Cotton Duvet Cover
Sale price

$279.95 USD
Regular price
Choose options