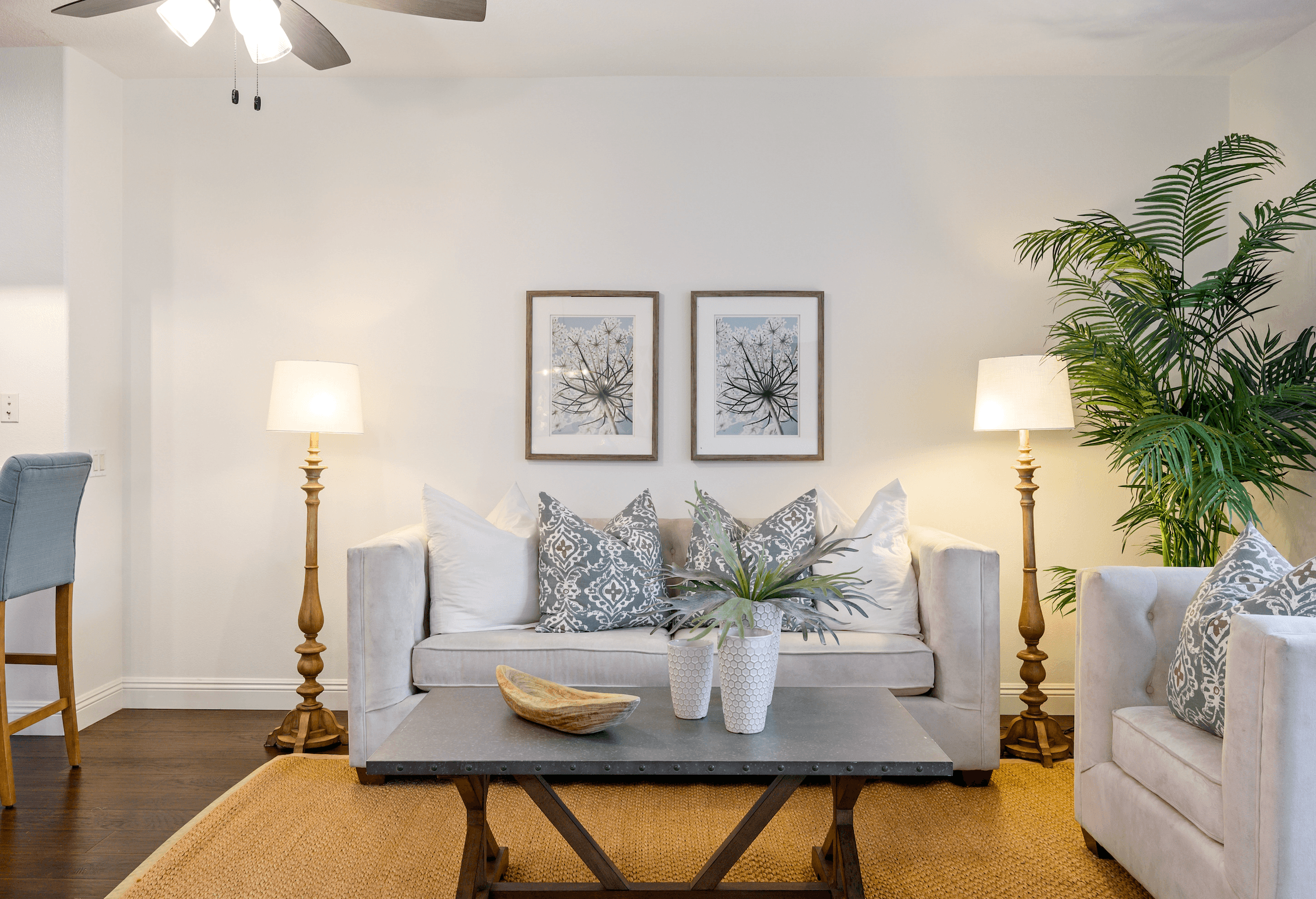 11 Furniture Pieces You Didn't Know You Needed in Your Modern Home
One of the most wonderful things in life is a house or apartment you can call your own. It is a period in your life that you'll always cherish, from choosing the paint color for the various rooms to deciding the overall decor. Yet, selecting the furniture is unquestionably at the top of your interior decor to-do list when it comes to the true icing on the cake. The furniture and decor you've chosen for your home are one of the first things guests will notice about you.
Nevertheless, picking what to place in your home is more complex than it may appear, and most individuals wind up with basic pieces that don't actually complement their taste. There are, however, a myriad of furniture pieces available that could significantly improve the look of your home.
Let's talk about applying a touch of timeless interior decor to your space with these ten furniture pieces.
1.
Apolline Sofa

If you're interested in getting a sofa that may lend a touch of Scandinavian style to your
house, go no further than the Apolline Sofa.
The
Apolline Sofa
is lined with luxurious lambswool and velvet. This sofa is ideal for
reclining. With its c-shaped backrest, it provides a timeless style that brings a touch of
coziness wherever you set it. Its adaptable form means you can incorporate the Apolline
Sofa into a bed as a single piece of furniture.
Thus, the Apolline is a piece of
minimal modern
furniture
that will provide an attractive
location for comfortable and versatile lounging in your house, whether having a chilled
beverage, socializing with friends or family, or cuddling with a book to study alone.

Features
Ideal for multiple locations, from the living area to the bedroom.

The distinctive form and padded construction make a comfortable seating option you'll love.
Its size is Ideal for both children and adults.
2.
Orleans Table

Image Source

The perfect complement to any sofa, end tables may show off accent pieces, store TV remotes and drinks, and more. This Orleans Table is a beautiful addition to any room in your house!
In this new piece, you have a glass element in a wooden frame, perfect for placing beside your sofa as an accessory, besides your bed as a bedside table, or in your workplace to hold water and snacks.
Due to its wooden construction, the Orleans table is also suited for use on a balcony or terrace. It offers an undeniable contemporary design that complements both trendy and minimalist-furnished homes.
Features
Ideal for the living area, media room, study, library, and lounge.
It can hold cups, pictures, or plants.
Excellent for positioning near the sofa.
3.
Florence Storage

Image Source
If you want to keep your books, magazines, and other things in order, this Florence Table is just what you need.
A little tenderness and care here and there make for a comfortable and welcoming space, and that is just what the Florence Table offers. These tables are perfect for storing magazines, books, and other items. This table is ideal for your dining area or living room in every regard, such as decor, shelving, or organizing in the pantry, laundry room, bathroom, or kitchen.
Features
It fits right in and blends with your interior decor in any room of your house.
The tabletop is suitable for displaying several items like drinks, pictures, and flowers.
Rattan is a sustainable material that is also secure and long-lasting.
4.
Matsubi Entertainment Unit

Image Source
The Matsubi Entertainment Unit, with its sleek black finish and simple three-drawer design, will instantly give your living room an air of refined elegance. Plus, its three drawers meet additional storage demands. Its hue color matches well with bright rooms, and the rectangular shape makes it a good look for any casual space.

Features
Perfect location for your television and little accessories.
Designed and produced with superior materials
5.
Mademoiselle's Exclusive Moraine Table

Image Source
Very cutting edge and highly artistic, the Mademoiselle's Exclusive Moraine Table will be the focal point of your room while holding your entertainment gadgets.
The Moraine Table is just stunning, with a distinct silhouette in your choice of mid-century or glam-inspired finish, a supreme cohesive design, sturdy, robust, and powerful structure that attracts attention and is hard to miss.
An excellent option for the furniture in your living room!
Features
Matches excellently with other modern designs.
Manufactured with the highest grade finish.
The tabletop will look just as perfect with or without any items.
6.
Cusco Cabinet

Image Source
This Cusco Cabinet will fuse into any room with modern style and sophistication, whether a busy doorway, a living room, or even your remote office.
Each piece in this collection adds form and utility to your home with its wooden structure, straight edges, angled bases, and soft curves. This storage allows you to easily and stylishly bring the style of the modern era into your home, whether you're looking to brighten your living room or create the ideal workspace.
Features
It has the appearance of being both tiny and stylish, with neutral tones, making it an excellent choice for decorating space.
Crafted from high-quality wood, having a rigid texture with a consistent finish.
In a single fluid motion, you can access whatever you need, thanks to the drawer's multilayered flip-down design, ample storage space, and organized compartments.
7.
Machu Table
The
Machu Table
will give your living space a contemporary, streamlined touch.
This table is a popular blend of antique and contemporary forms, with faux marble surfaces
and metal bases in gold—the ideal complement to the rest of your interior design. The top is
made from high-quality materials, so it's scratch- and stain-proof, and repels water
flawlessly.
You can use it to pull off a modern look or to inject some modern style into a more traditional 
setting.

Features
Establish a modern atmosphere and display the essential characteristics of modernity.
Easy to clean using water-based detergents.
The ideal size for showing off photo frames in the living area.
8. 
Bordeau Sofa

Image Source
With this Bordeau Sofa, you can enhance the look of your interior design while also
providing a comfortable seating arrangement for your family and guests.
The high-density cushions in this sofa provide support and luxury, whiles the soft, easy-to-clean microfiber upholstery makes keeping it in pristine condition a breeze. It adds a touch of class to your living area and can be complemented by a matching coffee table for the finishing touch.
This Bordeau Sofa combines classic style with contemporary flair and is a surefire way to give your living quarters a more put-together look.
Features
Adds sleekness and comfort to any room size.
Designed with soft and breathable fabric.
It exudes a minimalist elegance that places a premium on convenience and relaxation.
9.
Lucia Chair
With the Lucia Chair, you can add a stylish and comfortable seat to your living area, guest room, or any other space inside your home.
With its robust wood construction and brown and white fabric covering, the Lucia Chair lends depth and dimension to any room. Incorporating this Lucia Chair into just about any environment is simple because of its distinctive shape and style, which provide a pleasant, welcoming look. Whether you accessorize it with a patterned throw pillow or not, you'll adore the unique look this chair brings to your home.
Features
The distinctive shape and padded construction produce a comfortable seating option that you will.
It has a cozy, one-of-a-kind look that works beautifully in contemporary settings.
10. 
Mara Cabinet

Image Source

The Mara Cabinet is an excellent choice if you require more storage space for craft supplies, reading materials, refreshments, games, and so on.
This storage can provide you with a variety of different solutions depending on the context. You can use it as a nightstand, dresser, or vanity in the bedroom; as a snack cabinet, blanket chest, or media stand in the living room; as a stationary cabinet, bookcase, or filing cabinet in the study. It's really up to you.
Features
An excellent solution for decluttering your house or business.
It has ample room to serve as a cupboard for keeping food and other things out of sight.
Easily accessible with a simple yet reliable finish, so your belongings are always within reach.
11. 
Vatican Table
This
Vatican Table
is a fashionable companion for any sofa, bed, or unused nook, and it is
small in size but huge in elegance.
Its appealing round tabletop is made of woven material, and its hairpin-like leg gives it a
trendy appearance that harmonizes with the other furniture in your living area.
It may be paired with many different types of home decor, bringing life and a natural, cozy
vibe to the space.

Features
Useful for outdoor purposes.
Makes an ideal present for friends or relatives.
Practical and multifunctional, with a compact size that makes it highly portable.
It comes with a natural texture that seamlessly adapts to any existing decor.
Conclusion
You can furnish your home with many exceptional items, each of which would be an 
excellent addition. When purchasing furniture, conducting a little research is usually a good
idea. There may be some wonderful pieces you don't even realize you need, but that might
significantly impact the overall aesthetic of your unique sanctuary. Irrespective of which one
you purchase, these selections will give your home and any space a new breath of
freshness.