How to Use Home Decor Sculptures to Enhance Any Living Space
When it is time to enhance your home interior, you might think of changing paint
or furniture. Is it not?
But did you know using decorative sculptures in your home can bring out its best
features? A thoughtfully chosen piece of art can do much more than add a
finishing touch; it can alter the look and feel of a space and bring pleasure for
years to come.
Besides, a living room is an essential room of the house. It is because it's where
family members spend most of their time. When decorated properly, they can
affect mood, aesthetics, and reception.
Using sculptures for a living room can aid in defining spaces by serving as visual
cues for interior design that draw focus to particular areas of a room and convey
narratives.
When selecting and displaying artwork, it may be challenging to know where to
start. That's because sculptures encompass a wide variety of genres, styles, and
materials and have the potential to be shown in infinite ways.
To assist you in evaluating how to choose a sculpture for your living space, we've
included different ways to incorporate it into your plan:
1.
Place a sculpture at the entrance
Everyone desires a welcoming environment, right? Leave this job to
home
décor sculptures
to make an ethereal entrance for your new home. When they
work together, they can make a grand entrance and make your guests feel
comfortable.
Placing a sculpture at your entrance will set a vibe, allowing the living room
décor to appear in a definite way.
Sculptures, whether constructed from stone, wood, porcelain, clay, or another
material, give any new home design a sense of completion, and each has a
unique backstory. Each sculpture displays the artist's inspiration and love of fine
art. This is why sculptures are referred to as "new home accents."
Some of the popular sculptures you can use at the entrance are:
2.
Place a few eye-catching sculptures on your bookshelf
If you have a bookshelf in your living room, add decorative sculptures, whether
big or small. Mismatched smaller pieces positioned closer to the front, however,
will draw attention.
You can choose 3D printed decor because it complements any cozy or
fashionable themes and lets you explore various human interests. For instance,
musicians might enjoy collecting ornamental figurines that feature music culture,
myths and legends about music, musicality, or figures of melodies.
Similarly, lovely decor sculptures of children in school or having fun can bring
back fond memories for anyone. You can even buy and paint a plain sculpture
vase with your kids. Not only would it make a lovely decoration, but it will also
add sentimental value to the space.
Some sculpture pieces that you can use for a bookshelf are:
3.
Add a piece over the sofa 

Image Source
You may already have a piece of art above your sofa. However, if you are
planning to enhance the space, then decorating it with one of the group
sculpture pieces could be your best bet. It gives depth to the area, which some
other art pieces might be unable to do.
Here are some general guidelines to follow whether you're using a grouping or a
single sculpture:
Make sure the sculpture you plan to hang is roughly two-thirds the width of your sofa (arm to arm) if you hang a single piece.
The same general proportions should be used when hanging a grouping toensure it is approximately two-thirds the width of your sofa.
Aim for a 2 to 3 inches gap between each frame when hanging a grouping.
Keep the distance between the bottom of the frame and the top of your sofa's back constant at 6 to 8 inches.
Some of the beautiful sculptures that you can hang over the sofa are:
The design of these sculptures can bring life to a living room and work with
almost any theme as it is white. Additionally, these sculptures are very
affordable, and you can simply order them from Mademoiselle Home Decor &
Furniture Store.
4.
Bring the outdoors in

Image Source
A few houseplants, a bouquet, or a grouping of branches can add new life to any
space. In that case, use sculptured vases or pots to display these flowers.
Bringing the outdoors inside gives these vases another depth.
However, be certain to pick them per the house's decorating theme or tone. That
said, choose dried flowers or hearty houseplants instead of wilting and neglected
plants if you're concerned about them. On the other hand, save fresh flowers for
special occasions.
Some of the popular best vase sculptures include:
These two vases can easily enhance the room and create a unique vibe.
Additionally, they are quite affordable options if you wish to buy them in sets.
Getting excited already? This means you do not have to worry about finding
suitable pieces to pair them with.

5.
Décor over a mantel
A mantel is a projecting hood that collects smoke from a fire grate. As fireplaces
are
often the main focus of the rooms, nothing beats creating an eye-catching
display to make the most of them. As a result, this place is
ideal for displaying
everything from flowers to candlesticks to photo frames and cherished
sculptures.
Treat the mantel just like the furniture to find an ideal sculpture. Before choosing
how to decorate it, consider the mantel's shape, structure, color, and style. Use
objects of various sizes and shapes. Taller items should go in the back, followed
by smaller items as you move forward. Layering items in front of one another is 
an excellent option since it adds depth.
Additionally, when displaying, odds are usually better than even. Usually,
grouping items into three or five is more effective than pairing them. However,
even numbers might also work if you buy a pack of stunning sculptures with the
same theme but different sizes.
Some of the popular sculptures for a mantel decoration may include:
The fact that one can easily place them in layers contributes to their popularity.
They are also effortless to match any color theme, as they are white and black.
Besides, they come in pairs, which makes them easy to put in layers.
What's more, they are affordable and will add another layer to the décor by
adding nature.
Now that you know where you can place your home décor sculptures, let's
discuss how to make the best out of it:
Sculpture Tips for Living Spaces 
a.
Make a plan:
Before deciding what to buy,
create a plan. You must
consider the size of the sculpture, the
color scheme
, and the overall theme
that suits your house and your personal preferences.
b.
Use consistent spacing:
To create a pleasing visual effect, sculpture
decor must be spaced consistently. It conveys a feeling of organization. It
doesn't mean that you must hang or position the pieces at the exact
distance; just be considerate that it doesn't look haphazard.
c.
Create a focal point:
A living space usually ha
s
a focal point. For
example, if there is a fireplace in your living room, it will be the focal point.
If there's none,
then you must create one. This
can easily be done by
placing the furniture and sculptures in a specific manner.
d.
Place a large mirror:
For more impact and proportional intere
st, hang a
big mirror in your living room. Based on the theme, you can give it a
modern touch by picking a trendy
shape or color. Meanwhile, you can
even stick to being conventional by picking an antique piece.
e.
Use a light fixture to enhance even more:
The right lighting fixture
can completely change the area's look
. It stands out from the living room's
traditional elements and results in
a much more upscale and elegant vibe
than a table light.
Remember to buy a light that goes well with the sculpture. For this, you 
can either go for a
simple and elegant
Inis Lamp
or a wall light sculpture, such
as
Gloria Wall Lighting
. Not only
it adds to the decoration, but it also
provides warm lighting to the room.
Decorate the window area:

A good window can completely change the 

room's vibe. If there is enough room, use a specific shade of curtain or window cushions to match the rest of the room's theme.
Curtain holders are the most trending window decoration. Some of the best
options may include:
Conclusion
Living rooms often receive the utmost attention with the inclusion of home
décor. This becomes even more prominent when you have guests coming in.
And while there are many ways to enhance or decorate a home, consider using 
sculptures as they contribute to a space's depth. However, many people find it
challenging to select the right piece for their space. To help ease the process,
this blog facilitates a list of tips on using home décor sculptures to enhance any
living space.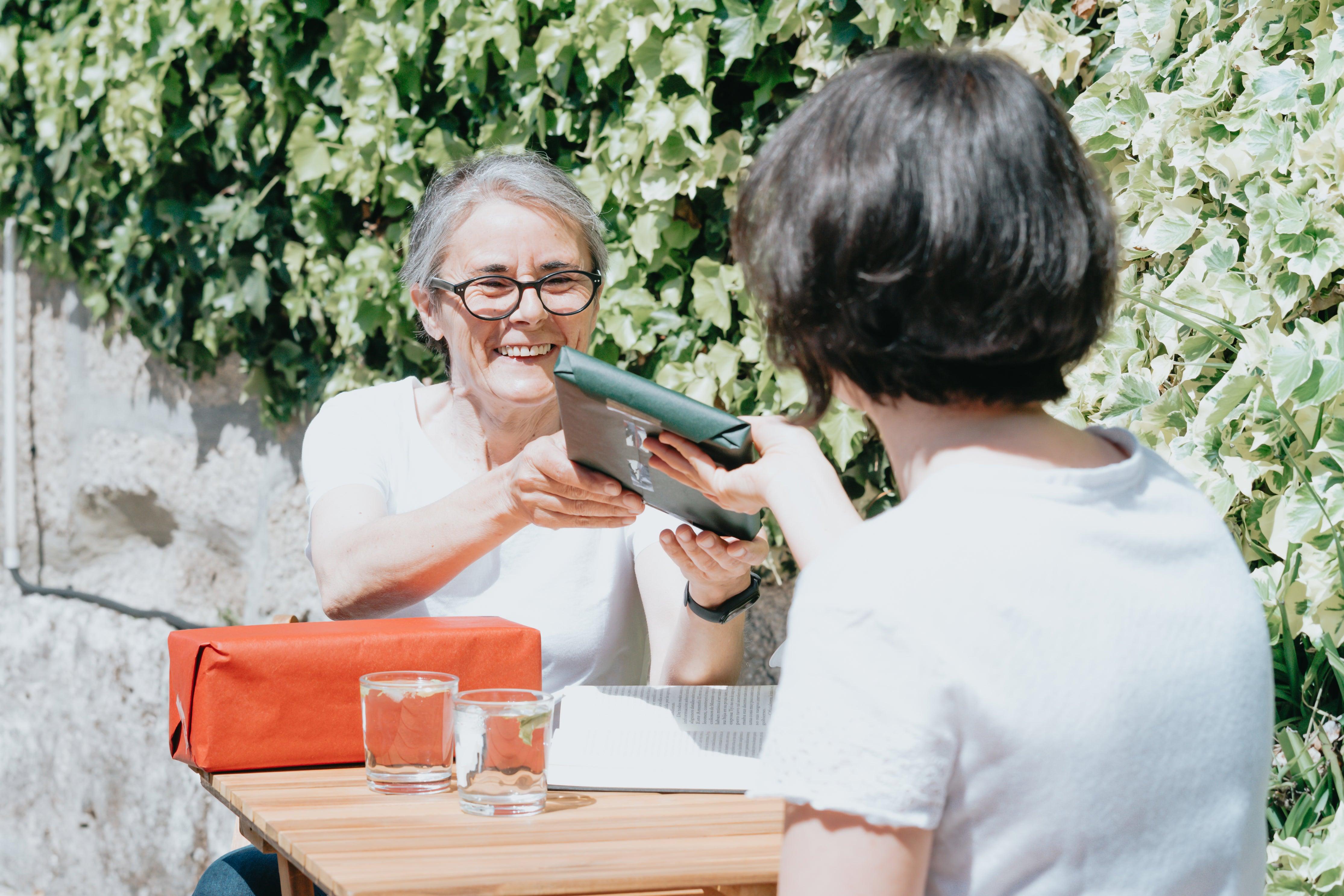 If you have many friends with fancy apartments and impeccable taste, you probably have trouble buying appropriate gifts for each. Whether it's a friend who just recently moved in or your favorite c...
Read more