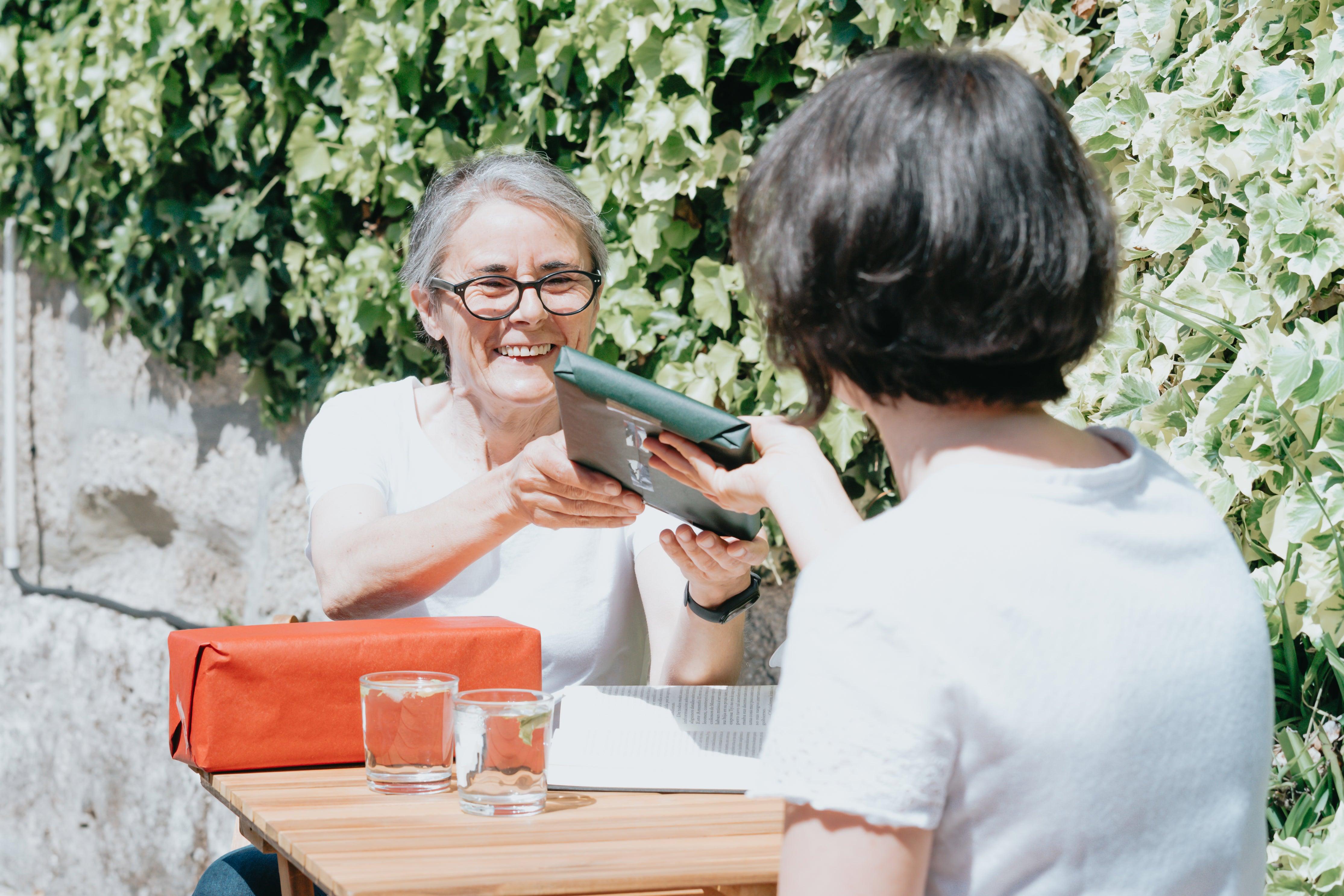 Best Home Decor Gift Ideas
If you have many friends with fancy apartments and impeccable taste, you probably have trouble buying appropriate gifts for each. Whether it's a friend who just recently moved in or your favorite couple, you know their homes are flawless and filled with elegant glass storage jars, rare books, classy sculptures, and other sophisticated home elements.  
When you have friends with carefully curated homes, you can't just show up with your regular gifts. No, you must use your imagination and creativity to choose home gifts to complement the home decor style.  
These gifts should be vintage pieces, ceramists, new artisans, and uniquely stylish, practical, and functional items. While you can always rely on ceramic bowls, chic lamps, and other statement tabletop accessories to do the trick, we're talking about something original that can be useful, sculptural, and complimentary. 
With that in mind, here's our comprehensive list of top home decor gifts for this season. Read on to tap into industry-leading home decor trends. 
Gift Idea #1 - Marnie Knitted Throw
If you have a friend with a cozy home, consider buying a stylish throw blanket to contribute to the comforting, warm, and relaxing home atmosphere. Throw blankets bring feelings of well-being, safety, and coziness.  
Think about sitting by the fireplace, enjoying a nice laugh with people you hold dear. Everyone needs a top-quality knitted throw in their home. Aside from keeping you warm, throw blankets are like functional art pieces – they can make a home feel warm and more inviting. 
Gift Idea #2 - Marshall Porcelain Tea Set
Everyone has that one friend with a passion for tea. If that's the case with you and you have an avid tea lover in your ranks, buying a beautiful, stylish, and neat porcelain tea set might just be an ideal addition to your kitchen.  
Gift Idea #3 - Tiana Stainless Steel Teapot
And while you're at it, you can complement your tea set gift with a fantastic, luxurious teapot. These two gifts go hand in hand. Ask yourself, what good is a tea set without a matching teapot? It's like a frying pan without a handle. Yes, you can use it, but it is just not complete. 
Gift Idea #4 - Jag Sculpture
What can be better than giving someone you love a simple but captivating Jag sculpture? Something so sophisticated and elegant will fit nicely in their home. Aside from being genius, it's also thoughtful, friendly, and entertaining. Whether your friend is an art dealer or a home decor lover, a sculpture allows them to customize their home according to their taste, desire, and need.  
Gift Idea #5 - Mavene Lighting
You probably have people who love reading books, magazines, newspapers, comic books – you name it. Since they love to spend long hours reading, match your friend's home style with the proper selection of lighting to maximize the effect. Aside from being a thoughtful gift, attractive and well-constructed lighting is also among the more practical home accessories.  
Gift Idea #6 - Vittoria Candle Holder
For some reason, everyone loves candles. Whether it's a holiday or not, you can't go wrong with a lovely candle with some meaning behind it. So, if you have a friend with a knack for candles, give them something close to their heart. Of course, buying just a candle can be a sign of appreciation, but completing the picture with a matching candle holder is a whole different matter. 
Gift Idea #7 - Cardona Cheese Board
Everyone deserves to have a high-end, elegant serving tray. Let's say that you have a friend who's a serious cheese lover. Naturally, buying them a cheese tray seems like the best idea ever. In addition to being practical, a serving tray gives a home a decorative touch and goes well with the furniture and other home elements. 
Gift Idea #8 - Aerya Wine Holder
Consider matching that serving tray with a stylish and inventive wine holder to seal the deal. It's a well-known fact that cheese lovers have a knack for a lovely drop of wine.  
Gift Idea #9 - Fleur Sculpture
Plants and greenery are always necessary for every home. While choosing the right plant for your friends and their homes may be trickier than you imagine, selecting the right vase is even more challenging. Fortunately, you can solve this problem by opting for something simple but effective.  
Enter the Fleur Sculpture. While considered one of the most welcoming home decor gifts, this gorgeous vase is modern and stylish. It makes for an ideal addition to any home and is easy to keep around. 
Gift Idea #10 - Amori Towel
Since everyone needs a towel daily, you can make things more luxurious for your friends with thick embossed towels. This simple but lovely gift will spark your friend's interest due to its incredible texture. In addition, the towel's neutral color ensures your perfect home decor gift blends in with your friend's kitchen or bathroom color scheme. 
Gift Idea #11 - Rodeo Glass Storage Jars
Everyone has at least one friend who's getting started as a chef. If that's the case with you and your friends, spice things up a notch or two by purchasing a stylish, vintage-looking pantry starter spice set with eye-catching glass storage jars.  
Whether your special person is an established chef or a newbie, these storage jars are an excellent way to give their kitchen a wonderful decorative accent while contributing to their open shelving. 
Gift Idea #12 - Bull Ashtray
Home decor gifts are perfect for personalizing your home. Because of that, your friends will always look forward to such gifts.  
If you know someone who loves lighting a cigarette while having a good drop, an affordable and durable ceramic ashtray might be a perfect choice.  
This elegant, stylish, and modern ashtray is an excellent fit for indoor and outdoor table decoration and should match your friend's home style nicely. 
Gift Idea #13 - Malfee Decor
Something nice and elegant as a set of functional, luxurious decorative items is an easy go-to home decor gift for that special someone. If you need to decide what gift to buy them, this idea fully covers you.  
Aside from looking all sweet, these decor solutions are practical. These decorative items aren't only elegant and stylish but multipurpose gifts that can easily fit into anyone's home and lifestyle. 
Gift Idea #14 - 
Rouge Organiser
No one wants clutter in their home, and that's a fact. If you have a friend like that, you can help them organize their home with a customized Rouge Organiser. It works in any living space and can brighten up a home by allowing the rooms to breathe.  
Organizers are ideal for storing miscellaneous items and creating more room in a home. Although you can fit them anywhere, we recommend installing them in a hall or an entryway. 
Gift Idea #15 - Cocina Tray 
Food plates are always a good gift for both boys and girls. Everyone needs at least one in their home, and they also make great holiday gifts. In addition, a food plate isn't only a helpful kitchen accessory but a timeless and comfortable kitchen decoration.  
Your friends can use a food plate as home decoration or keep it propped up against a kitchen background. Did we mention it's practical, convenient, and food safe too?  
Gift Idea #16 - Felise Serving Bowl
The fine-detailed serving bowl is a classic that every home should have. Aside from bringing out the master chef in everyone, this bowl is the perfect home decor gift for keeping on display during lunches and dinners.  
The wooden-based serving bowls can appeal to both adults and kids. So, if you don't know what to buy as a gift for your friends, the vibrantly embellished serving bowl can be a fun and useful gift idea. 
Gift Idea #17 - Jardonia Decor
Book holders are elegant, stylish, and practical home decoration gifts for nerdy friends and library-crazed bookworms. However, they come in various materials, sizes, and shapes, making it hard to choose from many options. Save yourself the trouble and buy that someone nerdy but special a beautiful home decoration for books they'll remember you by. 
Gift Idea #18 - Tranquil Duvet Cover Set
You can make your home decor gifts feel more thoughtful and personal with customized finds. For example, something as attractive and appealing as the bedroom cover set can do wonders for couples who have recently gotten engaged or married.  
Cover sets are ideal, perfectly cozy gifts for every occasion. They are elegant, unique, breathable, and comfortable enough to fit any bedroom and home decor style. 
Conclusion
Few things in this world are better than receiving a perfect home decor gift, especially from someone you love and respect. When you find a place for it and fit it into your existing home decor, it will be something that will brighten up your day each time you see it. It will make you remember the person who bought it for you, think about them, perhaps call them out of the blue, and strengthen your bond. 
Since we know how hard it is to find gifts for different people, these ideas should help you stay on top of your gift-giving game. Whether you want to treat yourself or surprise someone you love, you can't go wrong with these gift ideas. From elegant trays to funky candle holders, these gift ideas will help you cover various interior styles.